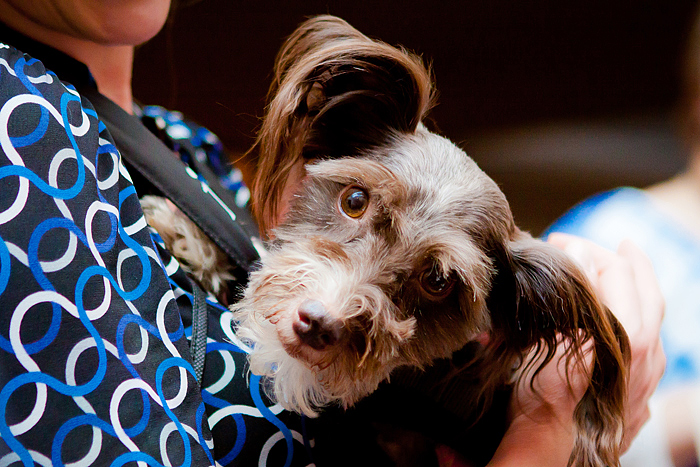 by: Carol Bryant
We've got three big announcements to make, so let's cut right to the chase. If you are a (pet) blogger, microblogger, and/or pet parent— or all three— here's three BlogPaws announcements not to be missed:
Keynote Speaker for Saturday, May 10th
The keynote speaker for Saturday, May 10th, is formally being announced here. BlogPaws is proud to welcome  HABRI (Human-Animal Bond Research Initiative). HABRI Central is an online platform for open research and collaboration into the relationships between humans and animals, specifically companion animals. www.habricentral.org.
This is very exciting news because pet bloggers and microbloggers, who are also pet parents, realize the importance of researching and writing about the bond between people and pets. HABRI supports research, education, and other charitable activities that validate the positive impact the Human-Animal Bond can have on the integrated health of families and communities.
Have you seen the speakers thus far and our Friday keynotes? Don't wait: Speakers for 2014 BlogPaws
Blog Hop and Win Pet Cameras
On Saturday, 02/01, we are kicking off the #RecipeForMoments blog hop hosted by BlogPaws and sponsored by Nature's Recipe®. You can link up to share your story of the bond you and your pet share in this totally unique, fun, and fabulous hop: with a bonus!
Five random U.S. winners who link up their blog post will win a Nature's Recipe® lightweight collar camera to capture special moments from their pet's point of view. Complete details will be on the blog hop link, which you will be able to find by visiting BlogPaws.com on Saturday!
We've also created a very special Pinterest Board for the occasion, and we will pin each post that links up in the blog hop, which is slated to go live on 02/01/14.
The hop will remain open for the entire month of February, which BlogPaws has dubbed "Spoil Your Pet Month," and what better way to spoil your pet??? So share your special bond with your pet by blogging about them and linking to the hop. You want that camera so your pet can wear it and show you his or her point of view, right?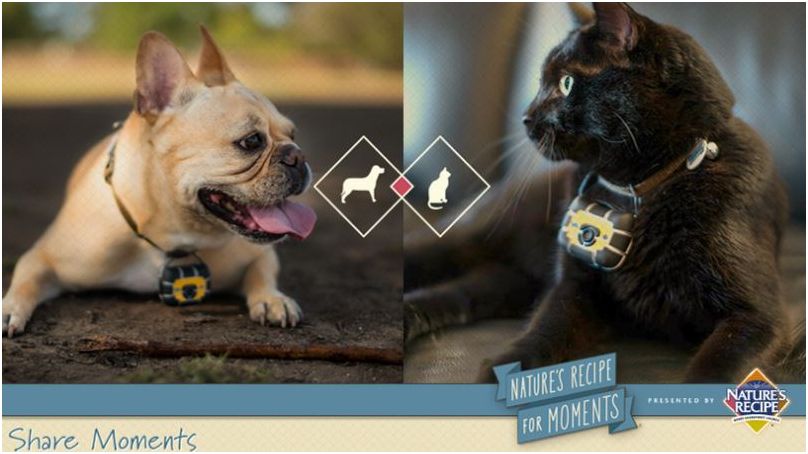 Nose-to-Nose Pet Blogging and Social Media Awards Nominations Are Open!
As the first online pet community to establish an offline social media conference, BlogPaws seeks nominees for twelve different categories in the 3rd Annual BlogPaws "Nose-to-Nose" Social Media Pet Blogging Awards  (https://www.blogpaws.com). In addition to pet bloggers, pet people who microblog on Twitter and/or Facebook are eligible. A panel of professionals will judge the candidates based on creativity, expertise, and performance. Participants will not be required to garner votes or drive likes to their social media sites.
Nominations opened on January 30 and close at 11:59 pm est on Wednesday, February 12th. Bloggers may nominate themselves or other pet bloggers/microbloggers in the following categories:Best Blog Design
Best Pet Blog Video
Best Pet Blog Photo
Best Blog Post
Best Humor Blog
Best Dog Blog
Best Cat Blog
Best "Other" Blog
Best New Pet Blog
Best Cause Blog
Best Pet Microblogger
Best Use of Social Media by a 501(c)3

A complete description and criteria for each category can be found on the official BlogPaws Nomination site.