by: Carol Bryant
Question: What do you get when you take one brilliant pet artist plus 40 creative visions and pepper in around 500 passionate pet lovers all in a three-day time span?
Answer: Forty digital portraits courtesy BZTAT at the BlogPaws 2014 Conference.
What does this have to do with you? Read on.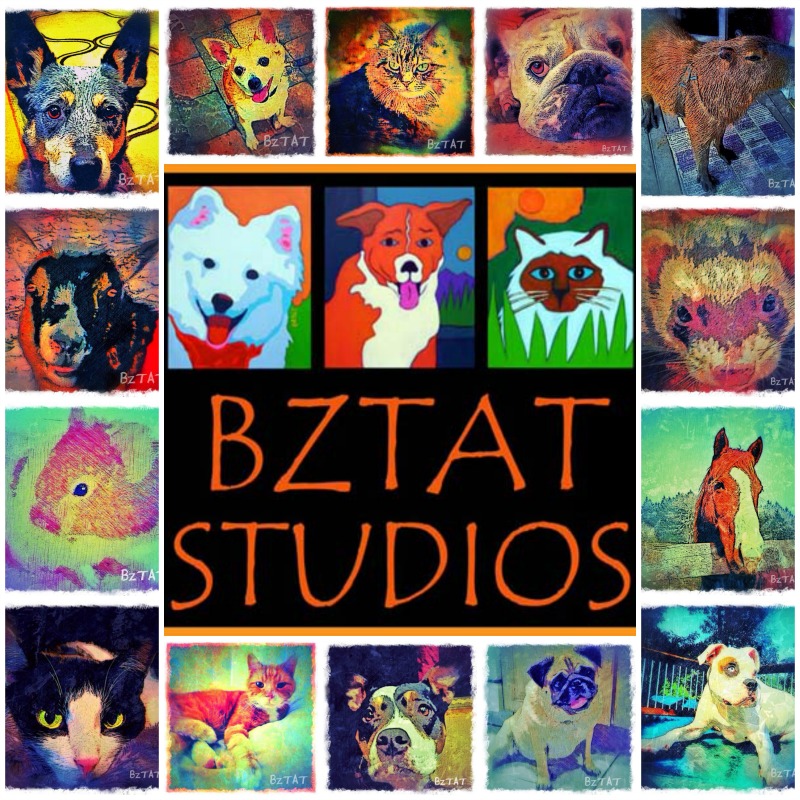 Some of the fab 40.
"Digital Pet Portraits are quite popular, and despite being technologically created, they are each very unique," says Vicky Boatright aka BZTAT. "I use a variety of ipad apps and filters with each image to layer in a depth of color and texture. these add to the personality of the animal to create a very special artwork. They are also more economical for people who are budget conscious. I am also offering an option where I will send you the digital file where you can do the printing yourself!"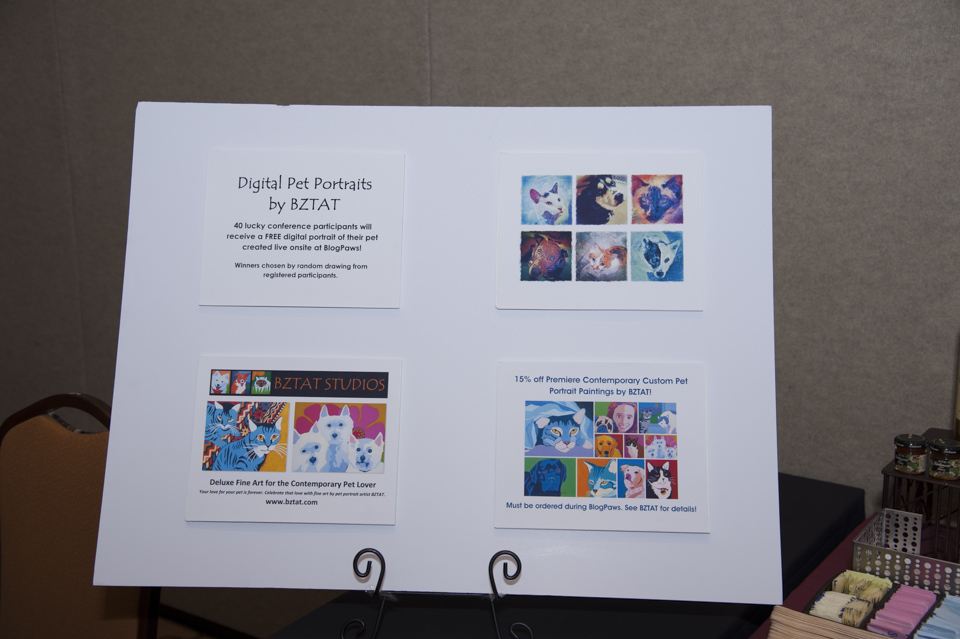 Artist Vicki Boatright, known as "BZTAT" (pronounced bee-zee-tat), is the preeminent pet portrait artist for the  Contemporary Pet Lover. Animal loving art collectors worldwide have commissioned artworks by BZTAT to celebrate their relationships with their beloved pets. Vicki specializes in whimsical drawings, paintings and prints of cats, dogs and other companion animals. She creates colorful customized pet portraits, which are unique in their original contemporary style.
Vicky has been a part of the BlogPaws Community and the yearly conferences since early on, and we adore this mural she created for us. In fact, the year we did this mural, Vicky asked attendees to add a favorite pet quote or saying to the mural. I happened to write "My heart beats dog" off the top of my head. Well, that is now my trademarked quote and I am so grateful she did that mural. I was really inspired by her work and continue to be. Here is that very mural when it was showcased in Denver: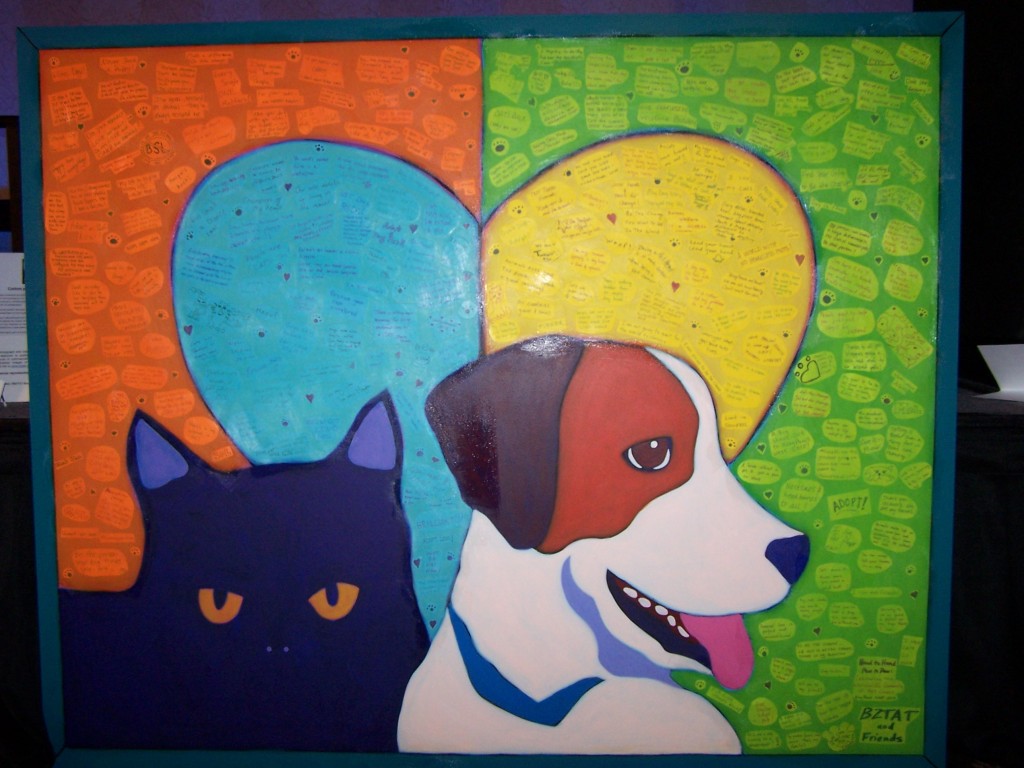 BZTAT mural in Denver
BZTAT Studios is located in the trendy Canton, OH arts district at Second April Galerie. BZTAT also has a gallery at Embrace Pet Insurance in Beachwood, OH. Vicki holds a Bachelor of Fine Arts Degree and a Master of Arts Degree in the visual arts from Marshall University in Huntington, WV and a Masters Degree in counseling from Marshall University. Vicki lives with her fabulous five felines: Noah, Okey, Who, Brewskie Butt, and Mia Meow in Canton, OH.
Want one of these digital portraits? Learn more about ordering a portrait or YOUR pet here.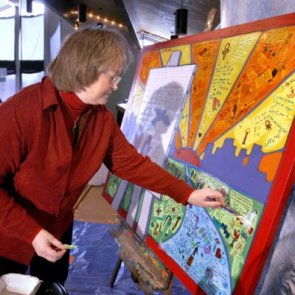 View the entire gallery of 40 digital portraits Vicky did at the BlogPaws Conference by visiting here: https://www.facebook.com/media/set/?set=a.894056257277671.1073741856.136704813012823&type=3