Post by Maggie Marton, Blog Manager
January is Get Fit with Your Pet Month! As you prepare to get fit with YOUR pet, keep in mind content ideas for sharing the event with your readers. To get you started, here are 9 ideas to cover Get Fit with Your Pet Month on your blog or social channels.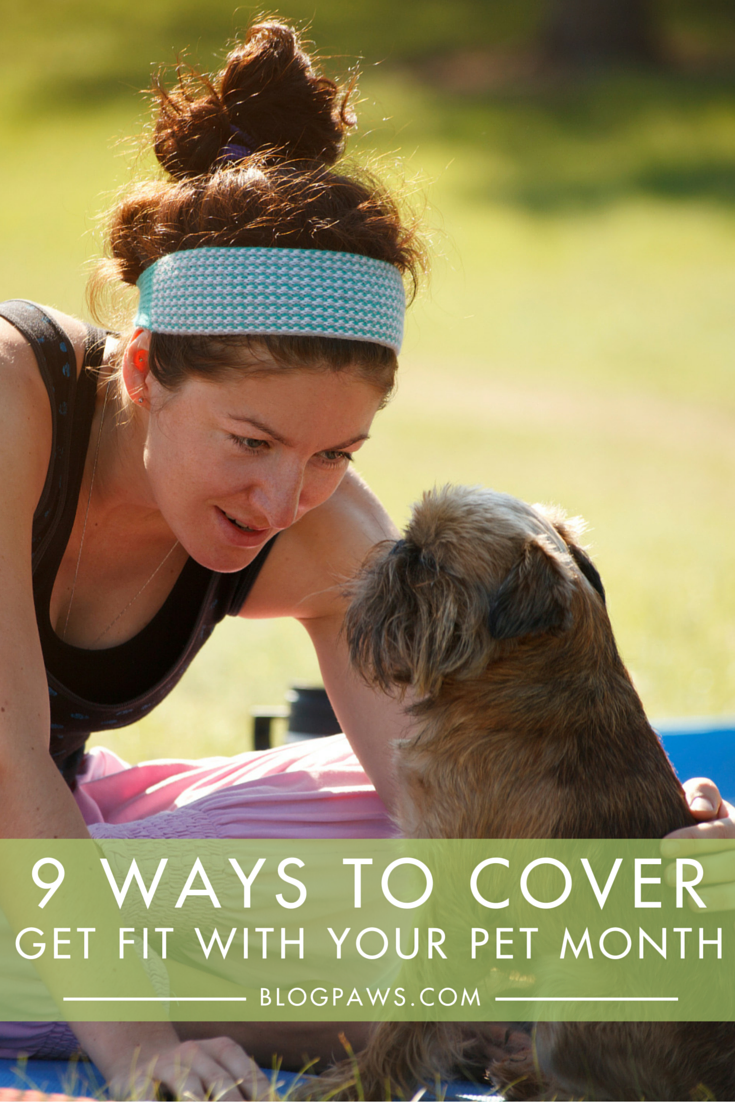 Write a New Year's resolution post that incorporates the theme of "Get Fit with Your Pet." Bonus: By publicly putting it out there that you and your pet are going to get in shape together, you create some serious accountability.
Not the resolution type? Consider setting an intention in a blog post or Facebook status instead. Intentions are low-pressure goals that steer you on the right path.
Join a challenge. Every January, fitness challenges crop up to help turn those exercise goals into habit. Find one that suits you–in person or online–and blog about the experience.
Can't find a challenge that inspires you? Start one! Rally your readers or fans to join in and share their experiences as they get fit with their pets. There's more legwork with starting and running your own, but it's a huge opportunity for engagement.
Periscope your workouts. Bonus points if you and your pet are wearing matching workout duds!
Create a hashtag to use when you share status updates. Your audience can track your progress–and join in with their own with your special tag.
Document your journey on Instagram. Over the course of the month, you can post more frequent updates about Get Fit with Your Pet Month without dedicating tons of blog real estate to the single challenge. IG allows for cute, inspiring, and frequent updates.
Download an exercise app that tweet out your stats. Some apps do that automatically, but you can append the updates to include your pet.
Feeling gutsy? Post a weekly update with your and your pet's current weight. This works on any channel and is sure to get your audience chatting and engaging. Talk about public accountability!
Complete the Get Fit with Your Pet Month challenge? Don't forget to reward yourself (and your pet!) with a healthy treat, like new running shoes for you and a massage for your pet.
Photo: Shutterstock: Woman doing yoga with her dog