It's always a good day when social media influencers receive a pitch about creating sponsored content or an invitation to apply for an upcoming campaign!
If creating sponsored content is a part of your business, these opportunities are a great way to increase your revenue AND prove your value and worth to a network, agency or brand! But does that mean you should say yes to every opportunity or apply for every campaign opportunity? In short, the answer is no.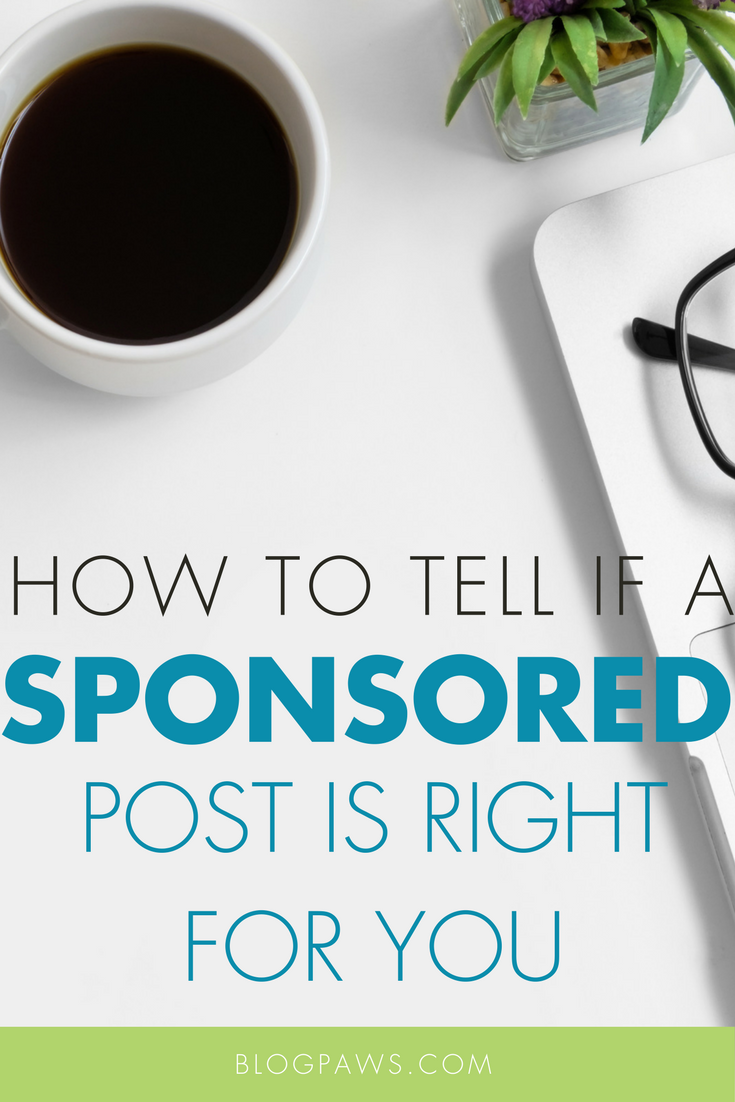 Below are some easy questions to ask yourself before saying yes, negotiating your rate or applying for a campaign:
Do I understand the requirements?
Almost all opportunities, whether from a brand, agency or an influencer network, such as the BlogPaws® Pet Influencer Network™, include a campaign overview and a comprehensive description of the campaign goals, deliverables and expectations.
The first question you should ask yourself is, "Do I understand what is expected of me?" If you are unclear about any of the requirements, it is much better to ask the question upfront rather than agree to participate only to discover that you can't meet the requirements for some reason.
Can you deliver on time?
Almost all sponsored content campaigns have specific expectations about when your content is due. If you know that previous professional commitments or personal plans, such as a family vacation, may prevent you from completing the assignment on time, it is best not to apply.
In cases where you received a personal pitch, consider sending an email explaining why you can't say yes or won't be applying. The network, agency or brand will appreciate your professionalism and the personal touch.
If it is a campaign that is a perfect fit for you, your pet(s) and your brand, and you would L-O-V-E to participate but would need to complete the assignment slightly before or after the flight of the campaign, it may be worth sending an email with an explanation and asking if this is possible.
Oftentimes, and for many reasons, the answer may be no. If so, don't get discouraged. Rather, take pride in your professionalism. Your honesty and passion may pay off in the future when you are top of mind for future opportunities!
Is it a company, product, or service that you currently use or believe in?
A key component when creating compelling content, whether sponsored or not, is passion. If you currently use and love the product or service, you probably have the passion to create the top-notch, engaging content the sponsor is looking for.
However, if the brand, product or the service isn't something that excites you, or if it isn't something you truly believe in, do not apply just to earn the money!
Your lack of passion or belief in the brand, product, or service will definitely show in your work. Is that paycheck really worth the hit to your reputation with your readers, followers and the sponsor?
Does it sound like a brand or product that you sincerely want to try?
If it is a new brand, product or service, or if it is one you are unfamiliar with, does it pique your curiosity? Are you excited to learn more and try it? Do a little research by visiting the brand or product website and social media accounts. If you still find yourself excited about the possibility of trying the product, say yes or submit your application!
Does it naturally align with my blog, my brand and my mission statement?
This may seem obvious, but it's very important! If the brand or product conflicts with your blog, your brand or your other content, then you should definitely not participate! The content you create–no matter how well-written it is or beautiful the photos are–will stand out like a great big wart and your readers, followers and the sponsor will notice. Again, is your reputation and personal pride worth that paycheck?
Do you have a unique, authentic angle in mind that excites you and will resonate with your readers and followers?
Before agreeing to participate in a campaign, you should have an unique angle in mind or story that you want to tell. Of course, your approach to the content may change as you learn more about the brand or product, but at least you have a starting point to work from when you start to create your content. Sharing your ideas in your application (or in an email with the brand or agency if they pitched you personally) will help you stand out!
Do you have a backup plan?
It's unlikely, but occasionally you will have a bad experience with the product or service. Perhaps your pet doesn't like the food or treats or won't play with the toy. Perhaps your pet has an allergic or other negative medical reaction to it. Maybe the product broke or didn't perform as expected. Again, these scenarios are rare, but it's always best to be prepared.
Always have a Plan B in mind. Do you have a different pet at home that you can feature? Do you have a friend, neighbor or family member whose pet likes the food or loves the treats? Does your local rescue or animal shelter have a pet in their care that will play with and enjoy the toy? In these circumstances, you can feature this other pet in your story and other content.
If your pet has an allergic or other negative medical reaction, you should immediately seek medical attention from a veterinarian! You should then contact the network or agency and explain the situation. They can work with you and the sponsor to find a solution. Again, these situations are rare, but is always best to be prepared!
In conclusion, being selective about the sponsored campaigns you participate in and only choosing campaigns that excite you will help you create passionate, engaging content that will resonate with your readers and followers, impress the sponsor and make you proud. Cashing that check will just be the icing on the cake!
Your Turn!
What criteria do you use to decide if you're right for a campaign? What questions do you have for Bernard about applying for campaigns? 
In addition to his role as the BlogPaws Campaign Manager, Bernard Lima-Chavez is a street art lover, deaf dog pet parent, blogger and freelance writer. He shares his life with with deaf dogs, two hearing dogs and a whole bunch of cats. You can find him at The Graffiti Dog and on Instagram at @thegraffitdog.
Image: ArthurStock/Shutterstock.com