Pet influencers are Jacks (and Jills!) of all trades.
We are writers, photographers, copy editors, SEO experts, web designers, accountants, brand reps, graphic designers, social media content creators, and non-stop advocates for pets everywhere.
Like many small business owners, most of us do not have a team of people that we manage to ensure that all these tasks are accomplished, and usually the only person we can delegate to is ourselves. We are sisters (and brothers) doing it for ourselves!
Most of us are driven into blogging, at least initially, because of our love of animals. We had thoughts, ideas and opinions about pets that we wanted to share. So, we created a platform for ourselves–our blog, our Instagram feed, our Snapchat account, you name it–from which our voices could be heard. We write blog posts about animal welfare, we promote products we believe in on social media, we create and share entertaining yet educational videos, we develop relationships with both pet parents and brands and we work with other pet influencers to support each other and create a community of like-minded, pet-loving professionals.
But here's the rub: If no one is reading or viewing our content, all that work is for naught. With everything else we need to get done, it's easy to forget that we also need to promote our brand so pet parents and fellow influencers know just how awesome and creative we are!
I'm not talking about promoting specific pieces of content. No, I'm referring to promoting our blog or social media account itself. People don't know what they don't know, and if they don't know our blog or Instagram account exist, they will never check it out and hear what we have to say.
As small business owners, most pet influencers have little to no money available for advertising. The good news is that there are lots of creative, free or inexpensive ways to get the word out about your brand. Here are 6 ways to promote your brand with very little or no cost!
Exchange Side Bar Ads with Another Blogger
A great and free way to get the word out about your blog is to exchange side bar ads with other bloggers. Since you're giving to get, there is no real downside. However, not every blog will be a good fit. Make sure that each other's niche and followers align in some way. As an example, if you are a raw feeder and you write about the philosophy and benefits of raw nutrition, exchanging a side bar ad with someone who promotes high-quality kibble probably isn't a good fit. Be thoughtful and strategic when exchanging side bar ads to get the most bang for your unspent buck!
Use Your Pet as a Billboard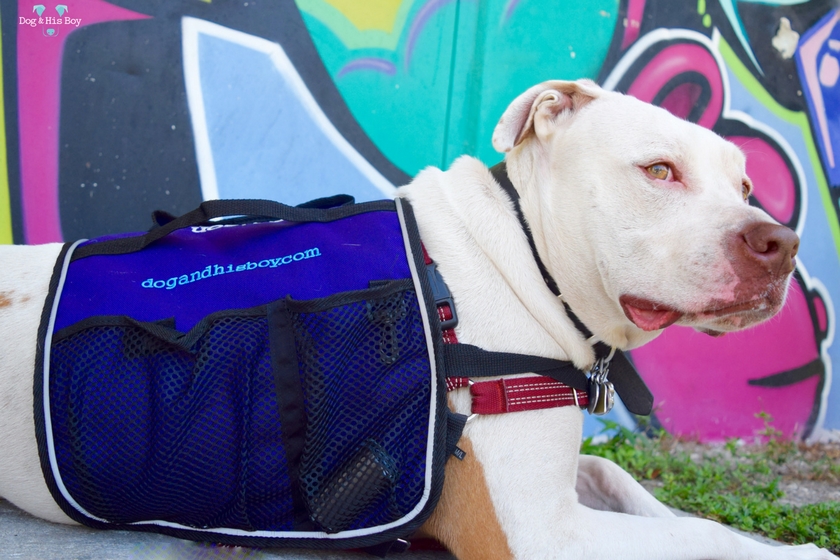 A fairly inexpensive way to strike up conversations with strangers and to talk up your blog is to use your dog or cat as a billboard. I ordered personalized vests for each of my four dogs that include the name of my blog, my logo and my blog URL. You may prefer to opt for custom leashes and collars with this information. If your cat likes to walk on a leash, I'm quite sure you are already getting lots of attention from passersby. Why not use a personalized leash to help guide the conversation?
Buy a T-shirt or Car Magnet…or Both!
If you saw me in the midnight hours at the BlogPaws conference in Phoenix this year, when I had peeled off another suit and was enjoying a cocktail or five, you probably noticed that I was wearing a Dog & His Boy branded t-shirt. I have several of these, which I got on the cheap from Vistaprint. There are many other companies that offer personalized t-shirts that may be a better fit for you, but for me personally, the price was right.
Another inexpensive option is using a car magnet to advertise your brand. If it works for other businesses, why can't it work for bloggers? Amanda Yantos from Dog Mom Days uses car magnets. Amanda says, "I decided on a custom car magnet to advertise Dog Mom Days because I wanted to reach more of my local community. I'm involved in animal rescue and other efforts in my area, so I figured a magnet would be a great way to grab someone's attention. It's become quite a conversation piece, as passersby ask me about it frequently. I've even had people roll down their windows to inquire at stop lights!"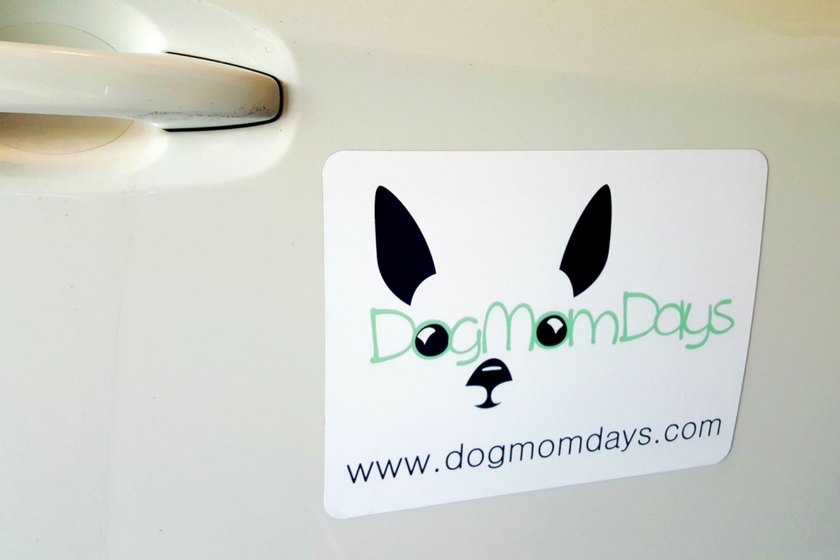 Paid Promotion of Your Instagram or Facebook Page
Allocate $5, $10 or $20 to promote your Facebook page or Instagram account. If you strategically choose your target audience and include the right call to action, you can increase your followers as well as traffic to your blog!
Sponsor Animal-Focused Events
A great way to connect with the animal community is to sponsor animal welfare events. Last year, I was proud to be a blogger sponsor of Carol and Darlene Bryant's Wigglebutt Warriors. As a sponsor, my brand and blog were shared many times on social media, on the Wigglebutt Warriors webpage, and I also got in front of the attendees by including a small-ticket item in the swag bag. For a small investment, I was able to connect in different ways with people with whom I have a shared passion: working to improve the lives of pets every where!
Exchange Guest Posts with Other Bloggers
Another great way to get your brand and your content in front of a different audience is to exchange guest blog posts with another blogger. Again, make sure the blogs and blog posts align authentically.
Maggie Marton, with Oh My Dog!, has a senior dog named Emmett who is losing his hearing. After talking about her experiences, Maggie and I decided that we would share guest posts on each other's blog about hearing loss and senior dogs. She shared Emmett's story and how she and her family adapted to living with a deaf dog on my blog, Dog & His Boy. I then wrote a post for her about how to prepare for hearing loss as dogs get older and how to begin to teach hand signs. We each supported each other's blog while also getting our brand and our content in front of a new audience.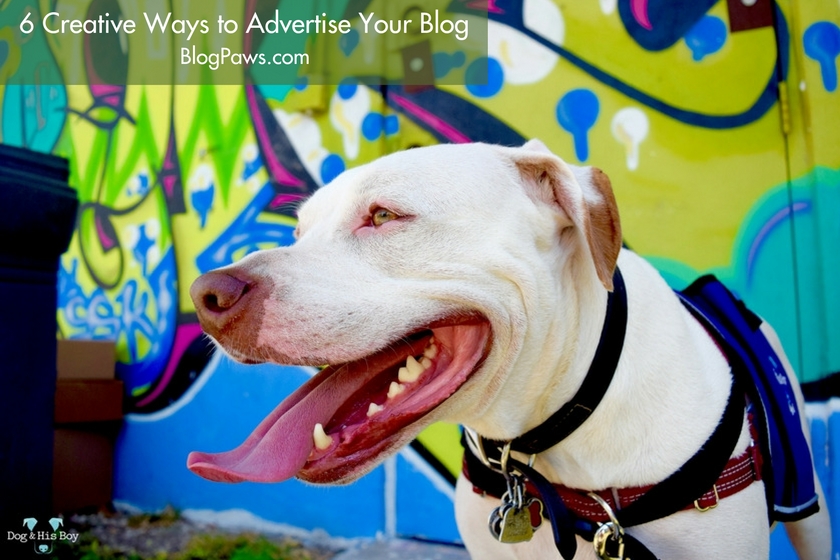 These are just a few of the many creative ways to promote your brand. Increasing awareness of your blog and/ or social media account is critical to increasing traffic, impressions, engagement and, ultimately, influence!
How do you promote your brand? What has been successful for you? Share your thoughts in a comment below so we can all earn from one another!
In addition to his role as the BlogPaws Campaign Manager, Bernard Lima-Chavez is a deaf dog pet parent, blogger and freelance writer. He shares his life with with deaf dogs, two hearing dogs and a whole bunch of cats. You can find him at Dog & His Boy.
Images: Courtesy of the author and Amanda Yantos
Save