Last week, the BlogPaws team landed in sunny Orlando for Global Pet Expo 2016! Well, we heard it was sunny; we were busy walking 6.5 miles of trade show floor in the convention center!
All that walking introduced us to brands, celebrity guests, philanthropies, bloggers–some old friends, many new–and lots of animals. Carol Bryant, marketing and social media manager for BlogPaws, and I even met hermit crabs wearing football helmet shells!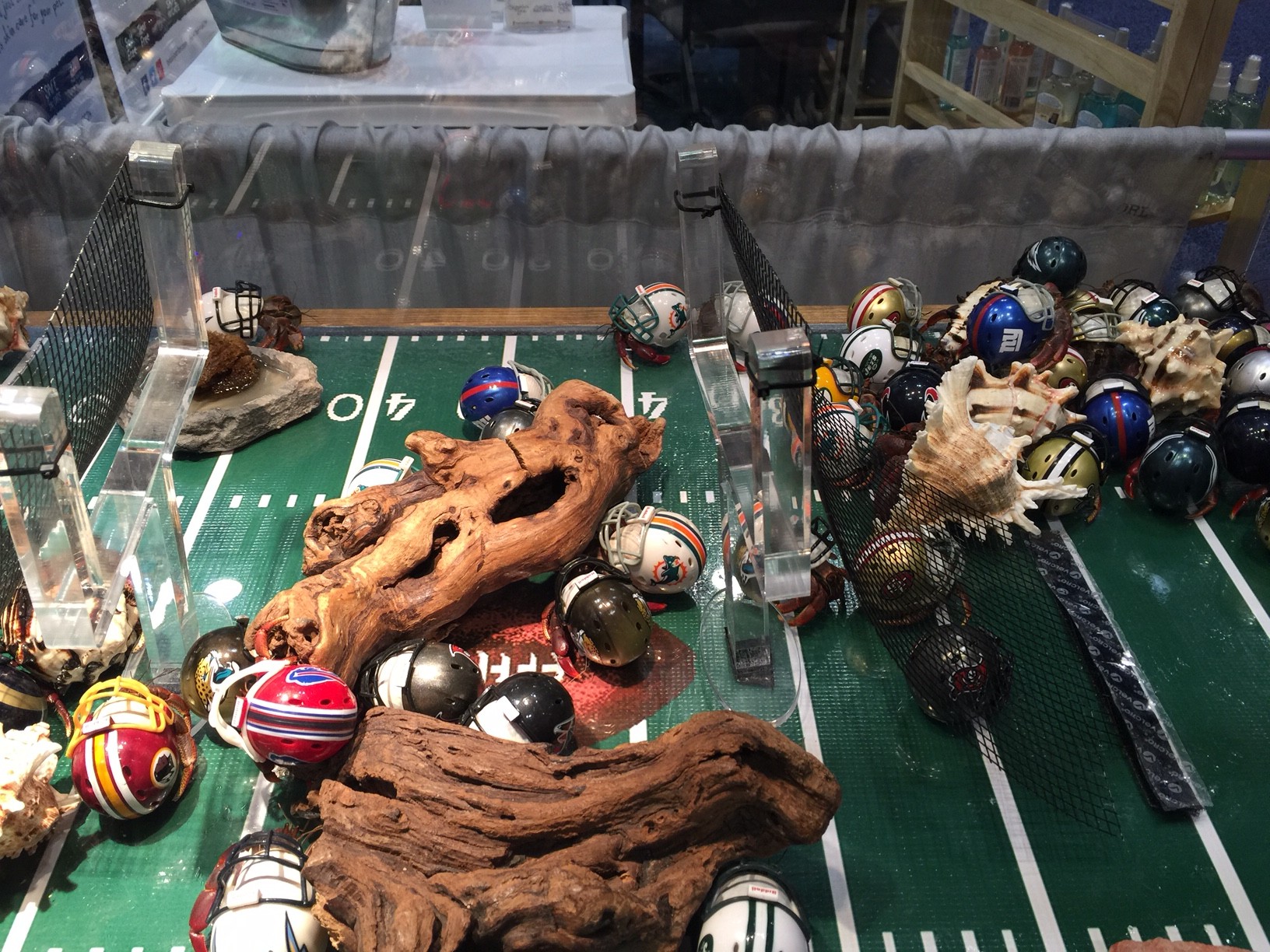 From our sourcing and scoping, walking and petting, interviewing and… resting our feet… we spotted five major trends from Global Pet Expo: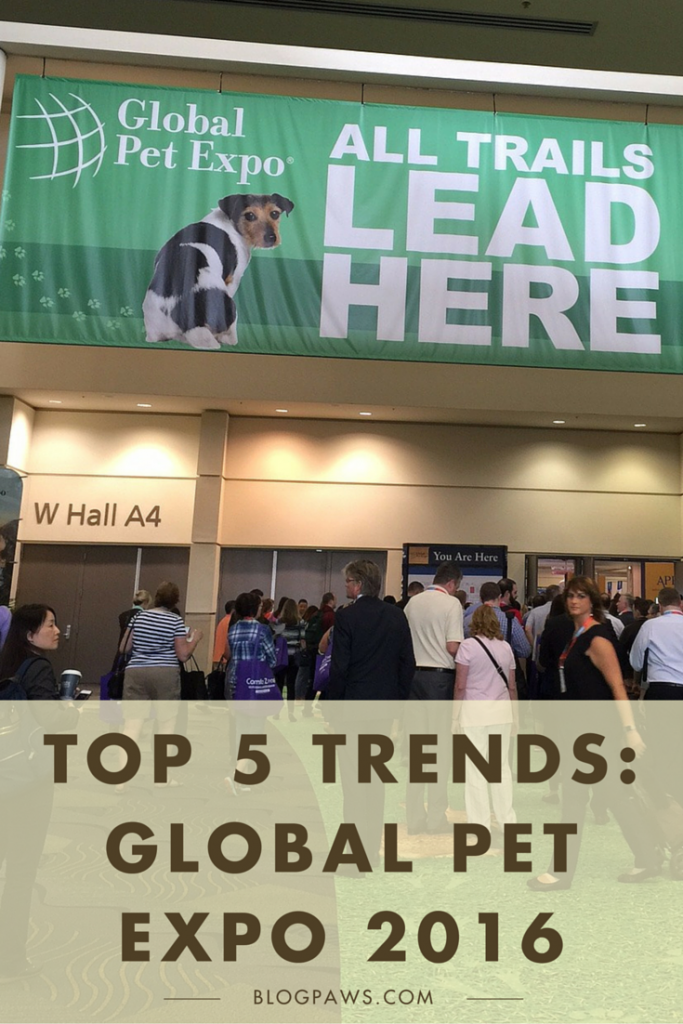 Interactive Dog and Cat Toys
As the industry evolves, brands are using animal behavior research to develop stimulating toys for pets and for pets and people to play together. At PetSafe, their expanding electronic cat toy line is perfect for cats who get bored while their people are at work. For instance, the Flitter cat toy has a "play while you're away" mode, which keeps your cat productively entertained while you're not home.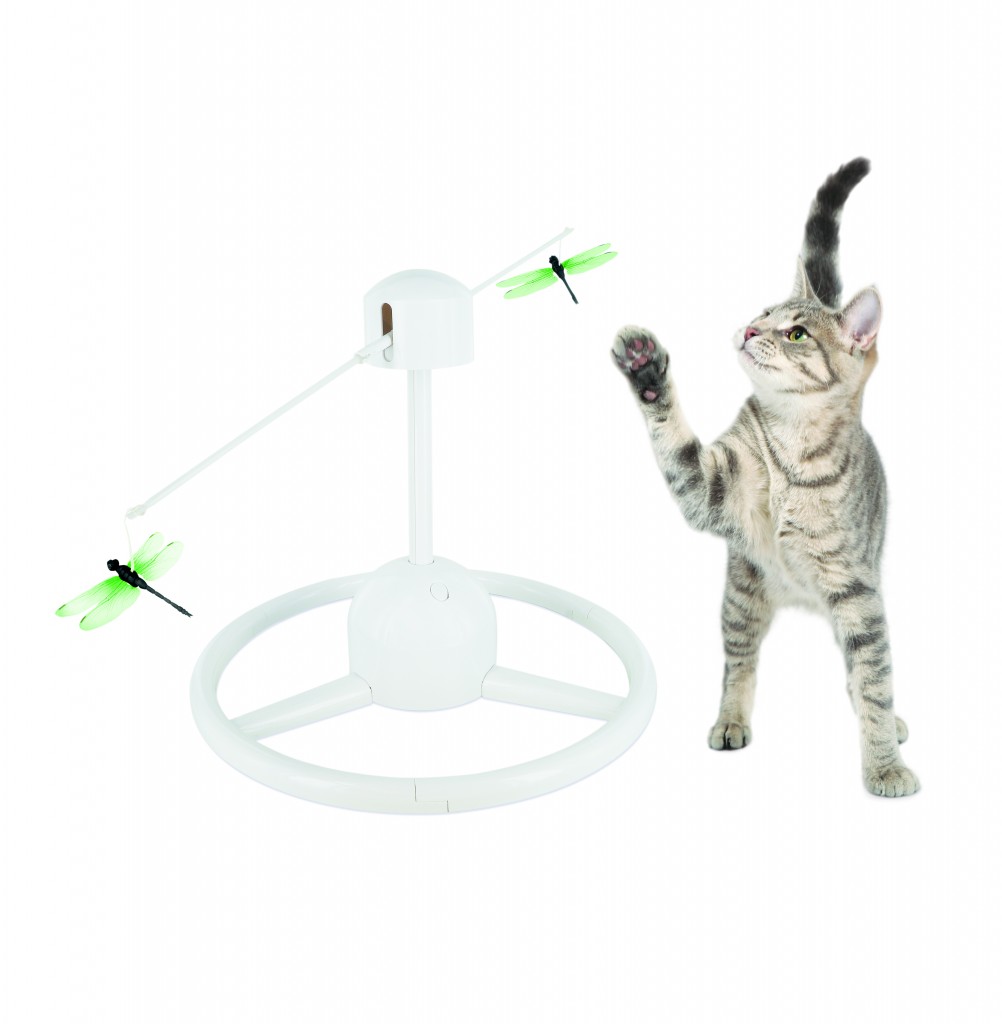 For people and dogs to play together, Worldwise launched fun retrieval products, like the Sonic Stick. Their products are built child-proofed, meaning that the components aren't harmful (like, no google eyes on any of their toys for a dog to swallow). Check out the goDog line of interactive toys with Chew Guard technology or the Hear Doggy line, which includes ultrasonic squeakers that only your dog can hear.
Those are only two examples from dozens we saw at the show. From a blogger standpoint, interactive toys make for great coverage–playful, engaging videos, anyone? Plus, there's a huge opportunity to blog about the importance of mental stimulation with this growing trend.
Lifestyle Pet Products
This category is growing at a lightning-fast pace. Filled with celebrity endorsements like Big Boi and Lisa Vanderpump, the lifestyle trend is a strong indicator that pets are becoming integral parts of the family (something we've all known forever, of course, but it's thankfully becoming a mainstream trend). Capitalizing on the elevated status of pets in the home, lifestyle pet products are becoming hip, modern, and fun.
Dog is Good, for example, won second place in the annual new product awards for their Dog is My Zen line. First place went to Moody Pet's Humunga Bling ball. OXO, famous for their durable, useful consumer goods, launched pet hair removers, and Sturdi Products has a portable cat litter box because traveling with cats is a definite lifestyle trend.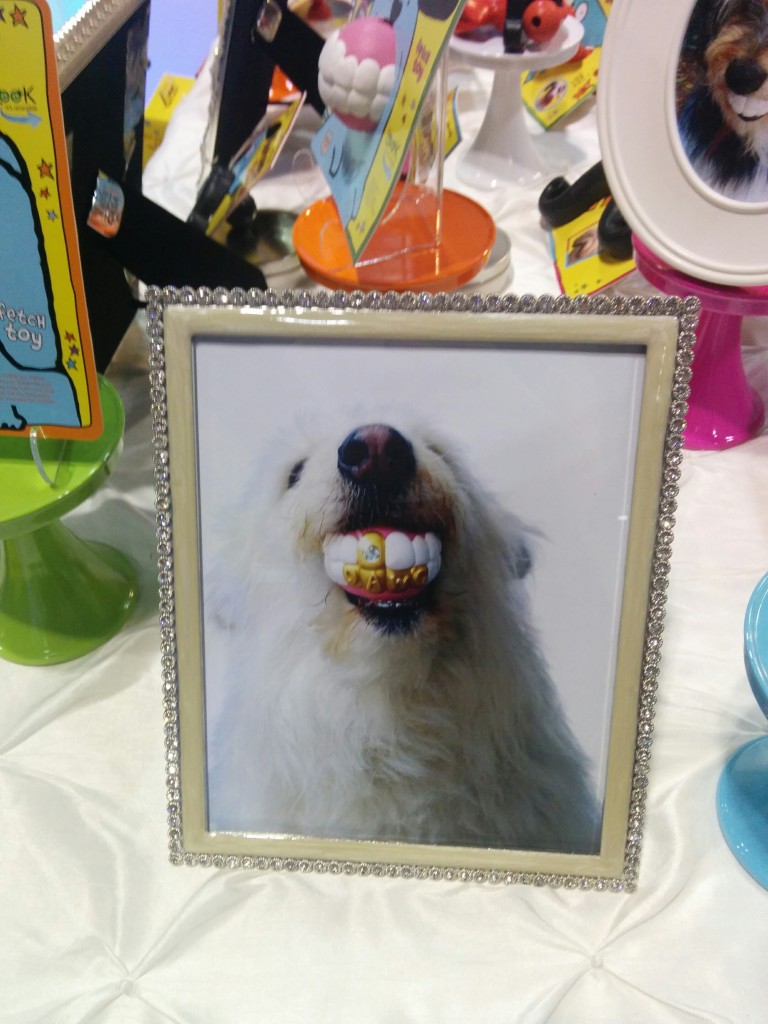 CBD Pet Products
CBD, or cannabidiol, is one of the biggest trends in just about every consumer market right now. CBD is an extract from cannabis that has wide uses in human health, from epilepsy to PTSD and much more. It's relatively new in the pet industry, so while CBD products were down nearly ever aisle, for bloggers who are interested in covering this growth segment, research products thoroughly. Note: Earlier this year, the FDA released an investigation on pet products that made health claims regarding CBD, some of which didn't even contain the oil. If you choose to cover these products, remember not to make any sweeping health claims, like "this cured my dog's disease."
That said, it's unlikely this trend will do anything but grow. Two brands stood out: First, The Green Pet Shop launched a CBD gel pen that applies the oil to your pet's ear. There's no THC, of course, but the product benefits your pet.
Barkworthies launched a pumpkin treat containing CBD. The treats include gluten-free oat flour, organic coconut oil, vanilla, cinnamon, and pumpkin and peanut butter, combined with the curative effect of CBD and hemp seed. The brand recommends the treats for dogs suffering from a range of ailments from stress and anxiety to pain.
Pet Tech
Monitoring technology is an expanding segment that builds off of baby monitors and home security systems. Motorola will be coming out with the Scout 5000, which is a device that mounts to the dog's collar (it's pretty darn big… not for tiny pups or cats yet) and includes a GPS tracker, WiFi, and a wide-angle camera.
Petcube, which connects to your home WiFi, has a little of everything: a wide-angle camera for seeing what your pet's up to while you're away, a two-way audio stream so you can listen to and talk to your pet, and a laser in case you note that your dog or cat seems bored. All of that is controlled by your iPhone or Android.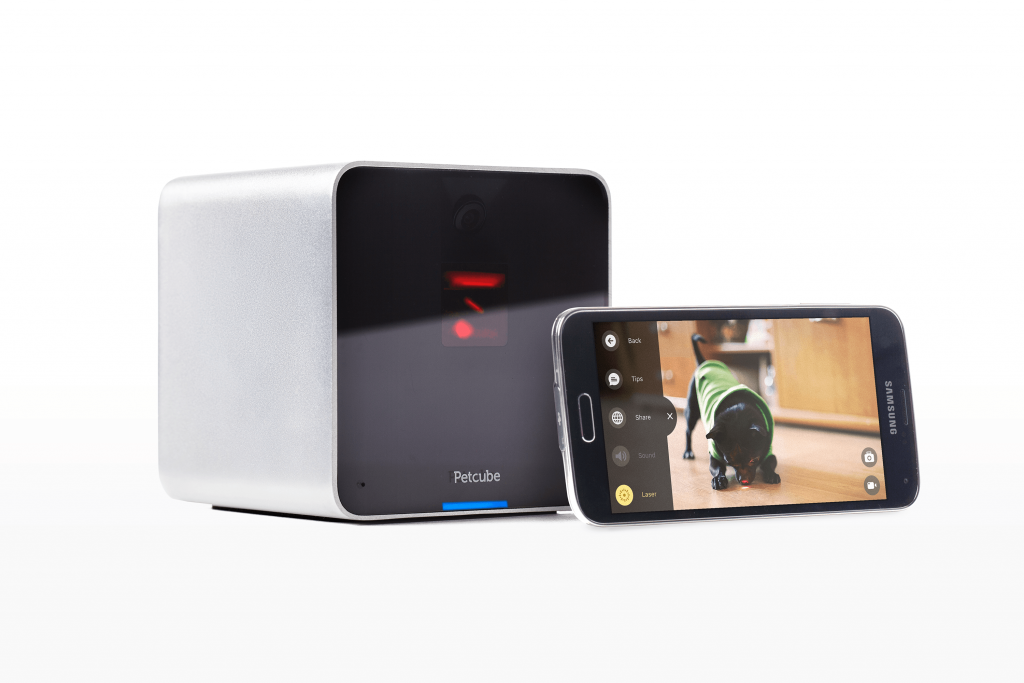 Pet tech also expanded into play this market. Coming in third place in the new pet products showcase for their new Frenzy product, iFetch makes automatic ball launchers for a range of dogs. PetSafe also introduced an automatic ball launcher with a number of built-in safety features.
"Smart" Pet Products
This category isn't about smart digital technology; rather, pet products manufacturers are using science and data to develop useful, brilliant pet products.
Insect Shield integrates technology that has been in use for global human health. Backed by science and safe for even small children, their proprietary technology binds permethrin to fabric–no need to spray your pet! Tie a bandanna around your dog's neck before a hike or use the cargo cover for travel. At the show, they launched scrubs for groomers and vet techs who treat dogs infested with bugs. Genius!
Another smart product is Dr. Catsby's Whisker Relief Bowl. With an understanding of cats' physiology and the pain that cats experience when their whiskers rub against the sides of bowls, this launch solves those problems, making your cat's feeding time a pleasant experience.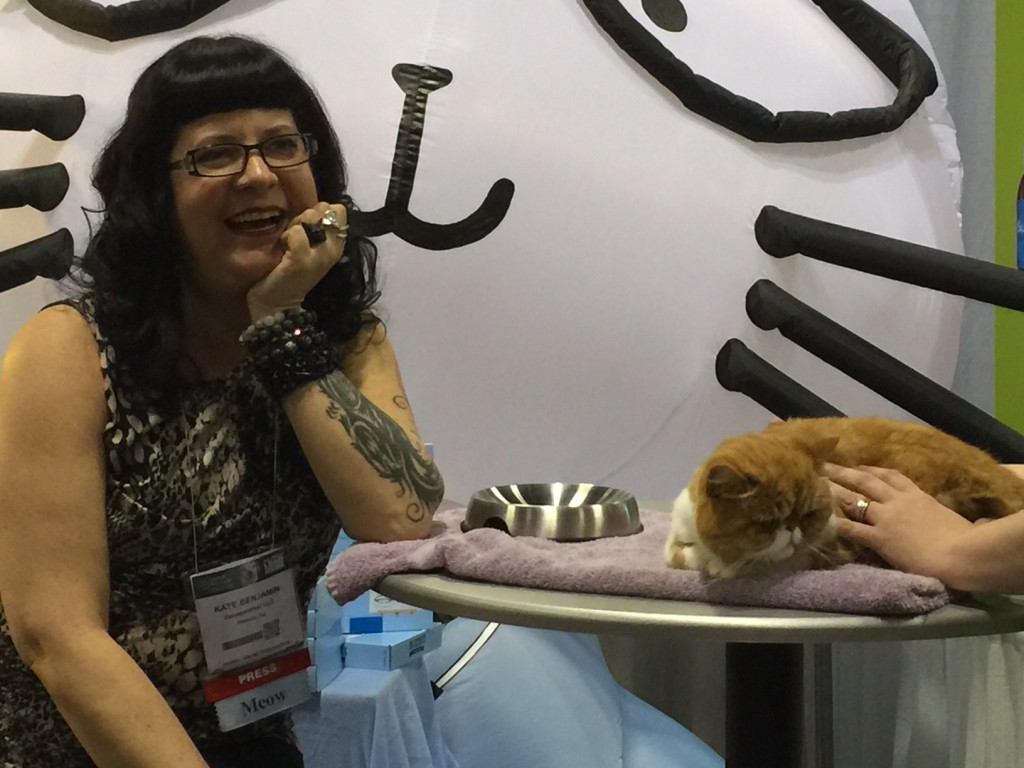 Those are two wildly different examples, but the trend of harnessing research to create pet products is resulting in clever products that solve problems–sometimes problems you didn't even know you had!
There you have it: the top 5 trends from Global Pet Expo!
If you went to the show, what trends stuck out at you? If you didn't make it this year, what questions can we answer about the show and the products or the trends outlined above? 
Maggie Marton serves as the BlogPaws senior editor. When not hiking with her two pit mixes, Emmett and Cooper, or playing with Newt the Cat, Maggie writes about them (and the pet industry) at ohmydogblog.com and maggiemarton.com.