BlogPaws 2015 Conference Ambassador Kimberly Dickerson, blog owner at Saving More Than Me, shared a post of a heart-warming moment about her cat, Garfield, who came into her life when two of her cats had recently crossed over the Rainbow Bridge.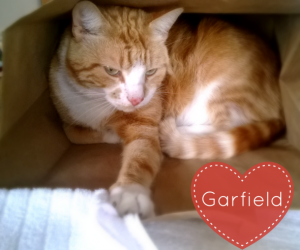 She writes that Garfield waits by the door at 4:30 pm sharp, every day, waiting for his human to come home so they can share some quality time and snuggles.
You can read her post here.