As pet lovers we travel cross country with our pets — because we don't want to leave them home alone, right? Many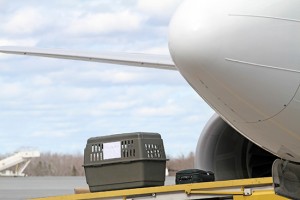 of us will be traveling to BlogPaws 2015 with our pets in tow. We will arrive on planes, trains and automobiles.
This report, released from the Department of Transportation, notes the deaths and injuries pets have been subjected to while traveling in cargo on a plane. If you've ever wondered or worried about flying with your pet and with him or her having to be in cargo, you may want to read this.
That being said, there are many pets who successfully fly cargo. What mode of transportation will you take to arrive at BlogPaws 2015 in Nashville?