In less than two months we will be gathering just outside of Las Vegas for the BlogPaws 2014 Conference — the social media pet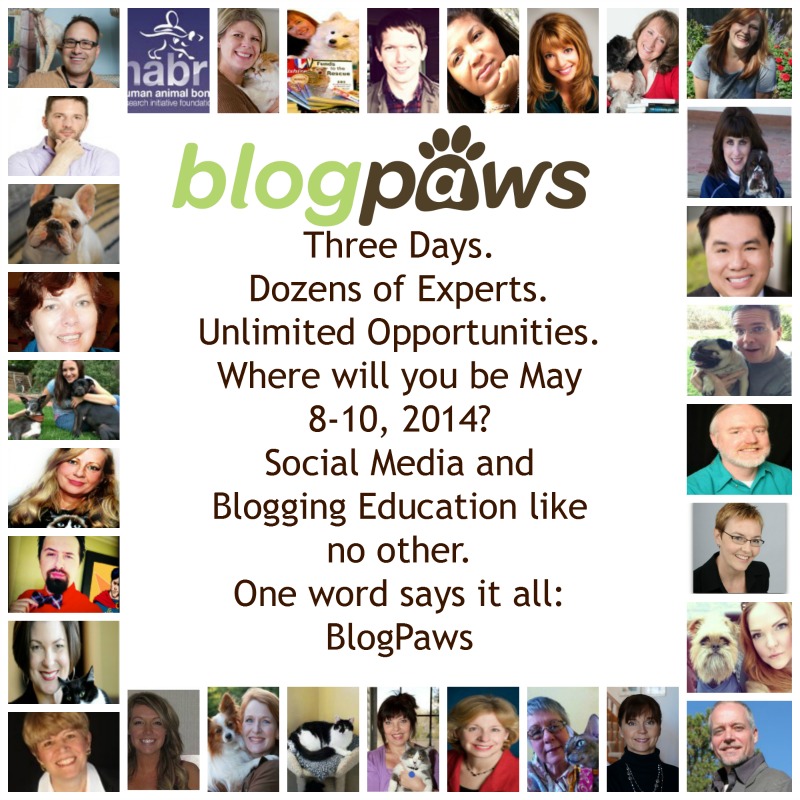 conference of the year!
If you haven't checked out our outstanding speaker line up?
For experienced pet bloggers who are looking to take their blog to the next level to the newbie pet blogger who wants to learn the basics and for all of those pet lovers who want to meet up with friends and make new ones, the BlogPaws conference is the place to do just that.
What do you hope to learn when you come to the conference? Do you have plans for your blog that you're waiting to kick into higher gear? Do you need to learn better ways to use your social media platforms to reach your audience?
You can learn all of this and more!