It's the Wordless Wednesday blog hop, and we are pretty darned speechless, so the title of this post is appropriate!
All we can say is this: An anonymous partner, who understands some of the biggest expenses shelters have are for the care of their pets, wants to make a difference with this gift to a community of people who are so focused on bettering the lives of pets themselves.
Are you coming to the conference in May? Are you considering coming? Now is the time to act and now is the time to register for the BlogPaws 2017 Conference.
The Wordless Wednesday Blog Hop
BlogPaws offers year-round interaction, activity, community and more to learn, earn, and connect.  Visit and leave comments on other blogs to make some new buddies and maybe some new followers. You can add the button to your post and/or to your blog sidebar, either by cutting and pasting the image or using the HTML code below. Need help? Here it is:
How to Join a Blog Hop – BlogPaws Tutorial Video: Step by step help to get you started:
.
You can add the button to your post and/or to your blog sidebar, by cutting and pasting the image below. Need more help? Here it is: How to Join a Blog Hop – BlogPaws Tutorial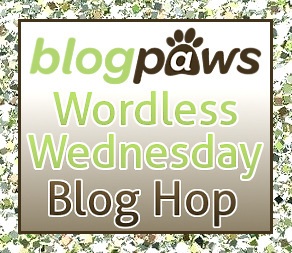 Images: garagestock/Shutterstock.com