Echo and Link love to play where they live – in France!
Join BlogPaws' Wordless Wednesday Blog Hop by posting your pet photo(s) on your blog and linking up below – then start hopping! Visit and leave comments on other blogs to make some new blogger pals and hopefully get some new followers.
You can add our Blog Hop button to your post and/or to your blog sidebar, either by cutting and pasting the image or using the HTML code below.



Need help? Here it is: How to Join a Blog Hop – BlogPaws Tutorial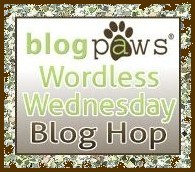 Featured Wordless Wednesday photos are randomly chosen each week from photos posted by BlogPaws Community members. Please do not email your photos. If you're not a member, you can join us here: BlogPaws Community Center. It only takes a minute. ; )