by: Carol Bryant, BlogPaws' PR Manager
Twitter: The
most concise and abbreviated form of communication to hit the Internet and
social media-sphere in probably, well, ever. In 140 characters, companies have
escalated their sales, celebrities have destroyed their reputations, and
millions of bloggers have gained a following.
Granted, when
Twitter first came along I found it to be an utter waste of my time and
wondered why people care about who ate what and when someone brushed their
teeth. Then I became a blogger and realized that Twitter is oh so much more
than a playground for mindless musings. It is a business tool and when used
properly, one that can escalate your status, numbers, and followers. Here's a
few insider tips and info to apply to your daily Tweeting for novices and skilled pros alike:

Helpful, useful, informative,
relevant, practical, actionable, timely, generous, credible, brief,
entertaining, fun, and occasionally funny.
What could all of those qualities
possibly have in common? According to Sree Sreenivasan, the first Chief
Digital Officer of Columbia University in New York City, your tweets (and
Facebook posts, for that matter) should have as many of these attributes as
possible.  In 140 characters? According
to Sree at one of the most powerful Twitter how-to seminars I've ever attended
earlier this year, yes. Catch up on Sree's
advice and info with my post from earlier this year.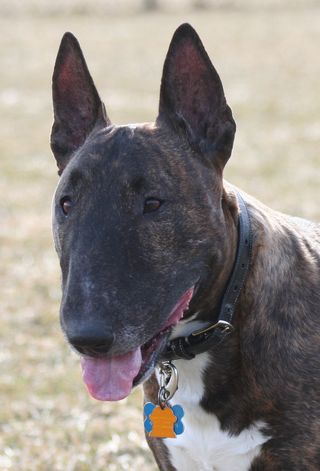 Are you following BlogPaws staff members
on Twitter? All of us have our blogs in addition to having a presence on
Twitter for BlogPaws. For your convenience, here are our Twitter names: Follow
us and we're more than likely to follow you back. Twitter is all about
reciprocation. BlogPaws echoes that sentiment.
@BlogPaws
@Twigglet2 : Chloe DiVita
@MyPetBlog: Yvonne DiVita
@CarolNBryant and @FidoseofReality:
Carol Bryant
@RomeotheCat: Caroline Golon
@BlogPawsKristin and @CokieTheCat:
Kristin Dewey
@TheWritingDiva: Robbi Hess
@GotMutt: Linda Messina
Don't forget hashtag #BlogPaws

Twitter chats and paw-ties
are a very popular form of communicating, business networking, and a way to
engage with fellow tweeps. BlogPaws hosts a #BlogPawsChat the second Tuesday of
every month from 8 pm to 10 pm est. It's easy and fun to get involved, plus you
can garner new followers by interacting and conversing with us. Log on to
Twitter and use hashtag #BlogPawsChat to join your BlogPaws pals in the monthly
fun, networking, and learning. – and you don't have to talk "just* about
the monthly topic. Invite your friends. 
BlogPaws'
co-founder, Yvonne DiVita, wrote a stellar blog post with 10
Twitter ideas to best maximize your tweeting experience. Have you readit? She
shares tips on how you might improve your tweets in order to build a better
twitter presence (thereby attracting the right followers and engaging with the
right tweeps or anipals). Yvonne split the post into two, so here is the second half
of Twitter tips.
Twitter is an
incredibly valuable tool in the social media box of tricks but needs to be done
with making every letter, digit and character count. Using these tips, tricks,
and insights, novices can up their game and experts can polish their existing
social media Twitter strategy.

We're working
hard to bring you another outstanding slate of speakers and topics at BlogPaws
2013, back at the beautifully remodeled Sheraton Premiere
in Tysons Corner, Virginia.  Early bird
registration is open and we'll be tweeting our paws off from now until then and
beyond.