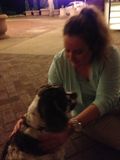 by: Carol Bryant
Divorces are up, birth rates are down, families are smaller, life expectancies in general are up and guess what this means? More and more people are seeking the companionship of animals.
As a society, we've become more insular – even though the first word in "social media" beckons otherwise. We've grown inward and the more we nest inside our abodes, we want someone to curl up and take shelter with. Enter Fido, Fluffy, Ferret, Flying Bird, Swimming Fish, etc…. Animals are a part of the family.
Recently, I took issue with why pets are family and the feedback was wonderful. I am truly not alone. There's a strong united solidarity-ish voice that seems all that much louder when expressed in unison and not alone. Thank you for the feedback. Pet blogging has only begun to touch the tip of the icebery when it comes to being the widely heard voice expressed in unison. Consider this:
Since 1988, pet ownership has expanded from 56% of households to 62%. That equates to 71.4 million homes, with about 46 percent of all households owning more than one pet. The folks at PAL (Pets Add Life) know all about how having a buddy pet is a truly fab thing.
Feelings equate to money. We know that human parents love their babies,  right? Well, pet parents feel the same way and our voices are collective dollars if advertisers are willing to listen. Many of them have already perked up. Growth in spending on
pet products and services has esclated most dramatically by an
overall change in attitudes and affection toward animals, since a large part of today's population now considers their pet to be a member of the
family.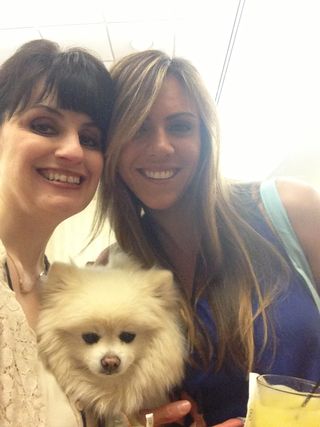 Even though the overall economic recovery is taking longer than expected,
annual revenue growth in pet products and services is anticipated to continue at the rate of 4.4 percent through 2016. How many industries do you know that can boast those truths? When the economy does improve, imagine how much more money will be spent on pets. Why does this matter?
You, dear pet blogger and fellow animal writer are the voice of the pets, by the pets, and for the pets. And companies are listening.
At the Global Pet Expo, American Pet Products Association President, Bob Vetere, spoke of the humanization of pets. Call me a crazy dog lady, but I prefer "modern pet parent." The personification of pets has resulted in a massive increase in the number of premium products available for pet care. Someone needs to share the information from brands in a thoughtful, constructive, and respected capacity: Enter the pet blogger.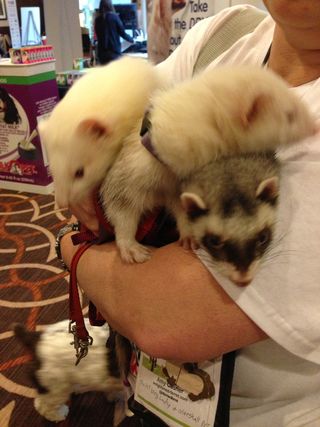 Oh and the pet market includes more than dogs and cats. According to a report in Marketing Daily, "Compared to pet owners who have cats and dogs exclusively,
owners of fish, reptiles and small animals are much more likely to have
children under the age of 18 in their households (57% vs. 34%).  Nearly
90% of households with hamsters have children, and
87% of these have children under the age of 12. Around 60% of households
with fish, rabbits and reptiles have children under the age of 18."
Today's pet parents do not limit their connection with animals to dogs or cats alone. Pets are family, the pet industry is finally embracing the pet blogger, and we're here to stay. How about you
Have you joined the BlogPaws Pet Blogger Network?