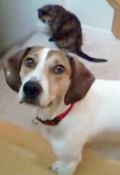 You hope a whole lotta people are looking at you, I think. The more eyeballs, the more chance to get comments. The more comments, the more relationships you can build. The more relationships you have, the more business you can get. And so on…
Liz Strauss, author and social Web Strategist (according to the bio on SmartBlog on Social Media, where I found her excellent article), offers 6 Steps to "getting more of the right people paying attention to you." Mind you, I've been reading and learning from Liz for many years. That's why I'm sharing. Not just because she's smart and shares great content, but because I trust her. Check out SOBcon 2011 – Building the New Loyalty & Leadership Business, founded by Liz.
Ok, here are the 6 Steps – with an overview of 3 of them. You need to visit her article to read about the other three.
1. Talk to the fans you already have. Reach out to the reachable. Pay attention to the people who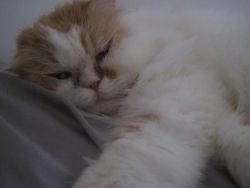 already love what you do. They build your business by sharing you with their friends.
2. Join their parties, too.
3. Know that one simple message is stronger than 10. Tell your fans wha tyou want them to know in as few words as possible. Be helpful, not hypeful. Put the idea out there, then trust your fans to appreciate your simple, authentic message.
4. Tell your fans how they can support you.
5. Give your fans a reason to want to help you.
6. Make sharing your site or your offer easy to do. Package the action you want so that all it involves is a quick click, a shout-out, a retweets – and show how doing that is filled with tons of satisfaction for sharing. The easier and more satisfying you make it to share, the more likely it is that folks will, too.
Make sense? Liz is playing by that old Golden Rule: Do unto others as you would have them do unto you. In other words, listen more than you speak; share their stories more than your own; support the ones you want to support you. Liz also blogs at Successul (and outstanding) Bloggers… hence, SOB…