by: Carol Bryant, BlogPaws' PR Manager
Answer to the lead question: YES!!!! Raise a paw if you concur. Want the world to know you are an expert or perhaps find an expert resource for your blog?
Have
you heard of HARO: Help a Reporter Out? Many of the pitches contained in HARO
will give you a sense how to develop a good pitch and angle. Many, however, are
shining examples of how not to pitch the media. BlogPaws' community member, Kimberly Gauthier, recently landed a spot in Woman's Day magazine thanks to a lead on Help a Reporter Out. Here's the scoop:

Help
a Reporter Out is basically free Public Relations. Serial entrepreneur, Peter
Shankman, founded HARO in 2008 and has grown it to one of the most widely
lauded social media services in the world.
For Bloggers and
Reporters:
If you need sources for a piece, HARO has a section for this.
For Sources: If you are a
credible source who wants to lend their expertise to the media, HARO caters to
you as well.
Find Sources: HARO is a great
way to find sources you might not have known were in existence.
Of
course, there are do's and don'ts to writing an effective HARO query. You want
your well-crafted HARO pitch to be concise, thoughtful, and response
generating.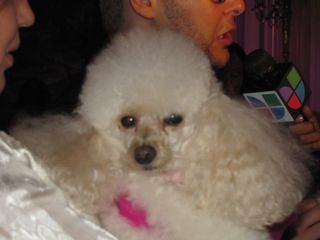 Three
times a day, HARO sends out emails in a variety of topics of your choosing:
everything from travel to lifestyle to fitness. Scan through these emails to
see if there are any sources to match your area of expertise or you may gain
ideas for future pitches.
Getting Started
with HARO
Visit
www.helpareporter.com and follow the
very user-friendly instructions on setting up an account. When you start
receiving e-mails, they will be in indexed fashion like this:
********* INDEX ***********
Business and Finance
1)Looking for Show
Guests at Dreamforce Convention (Price of Business)
2) Seeking Bank
Tellers — Past or Present (Anonymous)
3) Facebook as a
research tool – looking for examples (Green Book Blog)
General
            1) 2012 Holiday Toy
Guide (Website/Blog)
            2) Hesitant About
Who You're Dating? (CBS Television Distribution)
            3) The science
behind the shape of wine glasses (National publication/news site)
 Entertainment and Media
            1) Casting a Fun,
New Game Show! (Television)
            2) Seeking guests
for "I Love My Man But…. " segment (Steve Harvey TV )
            3)Major
Cable Network Seeks Alumni (Major Cable Network)
In
scanning through, you can decide if any of these call-outs pertain to your
level(s) of expertise. If so, follow the instructions to an exact science. For
example, if you are a bank teller, consider the second query above. If you are
a construction worker with no bank teller experience, do not respond. I've had
more irrelevant responses cross my inbox from HARO queries that I lost count.
However, I had just as many stellar ones that were spot-on sources for my
writing assignments and blog posts.
Bloggers
should be using expert sources and able to provide proper credit and
attribution to all quotes and expertise gained. HARO is a wonderful resource if
used properly.
Have you ever used HARO?