If you're walking along a city sidewalk and contemplating…well, life, perhaps, with your head down, your hands in your pockets, the brilliance of a shiny, new penny on the ground might burst its way into your consciousness.
Will you bend down and pick it up? Or will you pass it by, too absorbed in your reverie?
In my day, and even now, picking that penny up was compulsory. A shiny new penny, or even a coarse, old penny, was a sign of good luck. "See a penny and pick it up, and all the day you'll have good luck," we used to say to ourselves, as we stopped in our tracks and picked up that little coin.
It's a small amount of change, isn't it? Today it doesn't buy anything. There are no penny candy stores anymore. But, the concept of bringing yourself luck by picking it up still stands.
Roy Williams in a recent Monday Morning Memo introduced the idea of ELBs. "Exponential Little Bits." He writes, "…tiny but relentless changes that compound to make a miracle. The power of an elb lies not in its size, but in its daily occurrence. For an elb to work its Exponential magic, the Little Bit must happen every day… every day… every day."
Like that penny, a daily ELB can bring you luck, if you make use of it. It isn't in the stopping to put the penny in your pocket, nor posting a note on your computer to do your ELB Today. It's in the belief that you can and you will bring yourself luck, and that you will move closer to success by implementing the ELB, no matter how small. And it's the reason I wrote this Online Resources to Jump Start 2016. 
Here are some resources to help you on your way…
These are but a few resources to tap into. Only YOU can decide where you want to take your blogging business this year. BlogPaws is working hard to prepare another amazing conference, but even that is no guarantee to success. The only guarantee I can offer is this – if you do NOT pay attention to the penny on the ground, if you ignore the ELBs, you will get left behind.
If this content was helpful, I recommend registering for our 2016 conference where you'll have a chance to both learn and network! Plus…our conferences are pet friendly! See you there!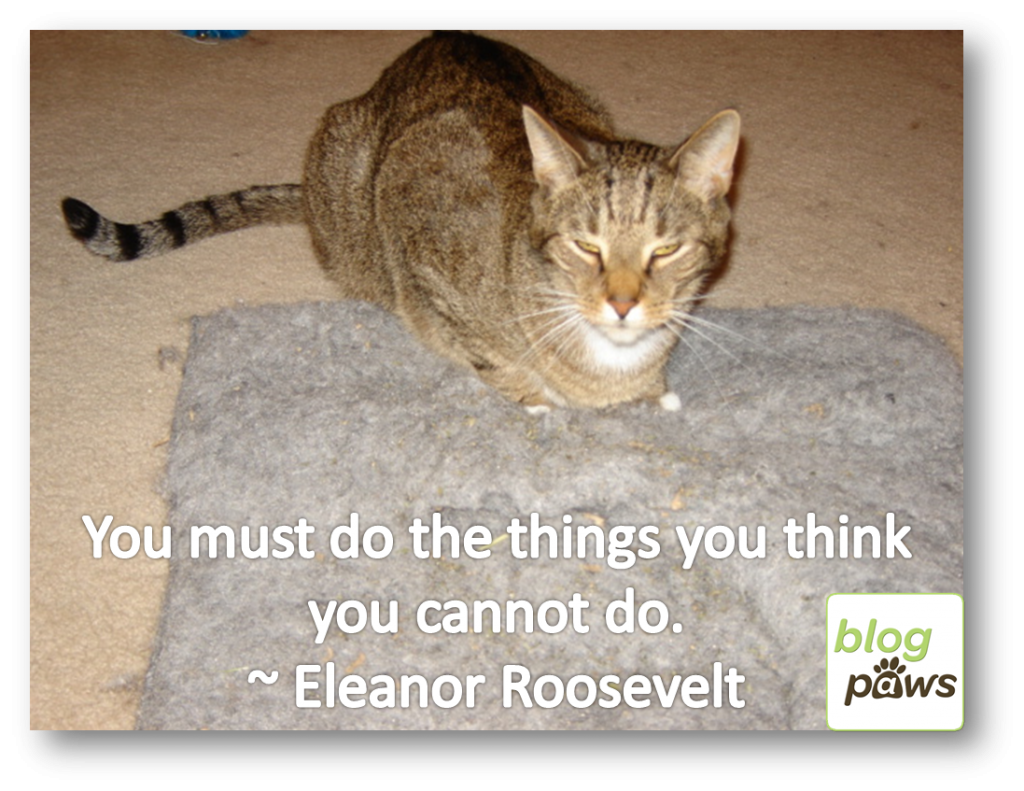 Photo: GrandCat Baily from the camera of Yvonne