Guest post by Blogpaws Manager, Robbi Hess
If you weren't already aware, Blogpaws 2011 is fast approaching! Have you taken time to make your plan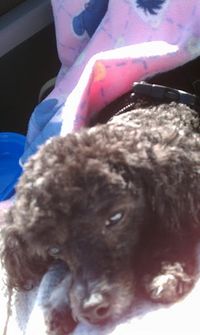 for the event? Here are a few of my favorite conference-attending-getting-ready-tips for you:
Check out the program and decide which sessions you want to attend. The best way to determine this is to have an idea of what you want to get out of the conference; is it networking, learning more about writing, monetizing your blog, finding a publisher, etc. 
Dress for the weather. Sure, it's warm outside but the air conditioning in hotel conference rooms range from steamy to downright hypothermia inducing. Bring a sweater. 
If you're bringing your beloved pet, make arrangements for him or her to be entertained while you attend sessins. If you're leaving your pet in the room, make arrangements for him to not escape if housekeeping makes its rounds. 
Bring business cards. Don't have business cards or don't think you need them? If you don't have something on it with your name, email, phone, etc. how will any connections you make at the conference remember you or get in touch? There are many sites at which you can get free business cards. You'll be glad you didn't leave home without them. 
Following the conference, don't forget to follow up. Chances are you will shake a lot of hands, collect a lot of business cards and make numerous connections. Send a follow up email after you get home, remind the contact of your connection and keep in touch until next time! 
This is just a quick and dirty list to get you thinking about what you'll need to do for this — and any — conference. Bear in mind that at times conferences can get overwhelming and you can get information overload but relax, have fun and shake a lot of paws! 
Be sure to look me up, say hello and attend my Saturday 11:30 am seminar, Snag the Publisher, Advertiser or Sponsor of Your Dreams.