by: Carol Bryant
In addition to monetitizing a blog and how to get started in general, ways to actually drive traffic to a blog are some of the top questions we are asked here at BlogPaws.
There are many ways to drive traffic to your blog, and those are touched on in depth in the BlogPaws online niche community. We also discuss them at our yearly conferences, and brands have taken a shine to us as a result. Respected bloggers like you + key programs we've heavily researched = Moola for you and brands plus traffic as an extra bonus. So where can one ascertain some of the hottest stories and news to get the traffic started?

I recently read some information on ClickNewz.com where Internet Marketing guru, Lynn Terry, wrote about searching for niche or topic-specific news. Google Alerts and GMail are great for this. If you have a blog about ferret health, Google "ferret health news."
Go to Google News and type in your desired search criteria. Maybe you want to know the latest in the pet product world. Type "pet products" in the search engine and you can even define a period of time (like the last week, the last 24 hours, etc.) for more timely news.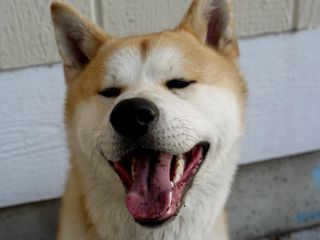 Here are a few sites you can touch on for the latest and hottest news and leads… even if the story itself isn't relevent to your genre or blog's theme, often these headlines spawn other ideas. For me, at least. I see stories about traffic jams and think of "how to amuse your dog when stuck in traffic" posts. See the connection? 
Google Trends: What's trending, hot, and happening right now? Google trends has it. Tie in a hot trend with a planned (or unplanned) post. It's Justin Bieber's birthday, who cares, right? Millions of tweens do. Find out if the Beebs has a pet and then what he might give his dog for a birthday present. It's a stretch, but you get the point. http://www.google.com/trends/

Newspulse: What's going on around the world by category in an up-to-the-minute fashion? Can anyone but CNN possibly have that? Go to the source here: http://newspulse.cnn.com/
The ladies of ABC's The View have the latest news and hot topics to dish. Even the President appears on the show. Get inspired here: http://theview.abc.go.com/hot_topics
Where else could Breaking News be other than, well the Breaking News website: http://www.breakingnews.com/
Trends happen on YouTube often, as video is hot and only getting hotter. Don't miss a beat here:  http://youtube-trends.blogspot.com/
So in general, what's the world searching for and what's the buzz? Get the down low here: http://buzzlog.yahoo.com/overall/

We're having a discussion of keeping track of these sites and more in the BlogPaws Community, with a new Monday Musings question each week in our Blog Talk group.
What are you reading and how are you driving traffic to your blog? Hopefully we've given you some "paws" for inspiration.
Join us for the BlogPaws 2013 Conference in Tyson's Corner, Virginia. Early bird tickets on sale AND right on the borderline of Washington, D.C. Bring your pets, as the entire conference is pet friendly, as always!