by: Carol Bryant, BlogPaws' PR Manager
Who loves social media tips for getting things done without
having to expend an exuberant amount of time finding those tips?
It's Monday, I like to start my week off with a bang, and so
when I find nuggets of information that would benefit fellow pet bloggers and
micro-bloggers, I share.
Need to get savvier to YouTube? Wish you could figure out if
LinkedIn was really all that important and why? Or maybe you want to block
certain people from chatting with you online on Facebook. Wha-la, here's the
scoop on "The Great Eight" (sites that I found that really give stellar info):
8 Twenty-five lesser known social media tips are freely
dispensed courtesy of Ragan's PR Daily writer, Quinton
O'Reilly. Everything from blocking ads on Facebook to keyboard shortcuts on
Twitter (there is such a thing) and how to download entire photo albums on
Facebook. Check out these 25 lesser known social
media tips to garner this info.
7 American Express knows a thing or
two about longevity. In their recent, "How
to Become a Thought Leader in Your Industry," the first on the list deals
with blogging. As pet bloggers and micro-bloggers, we are constantly needing to
reinvent ourselves and up the bar with our words.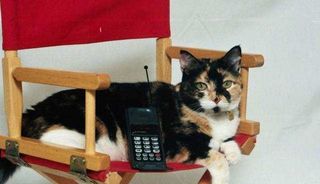 6 I love learning new things about
Pinterest, and as a pet blogger, you probably do, too. Or maybe you are on Pinterest
and have recently discovered "secret boards." Once again, PR Daily knocks this
out of the ballpark with three ways brands (and as a blogger, you are a brand)
can use Pinterest's
secret boards.
5 LinkedIn recently unveiled LinkedIn
ads through an API
program. Check out the news and how LinkedIn is one of the places to
network professionally by visiting Direct
Marketing News.
4 BlogPaws released a Holiday
Gift Guide in conjunction with High Paw Media. As the leading resource for
pet bloggers and micro-bloggers, BlogPaws gives pet parents many options for
holiday gift giving to pets and their people.

3 The Huffington Post recently
released 100
Fascinating Social Media Figures and Stats from 2012. This list is eyebrow
raising, interesting, and worth a peek. (interesting: 97 percent of the
fans of Pinterest's Facebook page are women.)
2 BlogPaws is proud to share an interview Steve Dale did
with Animal Café and Dancing Dog Blog founder, Mary Haight, that aired on Radio
720 WGN. If you missed it, here's the podcast
replay. Both Steve and Mary are highly respected writers and BlogPaws
community members. You might have met either or both at the BlogPaws 2012
Conference.
1 In the number one spot, mark your calendars now for the
second Tuesday of the month, which is December 11th this go round,
for #BlogPawsChat, where we'll be having a 2-hour chat fest on Twitter with
plenty of educational info, fun, networking, and blog advancement techniques.
Got a tip that has helped you?