It's time…it's time…it's TIME… to announce the fantastic group of blogs that are in the TOP 10 of the Build a Business Blog contest sponsored by PetSmart! As Platinum sponsor of this year's BlogPaws conference in Salt Lake City, PetSmart created this contest and will work with 2 lucky bloggers to help them "Build a Business Blog." 
The first phase of the contest is over! It's time to Announce the Top 10 Finalists who will have until April 2, 2012, 11:59 MT, to submit a 2 minute video that brings to life the reasons they want to build a business blog – enhancing and elaborating on their written entries. BlogPaws will connect with these bloggers to give them their video instructions and where to upload their video.
Without further ado, here are the Top Ten Finalists in the Build a Business Blog Contest sponsored by PetSmart and BlogPaws – in no particular order: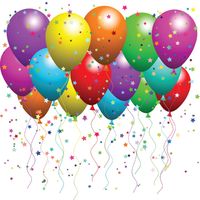 1.         Paws-and-effect                      
                             http://www.paws-and-effect.com           
            2.         Snoopys Dog Blog                                     http://snoopysdogblog.com               
            3.         I Love Rescue Animals                                               http://iloverescueanimals.org                      
            4.         Travelin' Jack's Dog Blog           
                                http://www.travlinjack.com              
            5.         AdoptedMomtoChazz               
                              http://www.adoptedmomtochazzthedog.wordpress.com
              6.         Tripawds                                   
            7.         GLO GIRLY                                
                                http://www.glogirly.com/                   
            8.         You Did What with Your Weiner      
                                http://youdidwhatwithyourweiner.com        
            9.         Puppy In Training                       
                                http://PuppyInTraining.com                          
            10.       Pet Peeves                                  
                                 http://www.Pet-Peeves.org                    
Please congratulate the finalists and stay tuned for the final announcement of the TWO bloggers who will be working with PetSmart on the Build a Business Blog program – with the results to be showcased at the BlogPaws 2012 conference in June. 

Good luck everyone!