From the Editor's Desk: We found this post by Nancy Kay, DVM and got permission to pass it along to our BlogPaws readers. It is great information! 
Guest post by Nancy Kay, DVM
Until a few years ago it was darned near impossible to find much in the way of useful research about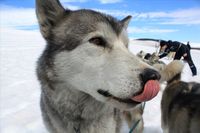 communication between veterinarians and their clients. Nowadays, several wonderful studies are surfacing. It's about time I say, and the results have been fascinating! The newest communication study appears in the June 15, 2011 issue of the Journal of the American Veterinary Medical Association and is titled, "Analysis of solicitation of client concerns in companion animal practice."

The purpose of this study was to determine what percentage of veterinarians evaluated effectively solicited their clients' concerns at the beginning of the office visit. When veterinarians did solicit concerns, the client's responses were referred to as their "opening statement". What we know from research pertaining to human physicians is that only 23% to 28% of patients are allowed to complete their opening statements. On average, they are interrupted by their physicians within 12 to 23 seconds. Research has also documented that physicians often mistakenly assume that the first or only concern expressed by their patient is the main concern or only concern.
You can read the rest here.
Nancy Kay, DVM
Diplomate, American College of Veterinary Internal Medicine
Author: Speaking for Spot: Be the Advocate Your Dog Needs to Live a Happy, Healthy, Longer Life
Recipient, Leo K. Bustad Companion Animal Veterinarian of the Year Award
Recipient, American Animal Hospital Association Animal Welfare and Humane Ethics Award
Recipient, Dog Writers Association of America Award for Best Blog
Recipient, Eukanuba Canine Health Award
Recipient, AKC Club Publication Excellence Award