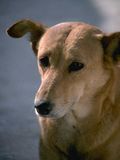 By Carol Bryant
Raise a hand if this thought has crossed your mind in the past few days, weeks, or months. Perhaps this is a lingering thought in the back of your mind. The forces of self-doubt have a way of creeping up on all of us, no matter the cool exterior we may portray. I am one of those people who had more than one of those days, today in fact.
Analytics aside, blog comments tossed to the wind, LIKES and re-tweets be gone…as bloggers, we're all still left with that one question: Who really reads what I write and does it make a difference?

I often wonder what types of posts touch a nerve or get to the core of someone reading it.  So in the past few days, it came to me: the lightbulb moment, the one of true "yep, that's it," the answer to my question about making a difference. Every now and then we all wonder if what we do matters somewhere to someone. Right?
I read on BlogPaws' community member, Dawn Miklich's blog, aFURmination, a quote that struck me. She interviewed Caren Osrin Gittleman, who writes two blogs: Cat Chat and Dakota's Den. "Blog because you love it, blog because you love  your topic. Let your authentic self shine through your words. Not everyone is going to love you, you can't please everyone," Gittleman advises new bloggers. "Don't give up. Learn to give and take with other bloggers. It isn't all about YOU. Be supportive. Give other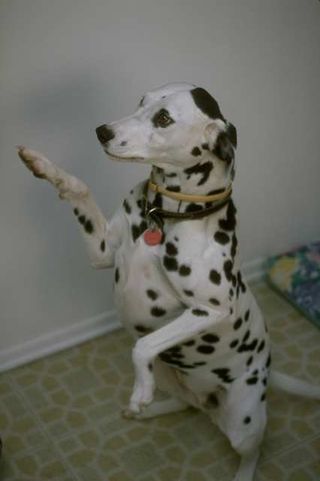 bloggers what you want for yourself, an audience. Don't just be a "taker." Be sincere, readers and other bloggers respond to sincerity. Blogging shouldn't always be self serving. People spot that a mile away and both readers and fellow bloggers will be turned off by it. "
I feel like a new blogger every day I sit behind the keyboard. Many times, I pull up a notepad and pen to write my thoughts, summarize my research, and start the creative process that behind a blog post. Caren's words hit me like a 20-pound bag of kibble.
Loving what I do, there is no other path than to be authentic…in what I write, in what I share, and in how I convey that message.  I was affirmed, no pun intended, Dawn Miklich.
As if the second arm of a much-needed cyber hug embraced me, a comment appeared on my own dog blog this week. Sharing four things people could do to help a dog in need, I reported that fostering a dog with financial means is a viable and very doable option for many. Sigh, I hope someone hears me. And then she spoke.
"Thanks. I feel so helpless, living 70 miles from the closest shelter. But after reading this post, it gave me the idea how to help. So, I sponsored a dog, a little senior black dog. It sure helps my heart know that maybe even if my hubby won't let me have more that one, I can at least help this way. Thank you so much for this much needed ideas. Being "only one person", one thinks you can't make much of a difference but it does, one doggie at a time. Again thanks!"
Someone is reading what I write. And a little dog somewhere in a completely different part of the country is affected, if in some small way.

Have you been affected by a post that reaffirmed your blood, sweat, tears, and labor of love in pet blogging? Would love to hear about it…