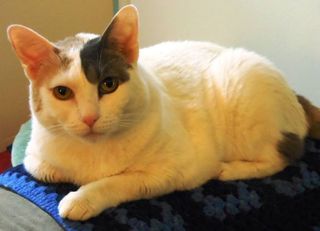 Dental care is important for pets as well as people. Often times, when we read blog posts about oral care for pets, it focuses on dogs, but cats need proper oral care, too. In celebration of National Adopt-a-Cat Month, BlogPaws continues with our committment to all pets, including felines.
One of our Facebook fans, Maria Romano, shared with us, "My cat, Willow not only had to have her teeth cleaned recently but she had to have four teeth pulled. This never would have happened if my sister hadn't kept bugging me to get Willow a dental checkup and if I went to a more experienced veterinary practice."
We are proud of pet parents like Maria and encourage you to have your pet get regular dental care checkups, along with making dental care a regular part of your pet's daily healthcare routine.
Inthe meantime, it is also time for Wordless Wednesday with the BlogPaws blog hop. BlogPaws offers year-round interaction, activity, community and more to learn, earn, and connect. Plus we have the weekly tradition of the Wordless Wednesday BlogPaws Blog Hop! All pictures posted in the free BlogPaws Community are eligible to appear on this post each week.
Visit and leave comments on other blogs to make some new buddies and maybe some new followers.
You can add the BlogPaws Blog Hop button to your post and/or to your blog sidebar, either by cutting and pasting the image or using the HTML code below.
Need help? Here it is: How to Join a Blog Hop – BlogPaws Tutorial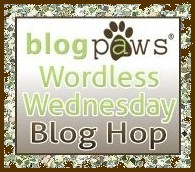 Want to see your pet featured? Join our free BlogPaws Community and share your photos! We select our BlogPaws Wordless Wednesday pet from the photos in the community each week.