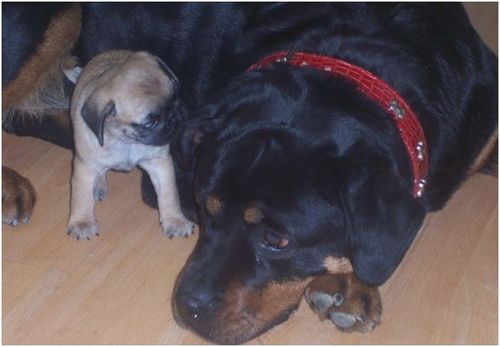 Fizzly and Ruby of Zena Davies, BlogPaws Community Member, are quite a pair. Seems as though there is a bit of "psssst" commentary going on dog-to-dog here.
It's that time! Every Wednesday, BlogPaws hosts Wordless Wednesday Blog Hop. This is a good way to meet new bloggers, engage with those you now, and get some incoming traffic to your blog. Join the BlogPaws Wordless Wednesday Blog Hop by posting your
own Wordless Wednesday photo on your blog, link up below, then start
hopping! Visit and leave comments on other blogs and make some new blogger pals.
You can add our Wordless Wednesday button to your post and/or to your blog sidebar, either by cutting and pasting the image or using the code below.
Featured BlogPaws Wordless Wednesday photos are randomly chosen each
week from photos posted by BlogPaws Community members. Please DO NOT
E-MAIL your photos. If you're not a member, join here: BlogPaws Community Center. It only takes a minute. ; )
Not sure how to do a blog hop? Here you go: How to Join a Blog Hop – BlogPaws Tutorial
Time to hop: Check it out below: