BlogPaws, the first online pet community to establish an offline social media conference, has revealed the finalists for the 2012 Nose-to-Nose Pet Social Media Pet Blogging Awards. Winners will be revealed during a red carpet awards ceremony on Saturday, June 23rd at BlogPaws 2012 in Salt Lake City, Utah.
Designed to honor the best of the best in the pet blogging and micro-blogging world, 48 finalists in 12 categories have been selected in "Oscar-award" style by a panel of industry professionals. The twelve winners will be selected by judges based on creativity, expertise, and performance in their respective categories, which include Best Blog Design, Best Cause Blog, Best Facebook Design, and Best Twitter Design.

Pet lifestyle expert, author, humanitarian and television personality, Wendy Diamond (Animal Fair), will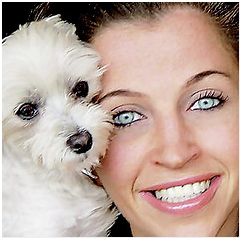 be the MC of the BlogPaws awards. During the red carpet celebration at the national social media marketing conference, Wendy will announce the winners, hand out the awards, and add her sparkle and wit to the ceremony.
Halo, Purely for Pets and Freekibble.com are the official sponsors of the 2012 BlogPaws Nose-to-Nose Pet Blogger Awards. Freekibble.com will award each of the 12 winners a 5,000-meal donation of Halo Spot's Stew to the rescue or shelter of the winner's choice. Winners will also receive a $100 gift certificate to Halopets.com. Each of the 24 runners-up will receive a Halo gift pack.
Additionally, winners will be a part of a media blast, be interviewed by BlogPaws, and receive a badge to announce the honor on their website/page.
As Freekibble.com's official pet food sponsor since 2010, Halo donates the award-winning Halo Spot's Stew Freekibble distributes to shelters and rescues throughout the U.S. – over 1 million meals every year. Halo, co-owned by animal advocate Ellen DeGeneres, has been making all-natural pet food from ingredients you can find in your own kitchen since 1986.
The 48 finalists in 12 categories can be found at BlogPaws 2012 Nose-to-Nose Pet Blogging Awards (http://awards.blogpaws.com/).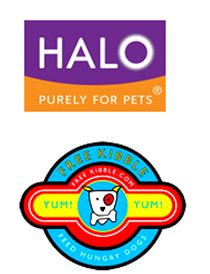 Congrats to all who were nominated, all the finalists, and now start counting off the days until the cream of the crop, top of the heap, and all that jazz as 500 pet industry experts converge on Salt Lake City. You are joining us, right???
More about BlogPaws and to register for in-person: BlogPaws 2012 registration