Frederick, CO – November 13, 2012 – BlogPaws announced today
it has joined Pet360 Media, the leading online digital media network for pet
bloggers, advertisers and publishers.
By combining Pet360 Media's expansive
network of leading online resources with BlogPaws' social media conferences and
blogger community, the partnership creates the world's most influential group
of advocates and professionals in the pet industry.
"BlogPaws is thrilled with the opportunities this
partnership presents," states Yvonne DiVita, BlogPaws Co-founder. "Our focus
has always been on helping pet bloggers achieve their goals, and this
relationship with Pet360 Media is a giant step forward on that path."
BlogPaws, the original social media network and conference designed
by and for pet bloggers, will continue to grow its pet-focused conferences and
live events, along with its online community. In addition to year-round media
efforts, BlogPaws brings pet parents and enthusiasts together with each other,
with the brands they buy and with experts that give actionable advice. The partnership
with Pet360 Media will enable BlogPaws to up the "bark" and enhance its
resources, support, and means to deliver more value to pet bloggers and
micro-bloggers across the web.
BlogPaws Co-founder Tom Collins adds, "When we explained
that our core value at BlogPaws has always been to ask, 'What's in it for our
members?' and the Pet360 Media team embraced that ideal, we knew we'd found a
family that would benefit everyone in both communities."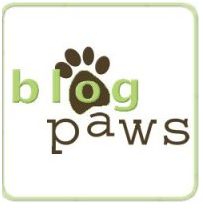 Pet360 Media is dedicated to helping its digital partners
connect with pet parents across the country and provide both education and
support. Tapping into the success of the active BlogPaws community enables
Pet360 Media to reach an even greater percentage of the 72.9 million pet parent
households in the United States.  
"The BlogPaws team has built a community of incredibly
passionate pet parents and advocates," states Brock Weatherup, Pet360 CEO. "In
the months and years ahead, we will be focused on creating valuable opportunities
for pet bloggers to expand their influence and monetize their sites."
The BlogPaws Conference is a pet-friendly event that made
its mark in Ohio, Colorado, Virginia, and Utah. The 5th BlogPaws
Conference will take place May 16-18, 2013 in Tyson's Corner, Virginia. All pet
enthusiasts are welcome! http://blogpaws2013.eventbrite.com.
About BlogPaws
Founded in
2009 by three dedicated pet lovers and bloggers, BlogPaws helps pet bloggers
and enthusiasts connect digitally, build their online presence, enhance their
social networks and support animals and shelters/rescues across the world.
BlogPaws works year-round to connect bloggers and micro-bloggers to the brands
they buy every day. The BlogPaws community site welcomes pet bloggers, pet
enthusiasts, pet people on Twitter and Facebook and brands eager to tap into a
vibrant, vocal community of serious writers, bloggers, and micro-bloggers. For
more information, connect with BlogPaws at https://www.blogpaws.com,
on Facebook at http://www.facebook.com/BlogPaws,
and on Twitter @BlogPaws.
About
Pet360 Media
Pet360 Media is the leading digital media network for advertisers, publishers and
bloggers looking to target pet parent households, expand their reach and
maximize their revenue. The network is comprised of the leading online
resources for pet parents and delivers high value media solutions across both
third party and O&O sites, including www.Pet360.com, www.petMD.com and www.PetFoodDirect.com. Visitors
to these sites, mobile apps, and blogs are passionate, engaged pet parents who
want the best for their pets and trust Pet360 to provide the content and
products they need. For more information, visit www.Pet360Media.com or send an email to media@pet360.com.
Media
BlogPaws Media Contact: Carol Bryant, 570-540-3341, carol@blogpaws.com
Pet360 Media Contact: Kelly Lange at 610-234-4114, klange@pet360.com