Guest post by Blog Manager, Robbi Hess
As the New Year looms, let's get your year of blog success off to a fantastic start, shall we? You love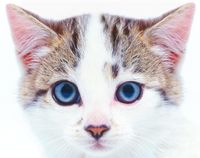 pets — yours and others — you have something to say, you're a good writer (and yes, you need to be a good writer or have access to a good editor) and feel you're ready to say it on the Internet, right? 
Here are five questions to ask yourself to see if you and your love of pets will be a good fit for blogging: 
The biggest question you need to answer is, do you like writing? If putting pen to paper (virtual or otherwise) something you enjoy, then blogging may be for you. If, however, the idea of having to sit down and write on a semi-regular basis gives you a headache, you may need to find another platform to build your pet-centric platform. Consider Twitter rather than a blog and you can micro-blog your way to success. 
Do you have something to say? Wanting to blog and enjoying writing is one thing, having something to actually say is something else entirely. What do you want to say? Will you blog from the POV of your pet? Do you have an area of expertise or a product you want to talk about? Will you write about animal rescue? Humor? Slice of life? 
Do you have the discipline to follow through? If the idea of "having" to find time to write is going to turn you off from blogging, then it's best to not start. You won't have a boss standing behind you waiting for you to finish. You will be your own boss and to succeed you need to be disciplined. 
Do you enjoy reading? To be a good writer you need to be a good and avid reader. You will want to keep up on trends. 
How social are you? Your blog won't thrive in a vacuum. You will want to spread the word through your social media platforms. You will also want to interact on other blogs, comment, ask for comments, etc. 
Answer these questions and you will be on your way to kicking off your new blogging "career" in the new year!