Post by Blog Manager Robbi Hess 
When you decided to become a pet blogger did you sit down and write down the reasons? Did you just jump into blogging without much thought as to the direction you'd take or what you'd write about? Did you understand what your passions were as they related to being a pet blogger? Did you ever imagine your pet blogging would become a business?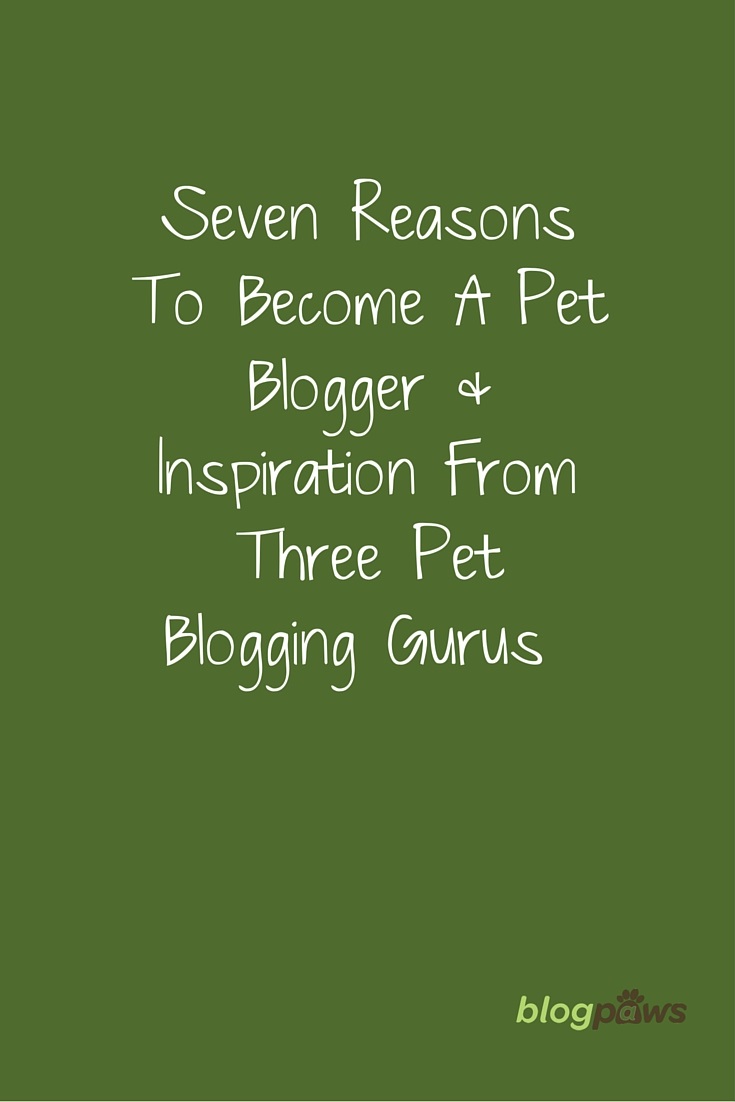 Here are reasons to become a pet blogger, in no particular order:
Education. You will educate yourself every time you write a post and the information you share will likely be educational in some way to your readers.
Share your passion. Whether you are passionate about a particular breed or species or about time management or about the best ways to do (fill in the blank) on the Internet. You can share that passion with your readers.
There's a chance you might make money!
You can inspire others to follow in your footsteps and pursue their passion for pets and/or blogging
A blog is your platform to share your, and your pet's story and about what makes you unique
You can become a more-focused thinker and planner and will likely be more focused in your time and task management.
Your blog could be a jumping off point for other entrepreneurial endeavors
Here are some blogging gurus that:
You should know
You can take inspiration from
Share what their reasons were for becoming bloggers
Caren Osrin Gittleman of Cat Chat With Caren And Cody & Dakota's Den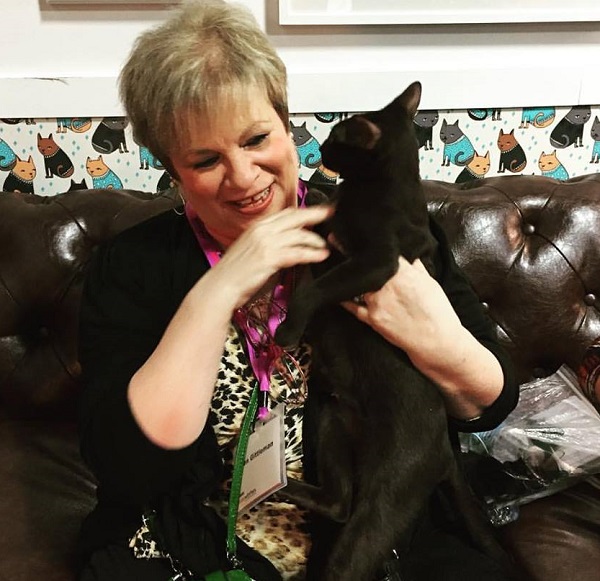 I became a pet blogger to save my sanity after having been without a job for the first time in my adult life. I lost my job due to downsizing in 2007…I was severely depressed. Then, in late summer
2009 I saw the movie "Julie and Julia" and said "I can do that!"
I went to a citizen journalist meeting for my local newspaper, they wanted me to be a citizen journalist but I knew I was not cut out for that. I had found out they were just beginning to feature blogs on their website and I asked if I could do that instead. They told me to submit ideas. Cat Chat was submitted with two other ideas. They loved them!
I started (at that time it was called Cat Chat, and now it is Cat Chat With Caren and Cody…I also have Dakota's Den but that one didn't start til 2011, Cat Chat began fall of 2009 as BlogPaws did). I would have been completely LOST without BlogPaws.
Blogging helped restore my sense of self-worth…it gave me a purpose and evolved into so much more than I ever thought it would. My first paying gig was that Spring (from the same newspaper….they still pay me a a small monthly fee).
From the people I have met to the opportunities I have been blessed with. None of it ever would have happened had I never found BlogPaws.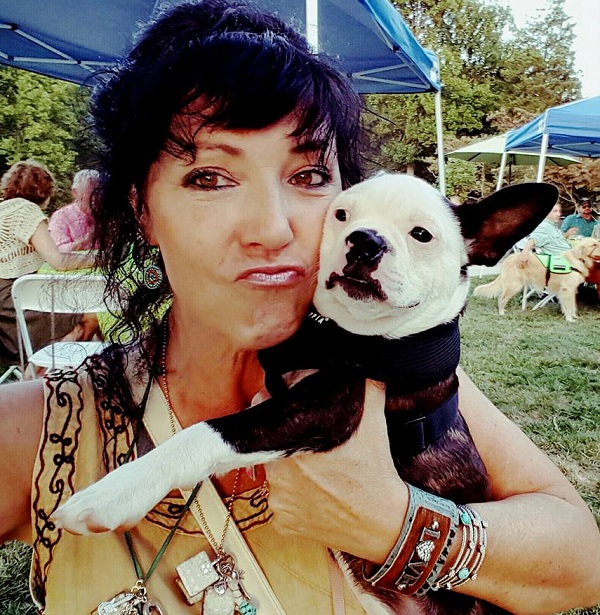 Christina Lee of Deaf Dogs Rock
When I adopted my first deaf puppy, Nitro, in 2010 I knew nothing about training a deaf puppy and there wasn't much information out there on the Internet which was frustrating. I decided to take action and I signed up for dog training classes (everything from puppy class, obedience class, agility class and even a tricks class).
Even though I was very uncomfortable writing, I decided it was important to start a blog and share with the world how wonderful living with deaf dogs can be especially with a consistent training commitment to build a deaf dog's training foundation.
Eight months after I adopted my deaf dog, Nitro, we launched our blog Deaf Dogs Rock.
We write about some of our challenges, training tips, and we list and network deaf dogs available for adoption all over the country. It's not just about blogging it is about connecting with other deaf dog families and helping them so they can enjoy living with their deaf dogs as much as I enjoy living with my three deaf dogs Nitro, Bud and Bowie.
Amanda Yantos of Dog Mom Days
I became a pet blogger so I could share my life journey with Wynston. He inspired me to spread the word about how amazing rescue dogs can be! To take it even further, Wynston was my inspiration to pursue my dreams, and now I've made a career out of blogging over at Dog Mom Days.
I never imagined that I could live the life of a pet blogger and stay at home dog mom, but now I do, and I'm living the dream!
What reasons could you add to this list of why you became a pet blogger or why you want to become a pet blogger? Let us know in the comments!