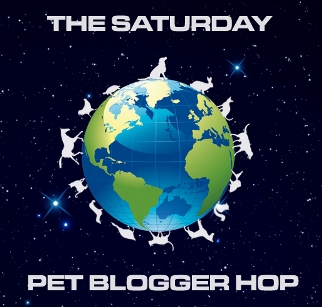 The Pet Bloggers Blog Hop Presents:
Meet the Rescues
Join us at 9pm Friday May 17th to hear all of the rescue groups' stories, learn how they
help animals in their communities, and find out how you as a Blogger and Social Media
Enthusiast can help spread the word about the amazing work they do for those we are
most passionate about.

Are you a rescue and would like to speak?
Email Felissa@BlogPaws.com to sign up!
Are you a Rescue / Shelter / or other Not for Profit looking to speak with Bloggers about
how they can help you share your message? Then sign up to be a speaker during this
Meet the Rescues event sponsored by The Pet Bloggers Blog Hop.
We know that the BlogPaws conference can be overwhelming – with so much to do and
learn, you sometimes don't get to talk to the Bloggers about your organization in the way
you had planned. This event is for you to have a chance to meet with a captive group of
Bloggers who are there to learn about YOU!
What you need to do:
Create a 5 minute presentation about the work that you do for animals. Bring flyers or
other handouts that tell bloggers about your organization and how they can contact you.
Get ready to meet Bloggers and share your mission.
How it will work:
All organizations that sign up to speak will be given 5 minutes each to present their
organization to the Bloggers. After all the Organizations speak they will each be given a
chance to sit with small groups of Bloggers to have conversations with them about their
organization.
Rescues are free to stay and chat with the Bloggers for as long as they want to and move
from group to group or they may even pick out some Bloggers they would like to meet
ahead of time and have them come and meet after the presentations.
We encourage all Rescue Organizations to stay through everyone's presentation. You
never know who might say something that will help your organization grow or be the
perfect partner for home visits or transport.

What is the Pet Bloggers Blog Hop?

The Pet Bloggers Blog Hop was created by Felissa Elfenbein of
http://twolittlecavaliers.com after the very first BlogPaws Conference in April 2010 as
a way to bring together pet bloggers throughout the year.
Felissa contacted two Bloggers she met while at the conference – Neil Brogan of Life with
Dogs and Salina Gannon of Confessions of the Plume to help her co-host the very first
Blog Hop for Pet Bloggers.
The Pet Bloggers Blog Hop goes live every Friday night at Midnight Eastern Time and
remains open until Monday so that those who are busy during the weekend can still drop
their link in the Linky List, add it to their Blog Post, and then check in with old friends,
make new ones, and learn about things going on within the Pet Blogging Community.