BlogPaws is proud to give back and support rescues and shelters in the host city of our yearly conferences. This year, BlogPaws will be donating on behalf of our Nose to Nose award winners to two groups, the first being Lucky Dog Animal Rescue.
Lucky Dog Animal Rescue was founded in May, 2009 and has rescued more than 5,000 animals since that time. They are a volunteer-run non profit with no facility or physical location. They are also 100 percent foster home
based, and their fosters are spread throughout DC, MD and VA. Lucky Dog
has hundreds of volunteers who play a large variety of roles in order to find
their dogs and cats homes, ranging from those who spend one hour a month doing home visits to those who foster around the clock until their foster dog or cat gets adopted.
Get to know Lucky Dog Animal Rescue in advance of the BlogPaws Conference, as we have an exclusive interview with their Founder and Executive Director, Mirah A. Horowitz.
In addition, one lucky BlogPaws attendee will have a donation made to their
favorite rescue, so if you have not registered for the BlogPaws Conference, now is the time: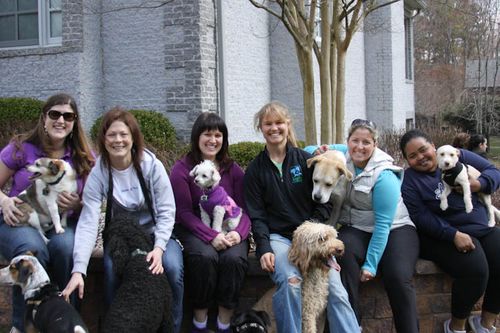 BlogPaws: Hi Mirah and thanks for granting us this interview. How did you get involved with Lucky Dog Animal Rescue and why?
Mirah Horowitz: I founded lucky dog with a core of about 30 volunteers. We came together because we believed we could find wonderful forever homes for dogs and cats living in high kill rural shelters.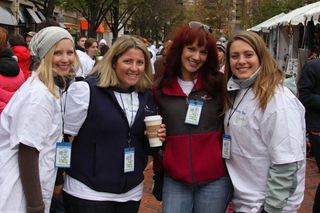 BlogPaws: What
areas does Lucky Dog Animal Rescue service?
Mirah:
Our adopters come primarily from MD, DC and VA, but we have had adopters in
NY… and even Ohio! As long as we can get a home visit done, we can make
the adoption happen! Our dogs, of course, have moved across the states
once they became part of their forever families. One dog, Whiskey Sam,
lives in Alaska now!
BlogPaws: Tell us a bit about the success stories.
Mirah: While it is
extremely gratifying to save the lives of homeless dogs and cats, it is even
more rewarding to learn about the incredible impact that these animals have on
the lives of their adopters. In one recent adoption, we had a family with
an adopted their daughter. They happened to adopt a dog on the
anniversary of their daughter's adoption, and that night, the mother overheard
her daughter telling her new dog that "it's ok to be adopted because it
means you will always be loved."
I also have a particular soft spot for those
dogs that have had extraordinarily difficult lives. Dogs that are so
scared of people, they cower when you pet them. We have worked with some
truly terrified dogs, and although it takes months and months of work, we are
able to rehabilitate them. One such rescue dog, Charlie, was my foster
for many, many months. When I got him he was severely emaciated and hid
under my table anytime I tried to approach him. Three years later, he is
still in his forever home, with the confidence to go up to strangers in the dog
park for a pet. Watching that kind of transformation and building that
trust is incredibly rewarding!
BlogPaws:
How can folks get involved to help and learn more?
Mirah: We always need
volunteers! Without them, we will cease to exist. And, because we
exist solely on adoption fees and donations, we always welcome donations!
You can learn more on our website: www.luckydoganimalrescue.org OR follow us on
facebook: www.facebook.com/luckydoganimalrescue OR on twitter: www.twitter.com/dcluckydog
BlogPaws:
We look forward to seeing you at BlogPaws and presenting you with a donation on
behalf of BlogPaws the 2013 Nose-to-Nose award winners.
Stop
by and meet Lucky Dog Animal Rescue at BlogPaws!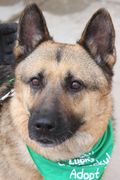 Ready to take your
blog to the next level or learn how to get started? BlogPaws 2013 Registration
is in full swing. Join us May 16-18 in Tyson's Corner, Virginia. BlogPaws is a
pet-friendly 3-day life changing conference! Register
for BlogPaws 2013 here. P.S. You will have access to a variety of
"tracks," including 101 for Beginners, 201 for Intermediate level, and even a
Pro Level for seasoned bloggers who want to take their blogging and goals to
the next level. An exclusive 4th track will cover a variety of
topics from Law to Lifestyle to Be the Change for Animals.