One thing that our conference attendees love about a BlogPaws conference is the chance to bring their pets! If you're a pet owner,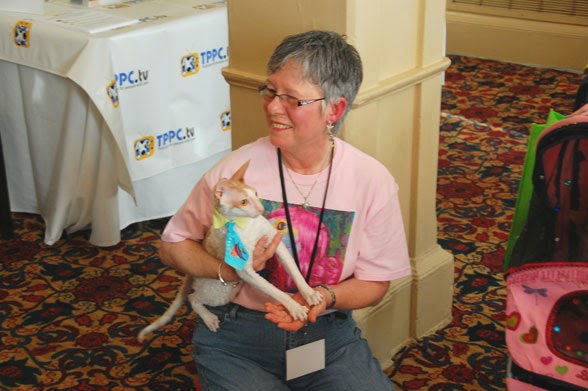 you know that being able to show off your pride and joy — no matter how many, or what breed, or species you have — is a boon!
BlogPaws Ambassador Teri Thorsteinson shared a photo montage on a recent blog post of what she saw and experienced at the BlogPaws 2010 Conference that was held in Ohio.
If you're planning to attend the BlogPaws 2015 Conference make sure you have your camera at the ready because there are myriad opportunities to take photos and to be in photos that are being taken!
Do you have any photos from past conferences that you'd like to share?