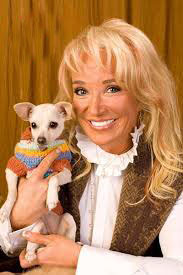 (Animal Radio®, Los Angeles, CA) Country artist Tanya Tucker, actor John O'Hurley (Seinfeld, Dancing with The Stars) and Cat-guru Jackson Galaxy (Animal Planet's My Cat From Hell) guest this weekend on America's most-listened-to pet talk, Animal Radio®.
He's the host of NBC's National Dog Show and best remembered as J. Peterman on the hit series Seinfeld. John O'Hurley is back for the fourteenth consecutive year in a row to guest on the nationally syndicated Animal Radio® show along with Country music legend Tanya Tucker. They're both crazy about their animals, just like most Animal Radio® listeners. From Animal Planet's My Cat From Hell, the country's foremost expert on feline behavior, Jackson Galaxy, caps off Animal Radio's Annual Thanksgiving Special.
"This is an amazing pet-lover trifecta. I never had any idea just how much companion animals have been a part of Tanya Tucker's life." says Animal Radio® host Hal Abrams, "All three guests-hosts will entertain and make you laugh!"
The yearly holiday celeb-fest began 14-years ago and has seen over 300 pet-friendly guest hosts. "There is no better holiday than Thanksgiving to celebrate the
connection with our pets," says Abrams.
Catch this special nationwide broadcast Saturday and Sunday November 21st and 22nd on any of Animal Radio's 131 AM/FM affiliate stations on the USA Radio Network, including flagship KOST 103.5 Los Angeles or eight digital properties including the Animal Radio® Smartphone App for iPhone/Android and iHeartRadio. Visit AnimalRadio.com for airtimes, stations and listening options.
(Submitted material)