It's a frightening statistic, but puppy mills bring in more than $55 billion annually on the sale of puppies that are bred in inhumane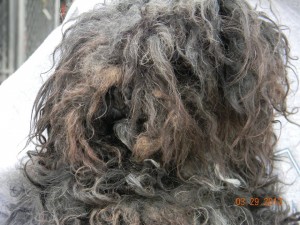 conditions. The parents of these puppies suffer and many of the puppies themselves deal with life long injuries and illnesses.
The American Pet Products Association has joined forces with the Pet Industry Joint Advisory Council to put an end to these puppy mills and to prosecute those who operate them.
You can read the entire story here and learn more about a peaceful protest that is being planned for August 24.
Please urge your friends and family to adopt — even if they have their hearts set on a purebreed dog there are rescues for most all breeds. Check them out. Don't shop pet stores.