The blogosphere is filled with websites that cover every topic you can imagine. I would argue, though, that none of the niche markets out there are as rewarding as writing about pets.
Whether you want to start a pet blog to support a shelter or rescue, or if your hope is to share stories about the furballs at your feet, you've come to the right place! As you prepare to launch, here are three things you need to know to start a pet blog: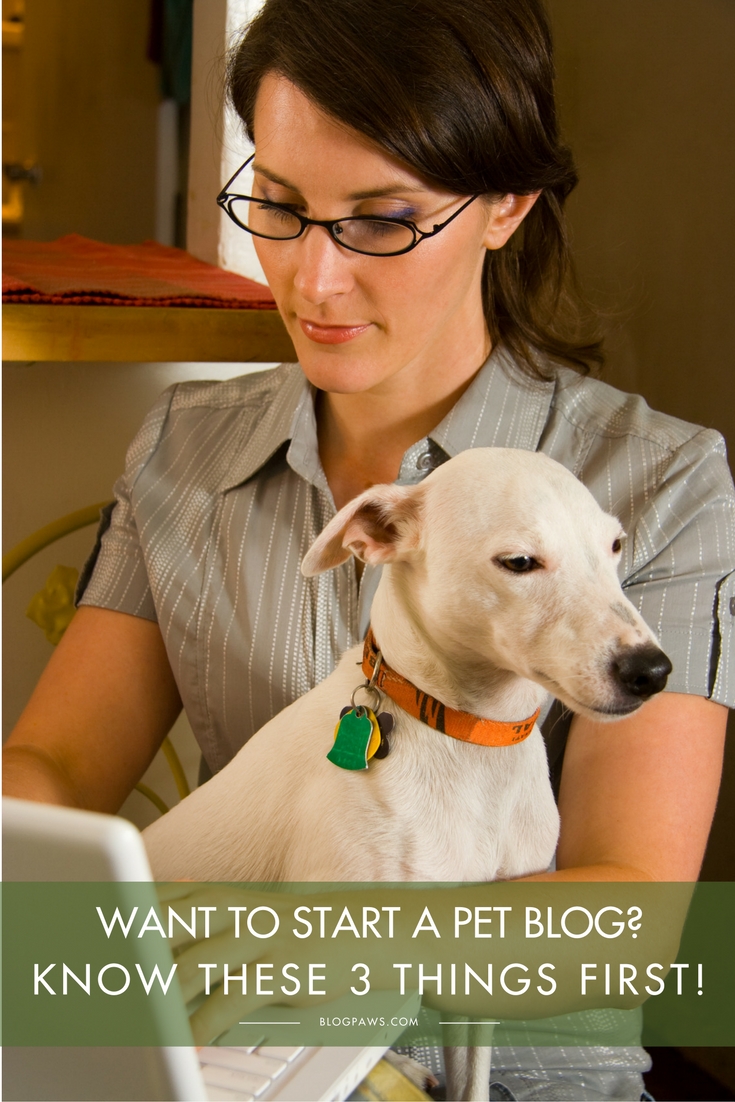 Even though you're writing about animals, you're writing for people.
Even if you write from your pet's perspective, your readers are still people. As you create your content and share it across social, keep those readers in mind. In the beginning, focus on the writing (or the photography, if that's your thing) instead of the myriad blogging tips and tricks. Your audience will grow if you write authentically and with your (human) readers in mind.
Pet blogging isn't a get-rich-quick endeavor. Not everyone starts a blog to earn an income, but it is a driving force for many bloggers. If you fall in that camp, know that pet blogging won't make you rich overnight. In fact, blogging in general is a long game that takes consistency in creating fresh, new content; connecting with and supporting other bloggers; building a loyal, engaged audience; and developing your brand, style, and voice. And all of that is before your first paid campaign! Be patient and work hard.
The pet blogging community will support you along the way. In the BlogPaws community, discussions on Twitter, and boost groups on Facebook, pet bloggers love to lend a helping hand. No question is too big or too small. Get involved with your fellow pet bloggers as you grow your blog and support each other's progress. Our community is enthusiastic, kind, and passionate–a pretty amazing combo! The best place to start is by joining the community, then head on over to Facebook and find the community-members-only boost group!
There you have it: the three things you need to know to start a pet blog! Now it's time to get down to the work of creating and launching your site!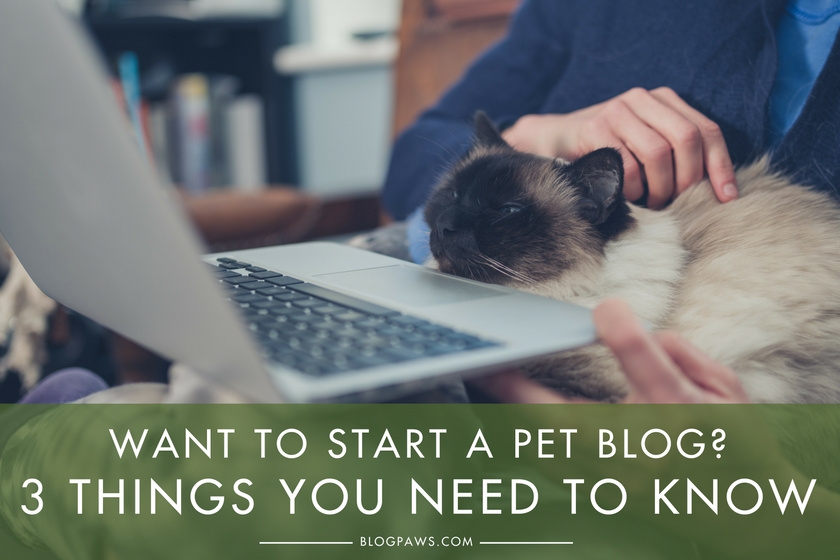 We're here for you if you have any questions. Please leave 'em in the comments below. And, veterans, what would you add to the list above? What do you think someone needs to know to start a pet blog?
Maggie Marton serves as the BlogPaws senior editor. When not hiking with her two pit mixes, Emmett and Cooper, or playing with Newt the Cat, Maggie writes about them (and the pet industry) at ohmydogblog.com and maggiemarton.com. 
Images: Lolostock/Shutterstock.com and Bill Lawson/Shutterstock.com