When I taught college English, I had versions of this conversation with many students every semester:
Student: "Ugh, I don't want to take this class. I'm a terrible writer!"
Me: "Terrible? May I please see what you've written?"
Student: "Well, I haven't written anything…"
I'd draw a parallel for them: I'm a terrible mechanic! Of course, I've never fixed a car. In fact, I've never read a car manual, watched a YouTube video, taken a class on car repair, or even observed someone else fixing a car. I'm not really a terrible mechanic. I just don't have any experience.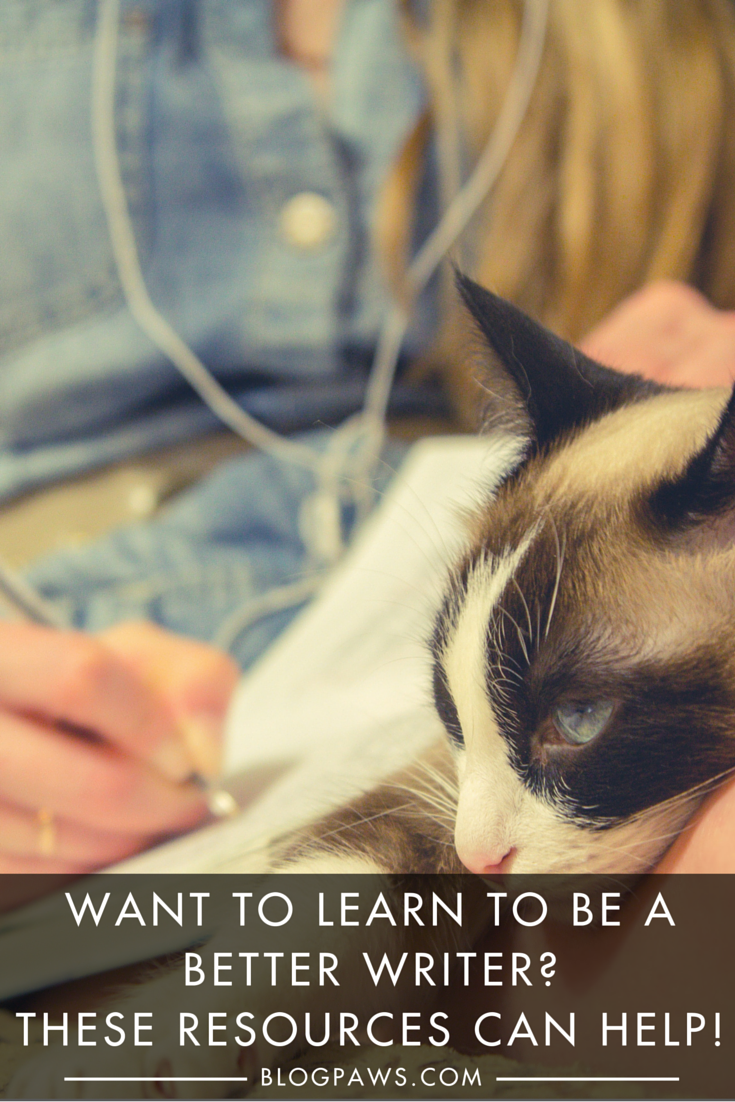 None of us are "terrible" writers. We may not have enough practice or experience–for example, I'm not so great with doing math in my head, but I never practice doing math in my head either. And, our strengths might lie elsewhere–you might be a natural photographer but struggle to put words on the page. But that doesn't make you a bad writer.
In fact, the myth that some are just "born" writers may hold true for passion but not necessarily for skill. Skill can be learned.
And if you're one who's not confident in your own writing abilities, here are a handful of resources to help you develop your skills:
Coursera.org: This website offers numerous college courses that anyone can take (many are free), including an array in creative writing and essay writing. There's even a grammar and punctuation course if you want to get back to the basics.
Grammar Girl: Answers to every grammar question you can dream up with clear examples and Grammar Girl's sense of humor. This is the go-to site for any grammar, punctuation, or sentence query you can imagine!
Writing Books: Go offline and pick up a book. Yvonne DiVita, BlogPaws co-founder, compiled her list of 10 business and writing books for the serious pet blogger. Dust off that library card and check one out.
Your public library: While you're checking out one of the books mentioned above, check the bulletin board at your public library. If it's been a while since you've been to the library, you might be surprised. In addition to family-friendly activities, most libraries having writers' groups that meet–usually for free–to read and critique each other's work. Some are thematic groups (poetry or women, for instance) but all are welcoming.
Blog posts: I'm going to toot our horn! If you search for "writing tips" or "grammar tips" in the BlogPaws search box, you'll find lots of useful posts, like The Art of Writing a Blog Post, or this post on writing well. Or, if you have specific writing questions, check Google for related blogs. You'll discover gems, like this: Writing Rules! Advise From The Times on Writing Well.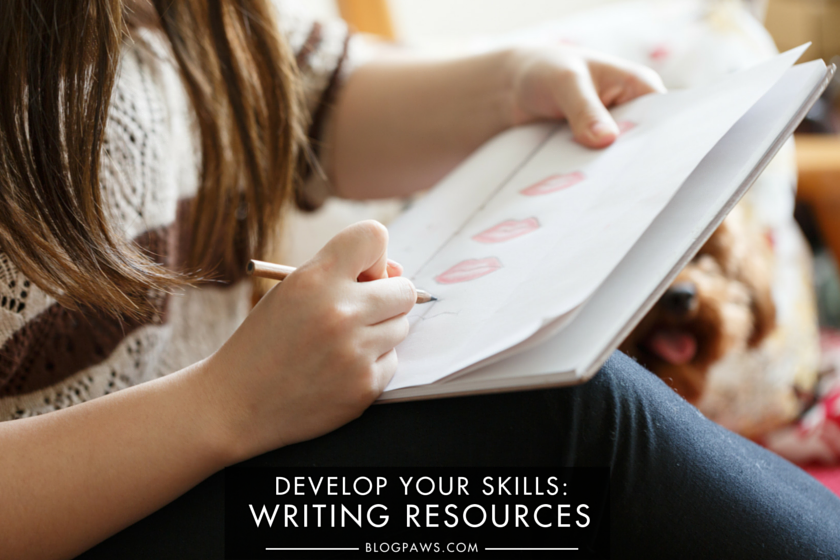 No one is naturally a "bad" writer. Writing is a muscle you can develop, and hopefully these resources help! Blogging requires numerous skills; writing is just one.
What writing resources do you use? Or what skills among the blogging skill set do you need to work on? 
Maggie Marton serves as the BlogPaws senior editor. When not hiking with her two pit mixes, Emmett and Cooper, or playing with Newt the Cat, Maggie writes about them (and the pet industry) at ohmydogblog.com and maggiemarton.com.