One date and two species: October 29th are celebrated as National Cat Day and National Pit Bull Awareness Day in the pet space. This edition of the Wordless Wednesday blog hop is dedicated both cats and dogs.
National Cat Day was founded to help the public recognize the number of cats that need to be rescued. National Pit Bull Awareness Day shines the spotlight on the misconceptions of the Pit Bull dogs. Here's a great post from The Sarcastic Dog about pit bull education.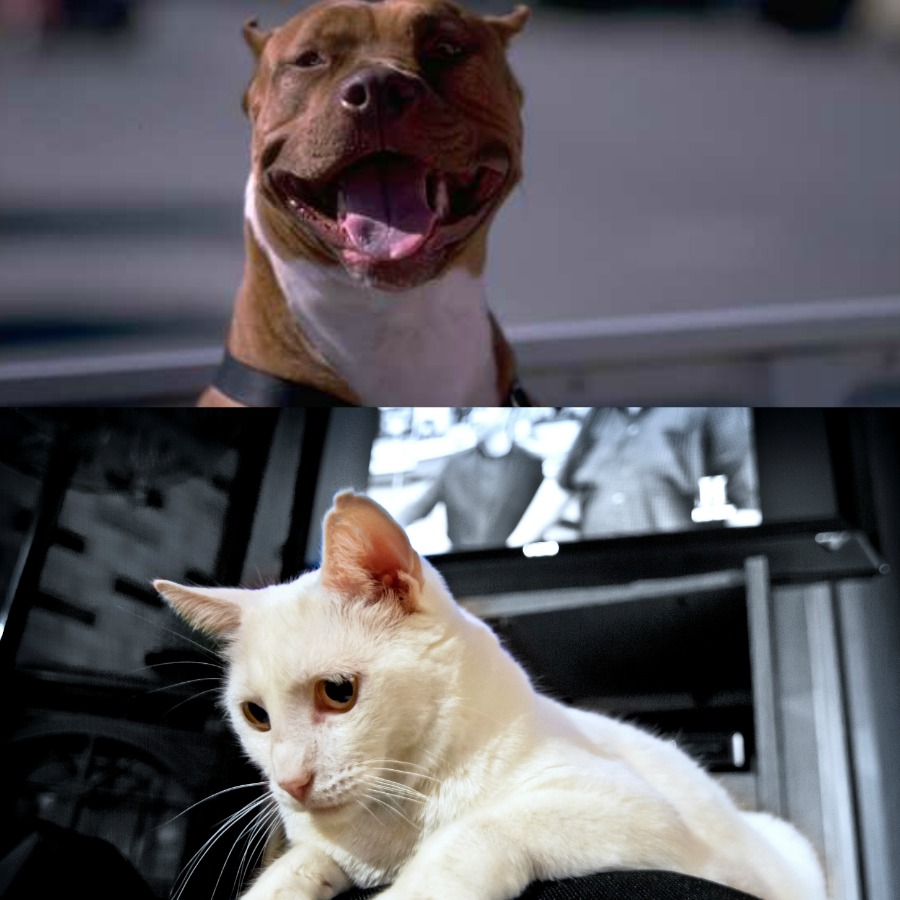 BlogPaws offers year-round interaction, activity, community and more to learn, earn, and connect. Plus we have the weekly tradition of the Wordless Wednesday BlogPaws Blog Hop! Visit and leave comments on other blogs to make some new buddies and maybe some new followers. You can add the BlogPaws Blog Hop button to your post and/or to your blog sidebar, either by cutting and pasting the image or using the HTML code below. Need help? Here it is:
How to Join a Blog Hop – BlogPaws Tutorial Video: Step by step help to get you started:
.
You can add the BlogPaws Blog Hop button to your post and/or to your blog sidebar, by cutting and pasting the image below. Need more help? Here it is: How to Join a Blog Hop – BlogPaws Tutorial