A fire destroyed The Stop The Overpopulation of Pets (STOP) cat shelter in Mansfield, OH on January 24 leaving the shelter in critical need of financial help.
Three cats perished in the blaze, seven are unaccounted for, but firefighters and rescuers managed to save 37 of the cats at the shelter. Some of the cats that were rescued suffered smoke inhalation and all of the surviving cats were placed under veterinary care.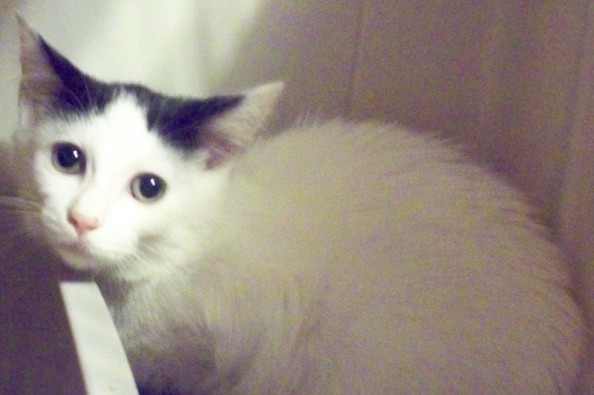 Fanny survived the shelter fire
Not only were the firefighters faced with the blaze and their attempts to rescue the cats, but the Mansfield area had been under a Level 3 snow emergency and wind chill warning the night of the fire and the days following, complicating rescue efforts.
Currently STOP needs financial resources to cover veterinary costs for the injured cats, equipment and medication to provide for the animals' ongoing care, and multiple other recovery expenses. A GoFundMe account has been established to provide support to the shelter and its efforts to care for the remaining animals.
STOP is a nonprofit animal rescue organization, serving the Mansfield area for more than 25 years. The group rescues and rehabilitates cats and facilitates their adoption. They has also offered a low cost spay neuter clinic for the community; the clinic was also damaged by the fire.
Fanny, the cat pictured, is one of the survivors. Prior to the fire, Fanny had been rescued after she'd lost a leg to a fan belt in a car. She'd recovered from surgery and was ready for adoption. Shelter operator Diana Nolen was quoted as saying, "She (Fanny) recovered well from the surgery, and was ready for adoption. We hope that she and her fellow feline friends recover well from this tragedy and will soon be ready to go to forever homes."
You can read more about the fire in the Mansfield News Journal or Channel 3 Cleveland.
STOP is seeking help to get back on its feet and is seeking donations for the cats in their care. To support the fundraising efforts for this organization that, during its 25 years, has placed more than 1,000 cats into forever homes go to GoFundMe.