Only Natural Pet is excited to team up with the Pet Sustainability Coalition again this year to help make the 2018 BlogPaws Conference a Zero Waste event!
In conjunction with the Pet Sustainability Coalition, Only Natural Pet is committed to achieving as close to a "zero waste" event as possible, reducing the environmental impact of the conference by diverting waste from the landfill.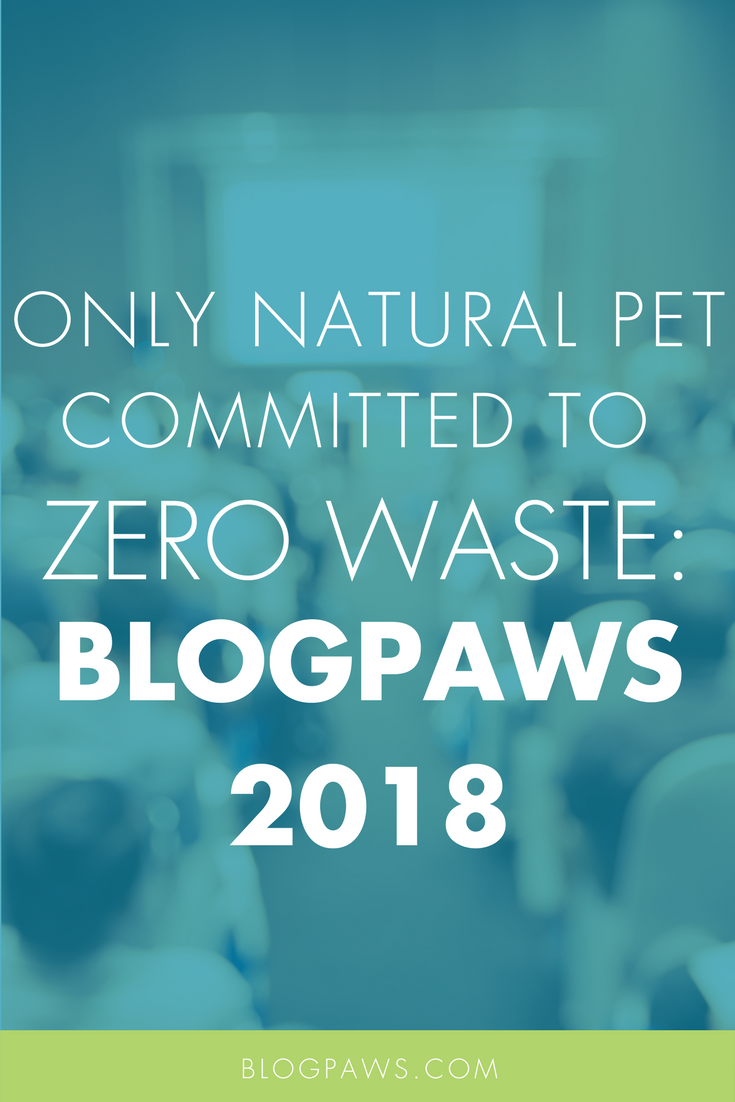 The 2017 BlogPaws Conference surpassed goals with a 96 percent diversion rate. The event recycled over one ton of materials, saving approximately 390 kilowatts of energy and 46 gallons of oil. In addition to diverting waste, this year Only Natural Pet will focus on educating participants about taking zero-waste practices home to their local communities.
Follow Only Natural Pet's Zero Waste efforts at the 2018 BlogPaws conference on Instagram at @onlynaturalpet.
The Pet Sustainability Coalition strives to be the leading organization for sustainable advancement in the pet industry. They promote creative collaboration throughout the pet industry that prioritizes business minded solutions for sincere environmental improvement.
Given our passion for the health and welfare of pets everywhere, BlogPaws is committed to educating our influencers and helping them leverage their influence to encourage pet parents to adopt a 'zero-waste' mindset. We are honored to work with Only Natural Pet and the Pet Sustainability Coalition to get the conversation started and to take the first steps towards making our conference as close to zero waste as possible.
To learn more about how we've done in the past, to check out a timeline of our goals, and to read related blog posts, check out our roundup of the Zero-Waste Initiative.
To learn more about BlogPaws and the upcoming conference, check out the Essential BlogPaws 2018 Conference post. And connect in person at the BlogPaws 2018 Conference. Registration is still open and tickets are selling fast!
Image: CHAINFOTO24/Shutterstock.com