With the influx of video, now's the time to start thinking about your on-camera presentation.
What does that entail?
Content–what you'll talk about–is important. Tone, authenticity, word choice, voice: Those are all skills you, as a blogger, have developed in your written work. Those same skills carry over into creating video content.
But, beyond that, what do you need to know to thrive in the fast-growing world of online video? How do you tell a story? And how does it differ from what you write on your blog?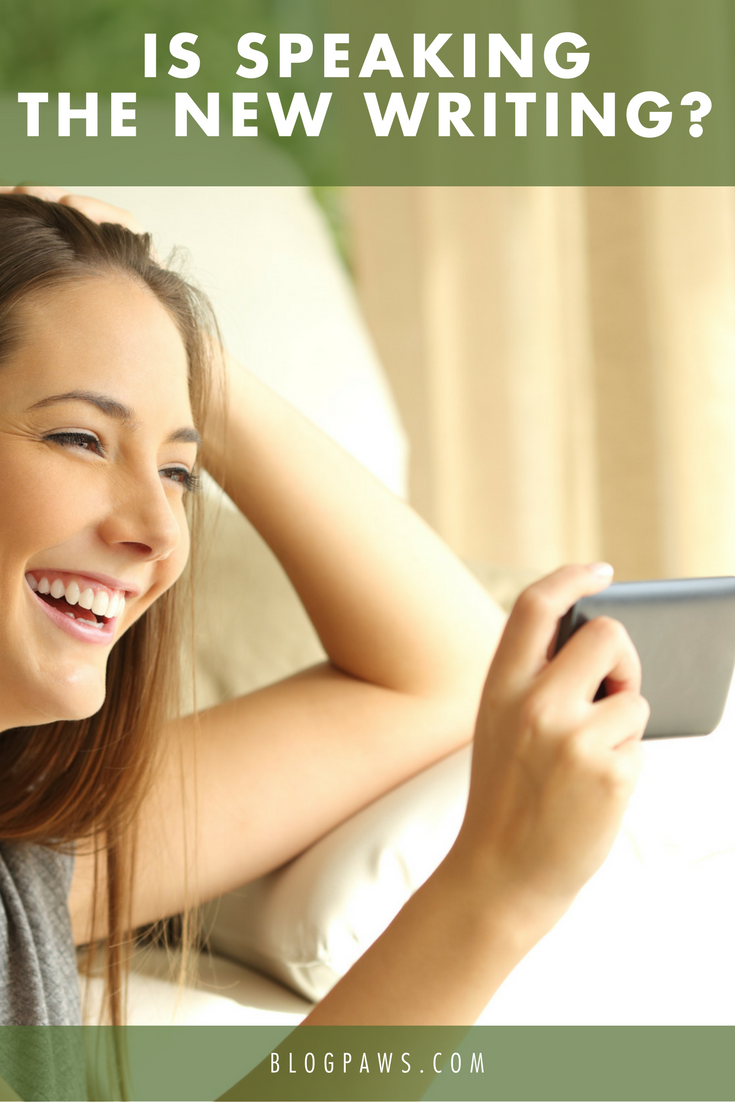 BlogPaws COE Chloe DiVita explains in this short video in which she suggests that speaking is the new writing:

To learn more about video, check out these recent resources:
And consider joining the 2016 Social Media Holiday Challenge in the Social Learning Community. It's a self-paced, interactive course. Last week's topic? Video, of course!
Finally, as Chloe says, "Try it, and then do it."
What do you think: Is speaking the new writing? Have you tried video on your blog or social channels? How has it worked for you and for your audience? 
Image: Antonio Guillem/Shutterstock.com