Everything old is new again, and this is certainly the case when updating older blog posts. New readers find your blog on a regular basis and sometimes, even your loyal followers miss a post or two. You can actually gain more blog traffic with content you have already written. It isn't a difficult process, and it is something you can do right now by committing to update at least one older blog post a week. If the payoff means more blog traffic, then the formula to make it happen is worth learning. Here's how to get it done: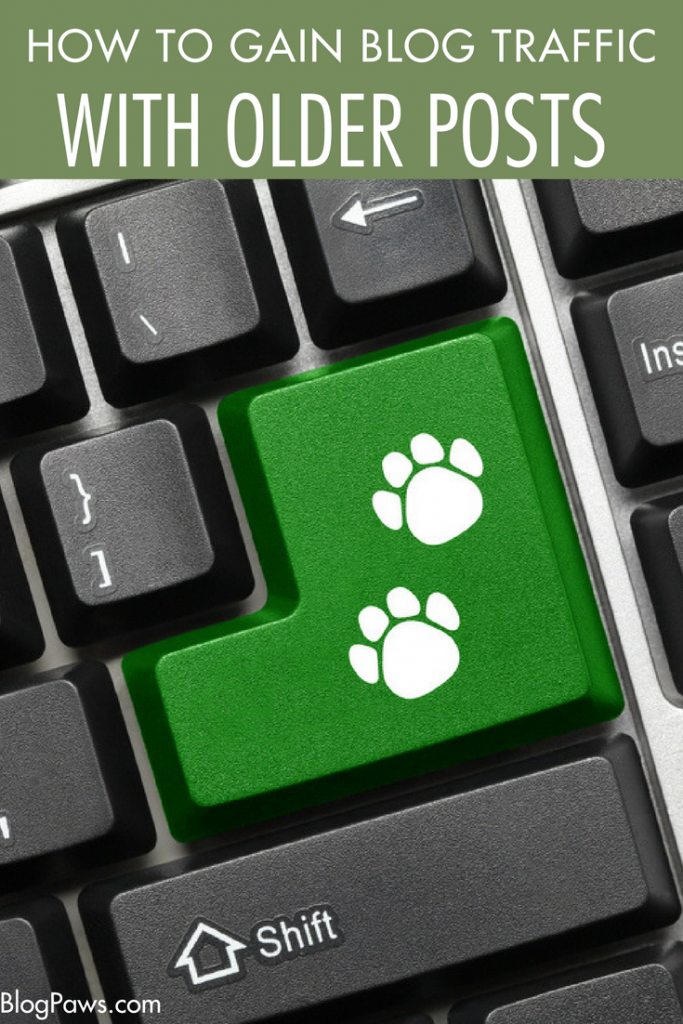 Check Your Google Analytics for Most Trafficked Posts
Why:  Google Analytics can be your best friend when it comes to what is working and what isn't. I use it regularly for my own blog and for monitoring posts and the social media platforms sending me that traffic. I adjust and update blog posts and create new content accordingly.
How To Do It: As luck would have it, BlogPaws has a compilation of how to use Google Analytics. Since the weather is cold in many places, a chilly weekend is the perfect time to dive in.
My Best Advice: Ignore what you don't need and focus on what you need most. I use the content and social media sections most often, but there is a whole host of information that is beneficial for bloggers.
Make the List: Identify the posts that are performing well and take a look back to posts from long ago. Perhaps it's time to update the post, re-write it, or give it a complete makeover while not losing the structure and content. Speaking of which…
Update the Post and Give it a Complete Housecleaning
How to Do It: Pick a post you want to update and make shiny new. Let's use "10 Tips for Chihuahua Parents" as an example. Comb through the post on the front and back end and make a checklist including:
Images to Update and What Types of Images
Any backlinks to add or remove
Inclusion of NOFOLLOW code
Any affiliate link updates
Add LIKE THIS? Here's More type links to other related blog posts
Has the content changed and is there more current info?
Use something like Canva or PicMonkey and add images to your Tweets associated with the blog post. The images should be Twitter ready, and the beauty of Canva is this: The templates for each social media platform are there! PicMonkey and Canva both have mobile-ready apps and free versions.
Make the Most Pinnable Image Ever
Pictures say a thousand words, and if you are a blogger who works with brands: Pictures can make or break a post. BlogPaws' Director of Community Education, Aimee Beltran, shares this hot tip: She simply updated an older blog post that barely reached 100 views and was able to garner thousands of visitors to that blog post. How did she do it? She embedded the post with this image, re-promoted it, SEO optimized it, and watched the traffic roll in as one of her most popular posts to date: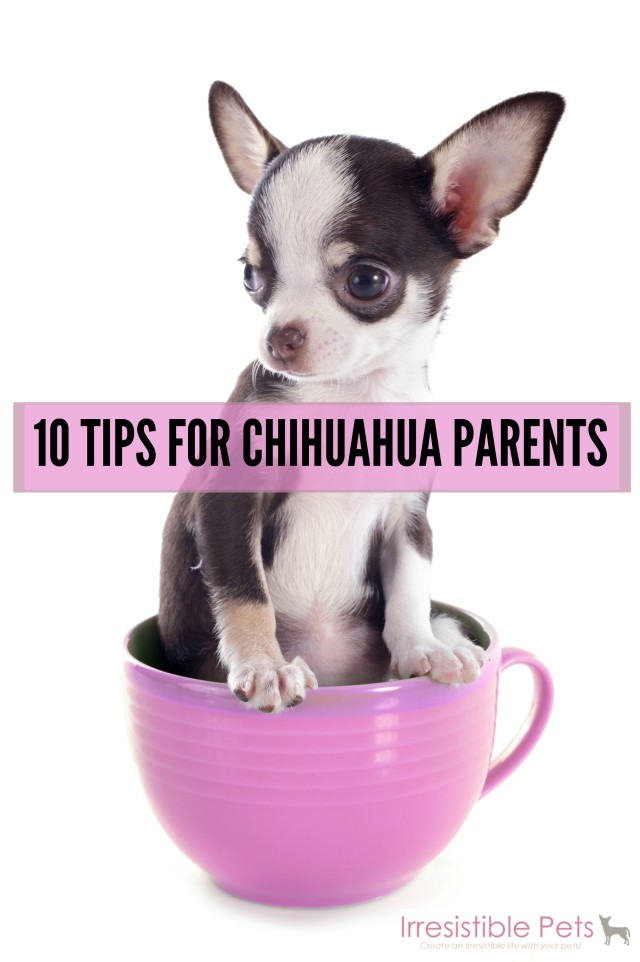 Note the clear image, call out, vertical landscape, unobtrusive watermark, and this is what took her post to a whole new level of traffic.
What Makes for Pinnable Image?
Here's how to use Pinterest for blog traffic.  Follow BlogPaws for influencer marketing, blogging, and social media strategy and tips along with pet care posts: http://pinterest.com/BlogPaws
Re-Promote and Update Across Social Media Platforms
So many pet influencers and bloggers mistakenly believe that promotion of a post stops not long after you hit publish. Never engage in the one and done mantra. There is a multitude of promotional means to get the word out about a blog post. If the content is evergreen (meaning timeless), then re-promotion is easy peasy.
My formula: Same post, different messaging, different visuals, and focus on the social media platform's intended audience.
We've blogged 25 ways to promote a blog post after publishing, and now here are some tips for repurposing blog posts long after you hit publish.
Space it Out and Be Purposeful in Doing So
Here's an example social media calendar to give you an idea as soon as you hit publish on that blog post:
Facebook: Right after publishing, with a properly sized image and a specific call out. Here's a recent post I put $10 behind on Facebook to boost it with tremendous success. Why? Because I targeted specific people, a certain audience, and included a properly sized image with an engaging headline.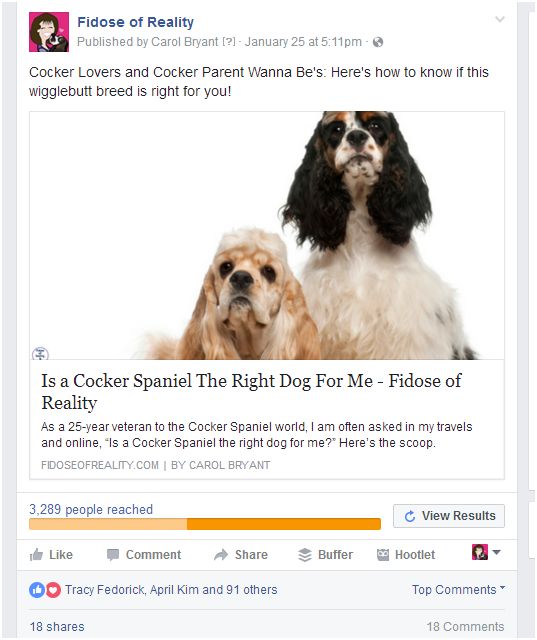 Pinterest: Same day, various boards, various pictures from the blog post that make sense to pin.
Instagram: The day before I post to tease the content or the day after to get Instagrammers: A high quality image is essential. You can even improve your Instagram strategy in one weekend.
Twitter: I re-tweet the tweet, especially for brands on campaigns. Re-read that: I re-tweet. Does a commercial air one time and never get aired again? Nope. So be thoughtful and use something like Buffer, Tweetdeck, or Hootsuite to time your tweets out.
Bonus tip: Be original in your social sharing: Which sounds better?
Cat Litter Review
Or
8 Reasons Your Cat Hates the Litter Box
Seriously, which of the above would you click on?
You do NOT need to be everywhere. You need to be where YOUR ideal reader is. Repeatedly. With a purpose. With a plan.
Finding new ways to recycle your existing content is a time-saving strategy that successful bloggers and influencer frequently use.
How often do you update older blog posts?
DON'T STOP NOW
If you liked this post, you'll swoon for these:
20 Ways to Promote Old Blog Posts
7 Tips for Writing a Successful Blog Post
13 Social Media Content Ideas That Sizzle
Carol Bryant is the Marketing and Social Media Manager for BlogPaws and runs her own blog, Fidose of Reality and its fundraising arm, Wigglebutt Warriors. When not busy playing with her Cocker Spaniel, Dexter, she stays far away from cooking. Her trademark is her mantra and is tattooed on her arm: My Heart Beats Dog.®
Images:  Artem Samokhvalov /Giulio_Fornasar/Shutterstock.com