Welcome to our weekly BlogPaws speaker series in preparation of the 2018 BlogPaws Conference in Kansas City, MO. Each week, we feature a different speaker so that you can get to know them and learn what their session is all about. Be sure to also tune into our weekly Facebook Live on Wednesdays at 4pm EST on the BlogPaws Facebook page. If you can't attend live, no worries! You can always catch the replay at any time on Facebook or right here on this post.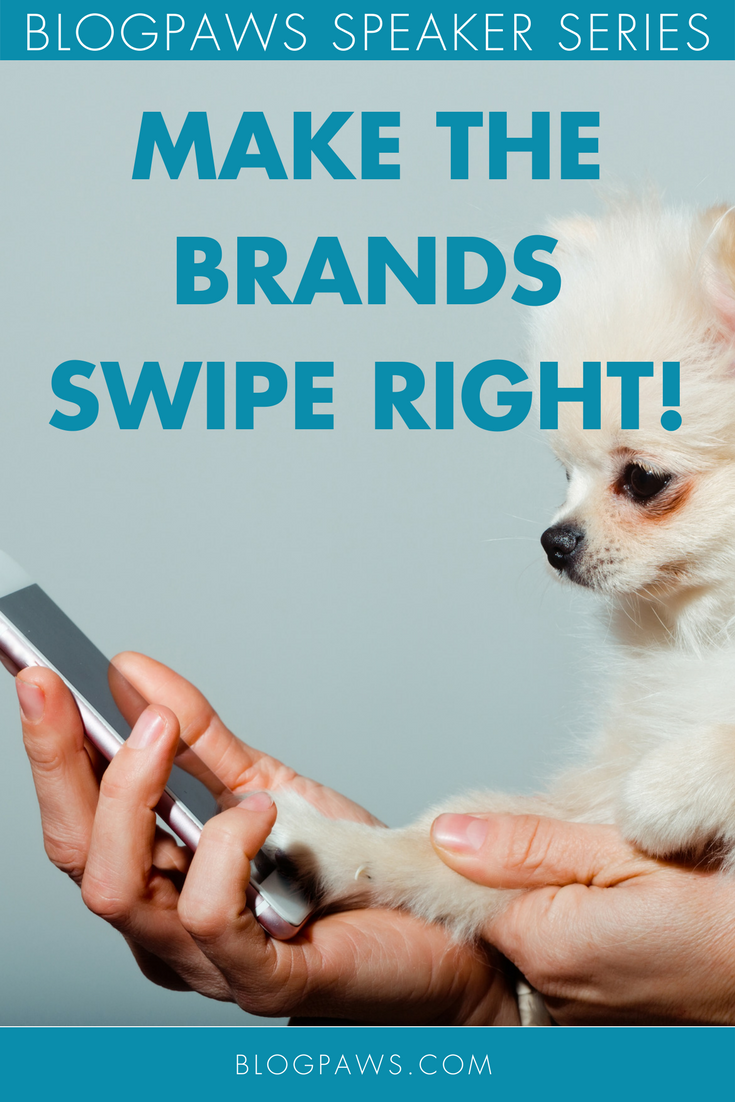 Say Hello to Jenny Guy from Mediavine
This week the spotlight is on BlogPaws speaker Jenny Guy from Mediavine. Jenny Guy is the Marketing Associate for Mediavine Publisher Network. She's well-versed in all forms of digital marketing, specializing in the growth of influencer marketing, affiliate programming, branding and creative copywriting. She's a native Okie who loves to read and watch Top Chef ad nauseum. She has an M.F.A. in Acting from the University of Arkansas and in her previous life, taught theater courses to college students and toured nationally in a children's musical.
Jenny's session, Making A Brand Swipe Right: Get The Relationship You Need With the Brands You Deserve, takes place on Thursday, April 19, at 2:30pm. You can sign up for her session on our interactive agenda.
Want to work with bigger brands with longer and more lucrative contracts? Get a step-by-step guide from an experienced brand representative and Mediavine Marketing Associate, Jenny Guy. We'll cover everything from site auditing from a brand's perspective to drafting the perfect pitch and everything in between. Plus, tips for once you've landed the deal. Takeaways include:
What brands are looking at when they visit a site.
Researching a brand.
Crafting a pitch.
Brand expectations and exceeding them.
Facebook Live: Watch the Replay Here!
In case you missed it, catch the Facebook Live interview here with Jenny Guy and Aimee Beltran.

Aimee Beltran is the Director of Community Education for BlogPaws. She also writes two blogs, Irresistible Icing and Irresistible Pets with her Chihuahua, Chuy. Aimee is passionate about her mission, "create an irresistible life you can't resist!" She loves anything with glitter, kayaking, and spending time at the beach.