Have you heard of #hactics? A combination of a tactic and a hack, a hactic is born. Using hactics with social media tips can benefit bloggers.
The word "hack" has become synonymous with a shortcut or a loophole that might not be obvious but will make life easier.
In social media, there are hacks and shortcuts, that if you follow them consistently, can help you grow your social media engagement and your blog traffic. Having a more engaged audience is key these days. Brands still want the numbers, but more importantly they want to see your influence.
You might have a million followers, but what good are they if very few folks talk/engage?
You don't need to be everywhere. I no longer stress about how many social media networks to be on. I've been blogging since 2009. I spend my time primarily on four social media networks because that is what works for me. I know what works for me because I have a blog business plan that I update once a year at minimum, but generally twice a year.
You need not be on every social media channel known to mankind. Pick the ones where you want to excel and then make it happen.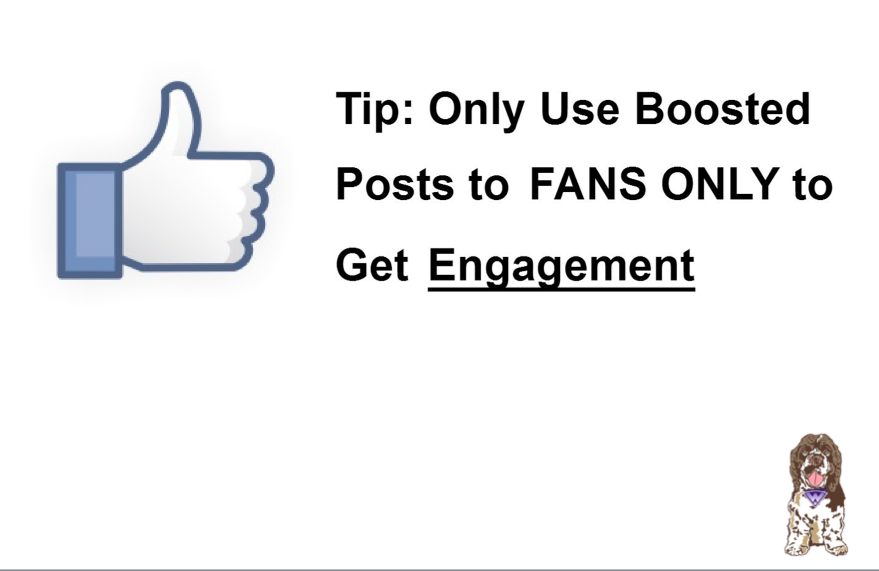 Hot Social Media Tips
Recently, Senior Editor, Maggie Marton, and I presented a session on #Hactics at the #BlogPaws 2016 Conference. Attendees learned of specific strategies to create a content strategy plan coupled with a social media plan. Here are some of the social media tips to utilize:
Facebook Boosted Posts
Use a boost for engagement only. Boosted posts may get shown to people who aren't your fans. Paid post engagement is goal. Boost posts to fans only. Get cheaper engagement, ad will perform better, and if your true objective is something else, this won't work.
For All Others: Use Power Editor and Use it in Google Chrome
Of all the options that Power Editor gives you, the ones most people will focus on are:
Send people to your website
Increase conversions to your website
Instagram and Sponsored Posts
A sponsored post: The brand wants to see engagement: This is the core of influence. What good is a million followers if very few are engaging with your page?!
Consider video outtakes: Instagram now allows a minute of video. The attention span of many folks is not a minute unless the video is amazing. Most of my blooper and behind the scenes or funny sponsored post videos are 15 seconds long, the old way.
For example, I did a dog food review by embedding an Instagram video feeding my dog by a spoon and asking if "I am too spoiled"
One of my favorite apps to use that infuses video with images is Pic-Play-Post.
Consider a series of Boomerang videos strung together using Imovie (or another video app) on your phone
Know which hashtags to use: And then engage with those hashtags.
That's engagement – be real. Don't be an ad. Show that you really use it – heartfelt and funny are two of the most sought after qualities in a video or photo.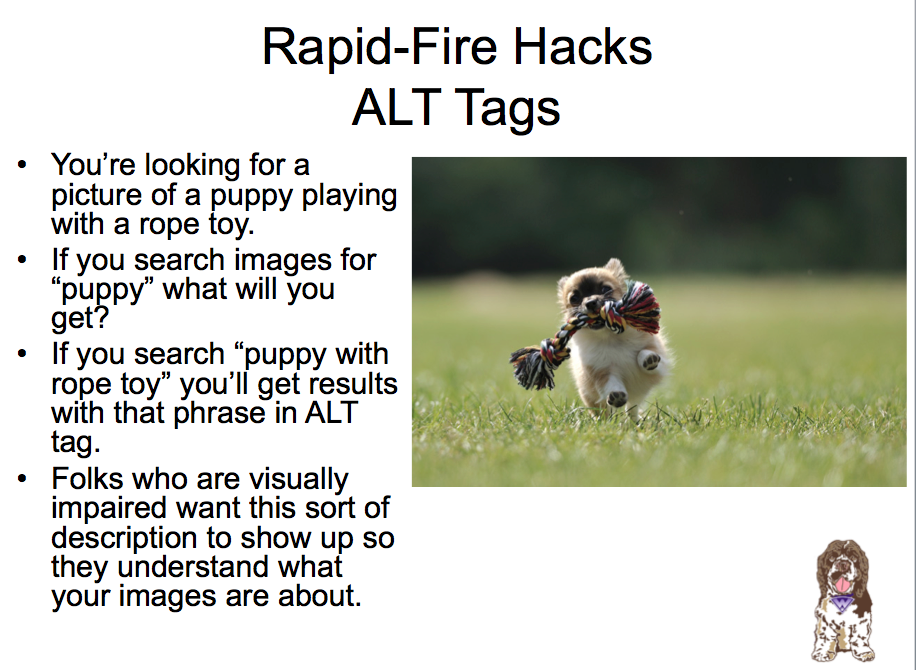 Qualities of Social Medis Shares
A few years back, I went to ASJA and Sree Sreenivasan (@sree) and he taught at the Columbia Journalism School. Technology – shared with us his most valuable Twitter tip (which you can utilize on other platforms,to:
Helpful, useful, informative, relevant, practical, actionable, timely, generous, credible, brief, entertaining, fun, and occasionally funny.
What could all of those qualities possibly have in common? According to Sree Sreenivasan, the first Chief Digital Officer of Columbia University in New York City, of your tweets (and Facebook posts, for that matter) should have as many of these attributes as possible.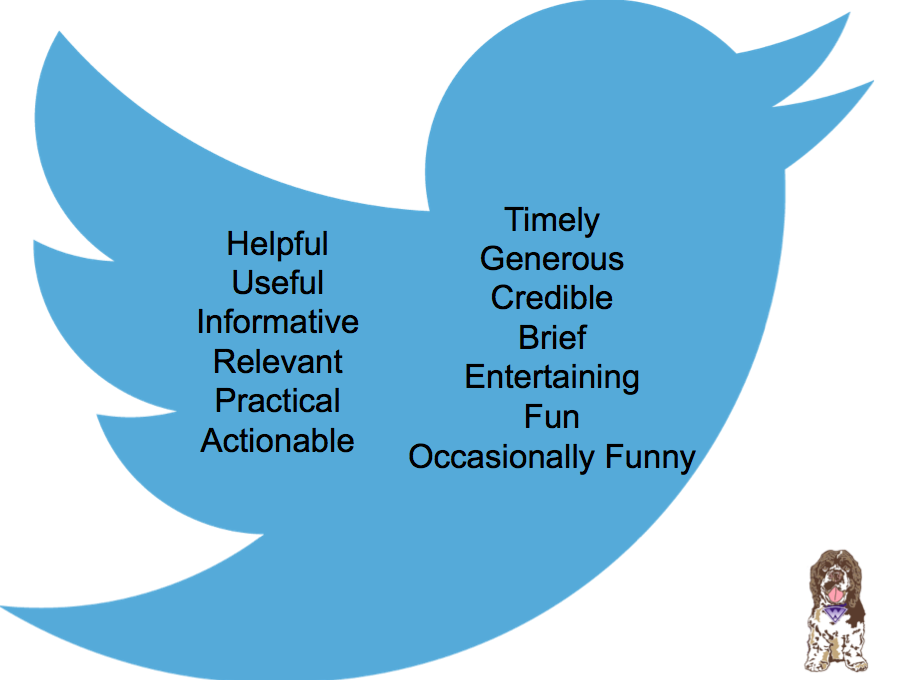 Twitter Changes
Twitter has changed a few things recently:
Algorithmic changes: From Twitter: Tweets you are likely to care about most will show up first in your timeline. We choose them based on accounts you interact with most, Tweets you engage with, and much more. You can turn this off.
If you aren't enjoying an algorithm-based timeline on Twitter, this feature can easily be turned off from your Twitter settings.
Periscope broadcasts will be shown live within a tweet. This means users will no longer have to click on a link and open the Periscope app to view a broadcast.
Quick Hits
Periscope a topic you blog about and for more info at the end of the scope – send people to your blog after the scope.
The main difference from Facebook ads is that you can only add up to 300 characters in the text field when advertising on Instagram.
Instagram recently changed their API – Some of my favorite apps are now gone like Grama for hashtags and Phonegram to make friend lists.
I have a list of my favorite IGers I don't want to miss; I follow certain hashtags; and I can choose to get a notification every time a specific users post a new photo. All you have to do is turn on notifications for each user individually.
Instagram for Business
Yes., it's here: Instagram for Business.
Business profiles will be a free feature for accounts "wanting to be recognized as a business on Instagram," the company said. "With a business profile, businesses can choose how they want their customers to get in touch with them: call, text or email with a tap of the contact button as well as get directions."
Only companies with a prior Facebook page for their business will be able to convert their accounts.
Businesses can promote posts so they appear higher in your audience's news feed — for a fee.
Worryingly for businesses that have amassed sizable social audiences is the prospect that this paid method of boosting may become the only way to efficiently reach followers, as many businesses found with their pages on Facebook,"
Promoting a post is "intended to get in front of new users, not existing followers." IG says these are  not "boosted" posts.
Instagram insights from within the app.
Stay tuned for this feature.
What social media platform do you engage with most?
Be sure to follow BlogPaws on our social media platforms:

Carol Bryant is the Marketing and Social Media Manager for BlogPaws and runs her own blog, Fidose of Reality and its fundraising arm, Wigglebutt Warriors. When not busy playing with her Cocker Spaniel, Dexter, she stays far away from cooking. Her trademark is her mantra and is tattooed on her arm: My Heart Beats Dog.®
Photo credit: Shutterstock.com