*Updated: October 4, 2022
You just finished writing the purrrfect piece of content for your blog or business website. You've double-checked your spelling and punctuation, added catchy headlines, and even formatted your content for SEO. In black and white, everything looks great. Whiskers even gave his approval with a friendly meow! But – what are you missing to encourage visitors to actually read what you have to say? Don't overlook the power of adding visuals and optimizing images for SEO (Search Engine Optimization).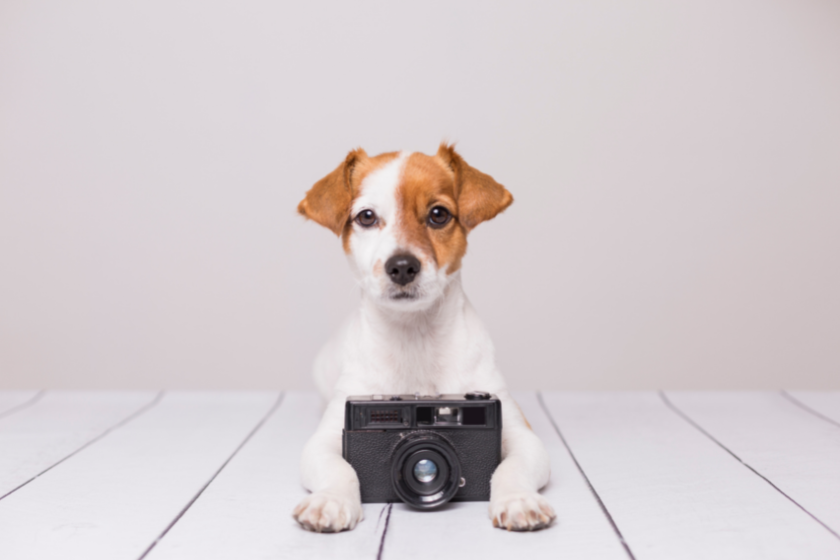 Benefits of Adding Images to Your Blog
Introduce your theme or story
Support your point
Connect to readers
Add personality and color to your blog
Improve your SEO with images
In addition to formatting content, optimized images enhance a blog's SEO value. When you add shots of Fido gnawing at his bone and optimize images for website crawlers, your blog becomes appealing to both readers and Google.
Here are 5 tips to keep in mind when optimizing images for SEO on your next blog post!
1. How Many Pictures Should I Have?
You should always add pictures to your blog – but only when it makes sense. Once you've chosen your favorite shot of Bubbles' new tank to share with the fish community, think to yourself: "Will this make my post better?" Images are meant to enhance content – not take away from it!
Fetch this: Blog posts with visual content receive 94% more views compared to posts without videos, photography, or illustrations.
2. Finding the Right Images
Our biggest and most important tip – stay away from Google searches when selecting your images!
Google images return pictures that best match your search query from thousands of websites. Even though these pictures may fit the topic of your article, they don't belong to Google. Using these pictures may interfere with copyright laws, and you don't want to steal someone's photo!
However, if you do decide to use images on the Internet, take advantage of free stock image sources. Our go-tos are Pixabay, Unsplash, Pexels, and Stock Snap.
If you'd rather add a touch of personality to your own pictures, start horsin' around with Canva: a fun (and free!) image editing platform. Check out this image we pulled together in less than 5 minutes with the help of Canva.
3. Include Alt Text
Since Google can't physically "see" pictures, it relies on alt text for a description of what the image is about. In a situation where images aren't visible to users, whether they're visually impaired or are using a screen reader, your alt text is what's presented to the user.
Let's use WordPress' format as an example. Once you upload an image to your media library, you can edit not only the alt text, but the photo's title, caption, and description in the attachment details.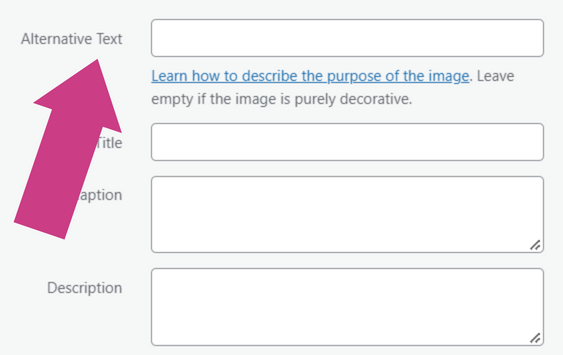 Conduct your own keyword research to dig up relevant terms that will help your images, and ultimately your website, rank in a Google search. Be sure not to fall guilty of keyword stuffing! When optimizing an image, make sure to describe it in a way that is helpful for those using screen readers.
4. Naming Images
Before uploading pictures to your blog post, each image needs an optimized title. This hops beyond simply naming a picture of Thumper as "rabbit" or "cute rabbit". Remember that you are optimizing images for SEO so that they can help your blog rank in a relevant search, so you'd want to provide specific keyword-rich titles for each picture in your blog post.
Here's an example: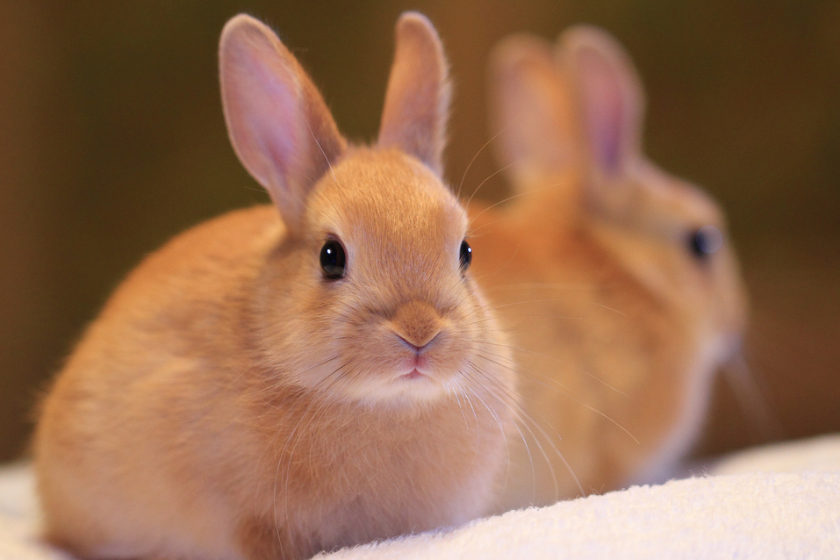 blonde-netherland-dwarf-rabbit.jpg vs. rabbit.jpg
This will be a hop, skip, and a jump for search engines to read, return, and rank Thumper!
5. The Correct Image Format and Size
Did you know image size impacts your blog's loading time? In fact, 40% of users will abandon a website that takes longer than 3 seconds to load. In addition to the image size, you also need to make sure that you are using the right image format.
There are a few types of imaging formats: JPEG (JPG), PNG, and GIF. While JPG files are best for photography, PNG and GIF formats are used when images are edited or compressed.
JPEG (JPG) – images formatted in a .jpg file are smaller in size, and in return load faster.
PNG – preserves quality as an image is compressed in size.
GIF – supports smaller-sized animated images.
The correct image size for your blog depends on the width of your page. Most blog templates vary in content area widths, usually 600-700 px, so make sure you know the content area width to optimize with the perfect image size. If you upload an image 2000 px wide and your template only supports 700 px that's a lot of unnecessary pixel size. All that extra bloat will end up reducing your page load time.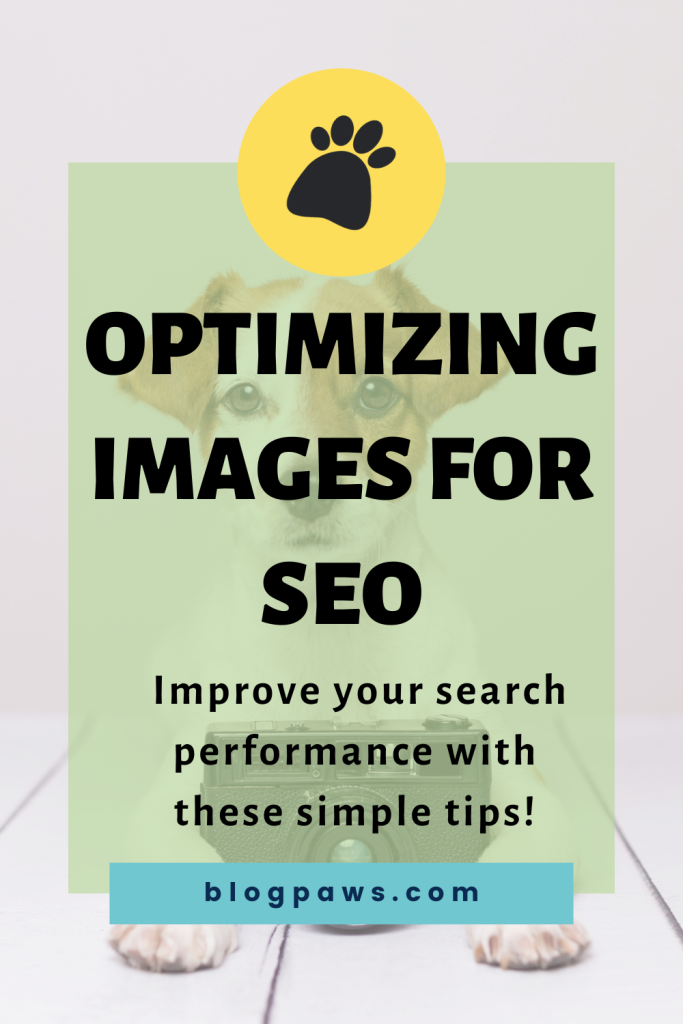 The next time you finish formatting your content for SEO, from proofreading headers to adding bulleted lists, make sure optimizing images for SEO is on your checklist! It's an essential step of the editing process to ensure Google can understand and relate your blog content to audiences who are wagging their tails for what you have to say!
What steps do you take to optimize your images and improve your search performance?
Tyler Brown is a Digital Marketer at DragonSearch. She loves all things content and spends her days researching, constructing, and sharing custom content across a number of different verticals (pets being one of her favorites!). When Tyler isn't hiking with her golden retriever or exploring trails with her horse, you'll find her busy in the kitchen baking her favorite recipes. Find her on Twitter @_tylerbrown. DragonSearch is a digital marketing agency in New York, which provides a range of services including SEO, PPC, content marketing, and social media advertising. Follow DS Fido on Twitter for all the latest pet news and info.