Saying to yourself "hey, now that I'm a blogger, I should really work on understanding basic accounting," probably wasn't the first thing you uttered as soon as you established your blog. It was most likely more in line with what you wanted to say about pet ownership and who you wanted to reach.
The same was true for me. It was only after I realized that I was incurring some notable expenses that I decided I should probably drum up a budgeting spreadsheet to better understand the money I was making and the money I was losing. For those of you who share your blogging expenses as a component of your tax preparation, this information is even more important to understand, particularly if you're reporting a financial loss.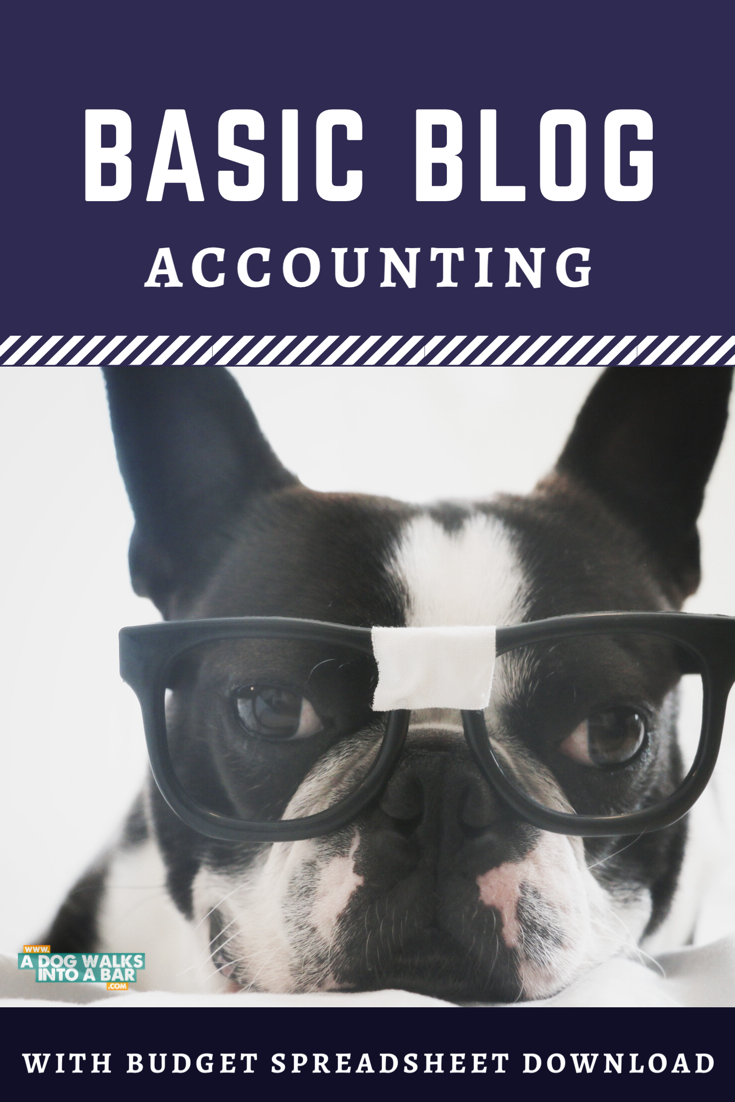 This post is going to include a few pieces of information: I will be sharing a skeleton budgeting worksheet that you can download and adjust by adding/removing any categories that you feel best represent your specific financial situation. You can download it and manipulate however you choose. I have added some equations that will automatically calculate debits and credits, which means if you remove a cell, the equations may need to be updated. If you have questions about the process of doing that, feel free to drop me a line and I'll help you out (although I learned most of the information by watching videos on YouTube). I will also be sharing key examples of sources of income and sources of potential financial loss. Lastly, I'll talk about ways you can capitalize on your gains and avoid and/or reduce some of your expenses.
Let's break down each item. Here's the budgeting worksheet that you can download and make your own:
Basic Blog Accounting Spreadsheet
Sometimes it's helpful to have someone jog your memory about where potential losses may be coming from along with potential sources of income. Take a look at the chart below and consider the ways in which you've recently received income from your blog activity and the recent expenses you've incurred. It may help to print your last three bank statements and highlight items (gains and losses) that you recognize were connected to your blog. This may help you to remember activities that slipped your mind.
Speaking of bank statements, do you have a specific account for your blog? If not, that may be something to consider (I acquired mine through our local credit union because I don't incur business account fees there like I may through big banks). Having an independent account will help you more accurately track expenses and income. BlogPaws has a helpful post regarding the steps for making a blog a business, which include tax number information and business account considerations. Take a look if you haven't read it over yet.
| | |
| --- | --- |
| Gains | Losses |
| Sponsored Blog Posts | Domain Name Yearly Expenses |
| Ad Income | Site Hosting Yearly Expenses |
| Affiliate Links | Email Service (i.e. mailchimp) |
| Products for Sale (swag, ebooks, worksheets, ecourses) | Website Design (wordpress themes, graphic design, etc.) |
| Speaking Engagements | Professional Organization Membership Fees |
| Written pieces for other publications (magazines, brand websites, professional organizations) | Professional Development (conference fees, airfare other other transportation cost, lodging, food) |
| Selling Photos | Equipment (laptop, camera, lenses, external hard drive) |
| Coaching/Consulting | Plugins (Rafflecopter, PicMonkey, additional security) |

Saving Dough, Coinage, Bread
My first point–which I hope is a given for this subject–is shop around. Not all domain and site hosts are created equal and some provide the same services for a lesser rate. The same is true with pretty much every aspect of the pieces that comprise your blog. Make a checklist of your needs vs. wants to use when comparing services. If you find that a product offers all of your "needs," evaluate if the "wants" are necessary for you to function and if the added expense will provide you with comparable gains.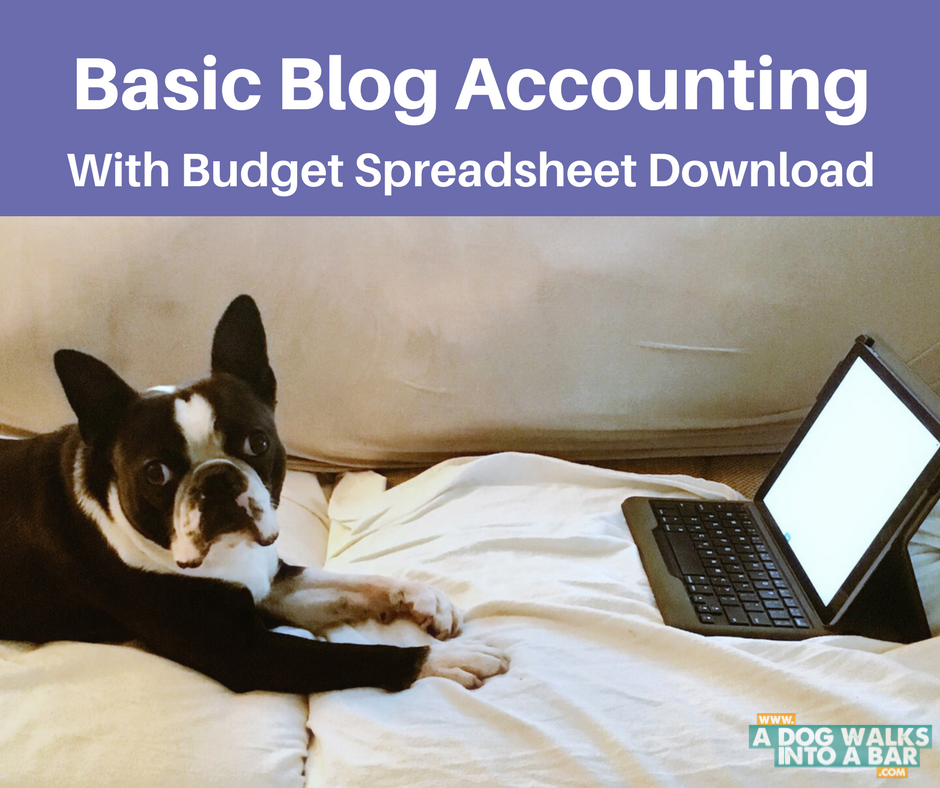 Connected to this point is ask your friends. Most bloggers in the BlogPaws network will happily share their input regarding goods and services. They may even be able to provide you with a coupon code or other discount by referring services.
Ask. I am my father's daughter, which is to say cheap. I have NO SHAME in contacting a company and simply saying, "I'm a small business who is starting to get established; are you able to provide any discounts for xyz or additional services for me to use?" You never know if you don't ask, and you'd be surprised how many companies will provide something if you inquire.
Search. I will also type into Google: "when does x company offer sales." Sometimes cycles are tracked in such a way where you can anticipate when your domain host will offer cost incentives (like around the holidays, for example). For things like business cards, I will always search for coupon codes and inquire if like brands will offer price matching (again, you don't know if you don't ask).
Share. Sometimes, if you're pleased with a service or product, and you let the company know how happy you are, they will offer incentives for your friends to also make a purchase. On occasion, companies have been known to offer incentives to the person who shares which can result in monetary compensation, credit for future purchases, or deeper discounts for items you'd like to buy.
I hope this post helped you brainstorm the ways in which you are currently earning money through your blog along with future possibilities to add to your revenue stream. I also hope you gained awareness about ways in which your expenses may be inhibiting potential gain and methods for addressing those items.
I'd love to hear in the comments things that you hadn't really thought of as losses or gains until reading this post, since other bloggers may also be overlooking the same items. We're all in this world together, I hope we can help each other as much as possible so we all earn what we're worth (even though, let's be honest, you're all priceless).
Bryn Nowell is a blogger who loves dogs and drinking equally, which is why her blog, adogwalksintoabar.com, focuses on both! She is a passionate photographer and animal rescue advocate. Join her photography adventures with pups Bean & Yoda on Instagram at: A Dog Walks Into A Bar. She will be speaking at BlogPaws 2017 about knowing your worth when working with brands. 
Images: Courtesy of the author