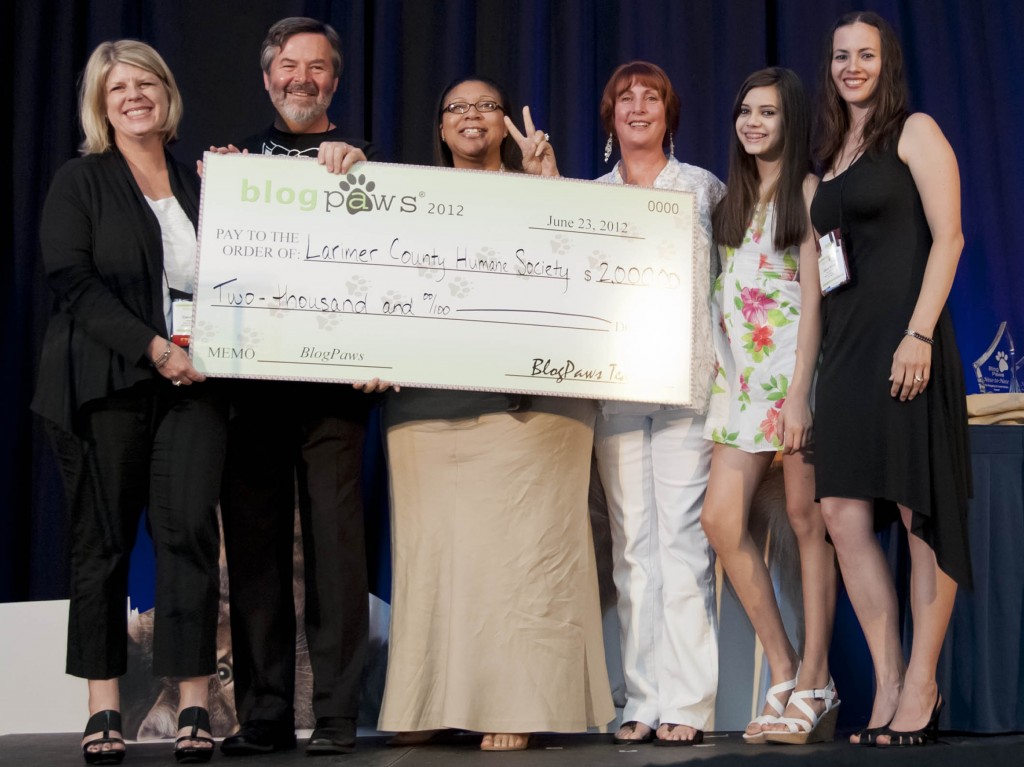 by: Carol Bryant
One of the causes near and dear to our hearts at BlogPaws is our Be the Change for Pets: BlogPaws movement. To date, BlogPaws has donated over $60,000 in cash donations and supplies/products to help animal rescues and shelter pets. Now, we are upping the bar and bringing a whole new level of how to save more rescue and shelter pets to the BlogPaws Conference.
For folks who are interested in saving lives and need assistance with creative ways to do so, shelter marketing, thinking outside the box, and connecting one on one and face-to-face with people who can help you spread the word, there are a multitude of things for you at this year's BlogPaws Conference.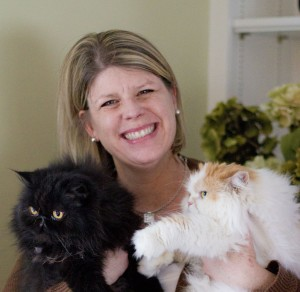 Be the Change: Adoption Champions
BlogPaws Co-Founder, Caroline Golon, will host a session for 90 minutes titled, "We Are the World: Making a Difference for Pets – Together" – she will be sharing tips, techniques, and ways we all can help pets with her hands-on approach.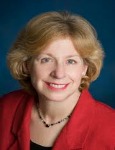 Shelter Marketing
During this must-see session, Sybil Sterschic, hosts a "Be The Change" Workshop: Fundamentals of Nonprofit Marketing: Building Share of Mind & Heart for Your Rescue/Shelter." With her years of marketing, Sterschic will show attendees what they need to do to be more effective in building their rescue or shelter message.
Meowing it Out: Cats Rock
We love all creatures and all animals here at BlogPaws, and that includes our feline friends. During his session on Friday, May 9th, Chicago's own, Steve Dale, will share his expertise.  Steve Dale, CABC (certified animal behavior consultant) is author of twice weekly national newspaper column (syndicated by Tribune Content Agency). He's a contributing editor, USA Weekend and host of two national radio shows (Steve Dale's Pet World, The Pet Minute) as well as Steve Dale's Pet World on WGN Radio, Chicago. His blog is chicagonow.com/stevedale. He's also a contributor to Advanstar blogs/publications. At Cat Fancy magazine he's a special correspondent. His many TV appearances range from Oprah to National Geographic Explorer. Connect with Steve at Steve Dale Pet World and on Chicago Now. Connect with Steve at Steve Dale Pet World and Chicago Now.
His session is titled, "Do You Speak Cat? (Helping to educate pet owners about behavior and how lives can be saved)"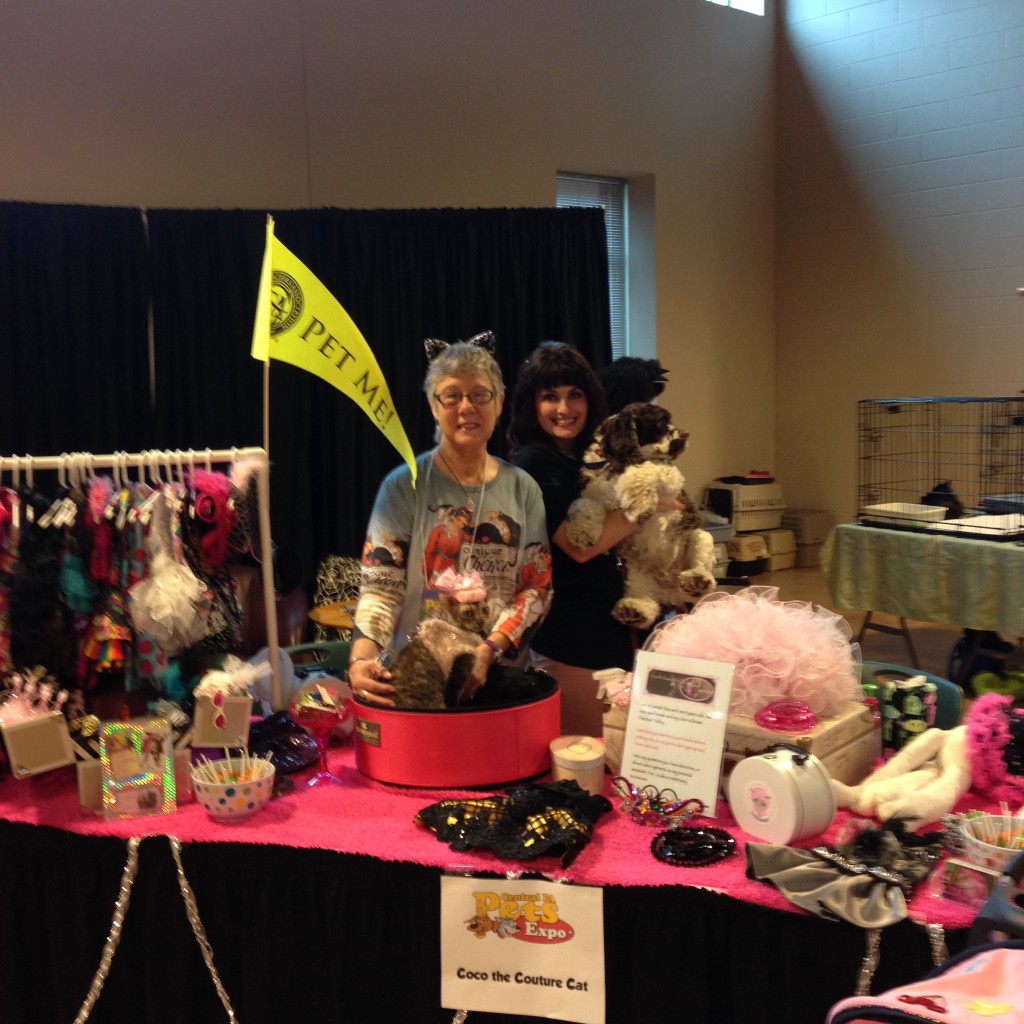 Meet the Rescues
On Friday night, May 9th, Vegas will never be the same. In what is expected to be an unprecedented event, BlogPaws proudly presents Meet the Rescues. This exclusive event kicks off with Carol Bryant and Teri Thorsteinson sharing ways to be creative in fundraising. Bryant has raised close to $20,000 for Cocker rescue groups, and she will share hands-on ways of making it happening.
Then buckle up because Meet the Rescues launches with a variety of shelters and rescues discussing pets, local shelter, breed rescue, specialty rescue, and special educational programs.
We have a very special presentation to make and one that we are bursting at the seams to tell everyone….but all shall be revealed in Vegas.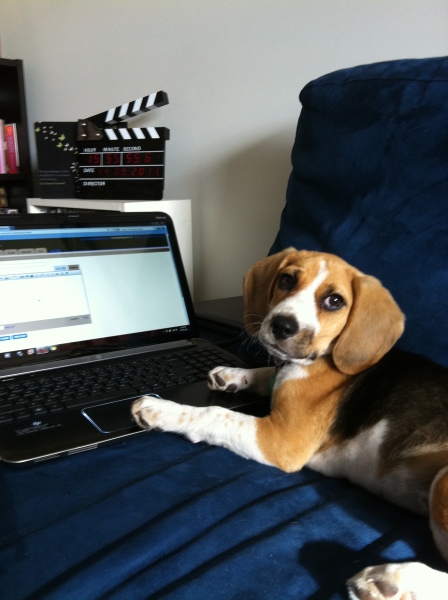 Donations and Shelters
BlogPaws is pairing with a local shelter, and we are also donating thousands of dollars of both food and cash to other attendee rescues, so stay tuned.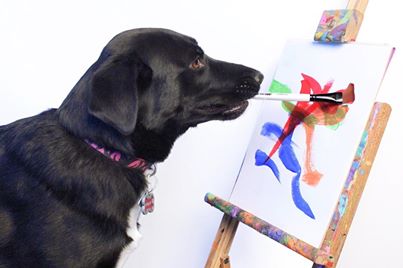 Arbor the Painting Dog
Arbor the Dog was adopted from the county shelter in Las Vegas. He now creates artwork using a paintbrush in my mouth to raise money for animals in need. Arbor and his pack will be in attendance to inspire and network. Check out their videos, many of which Arbor is wearing a doggie cam for, so you can see what Vegas is like from a dog's perspective. www.youtube.com/govegasdog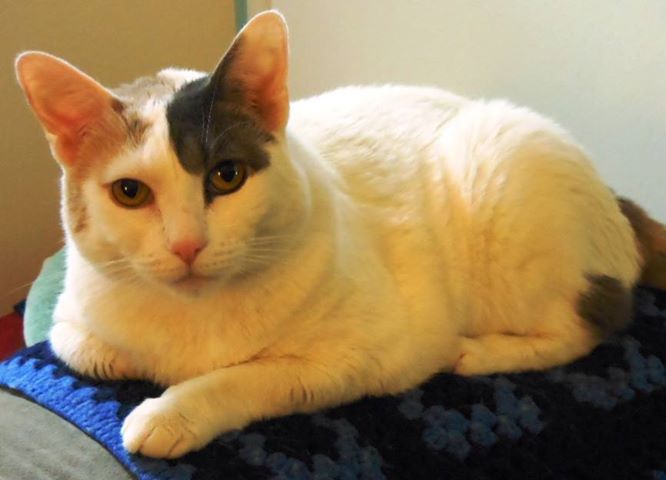 Killer Videos that Save Lives
Lisa Richman is an award-winning director of film and video with over 25 years of experience in her field. Her shows have been featured at such international events as the Olympics, and have competed and won industry acclaim alongside such telecasts as HBO, The History Channel, National Geographic and Discovery Channels, to name a few. She sits as a judge on the International Silver Telly Award council, critiquing worldwide television campaigns every spring.
Lisa will be presenting a session titled, "Killer Videos that Save Lives: Visual Storytelling 101 for Shelters & Rescues" on Friday, May 9th. Again, this is one session not to be missed if you want to up the bar in saving lives and making a difference to animals in need.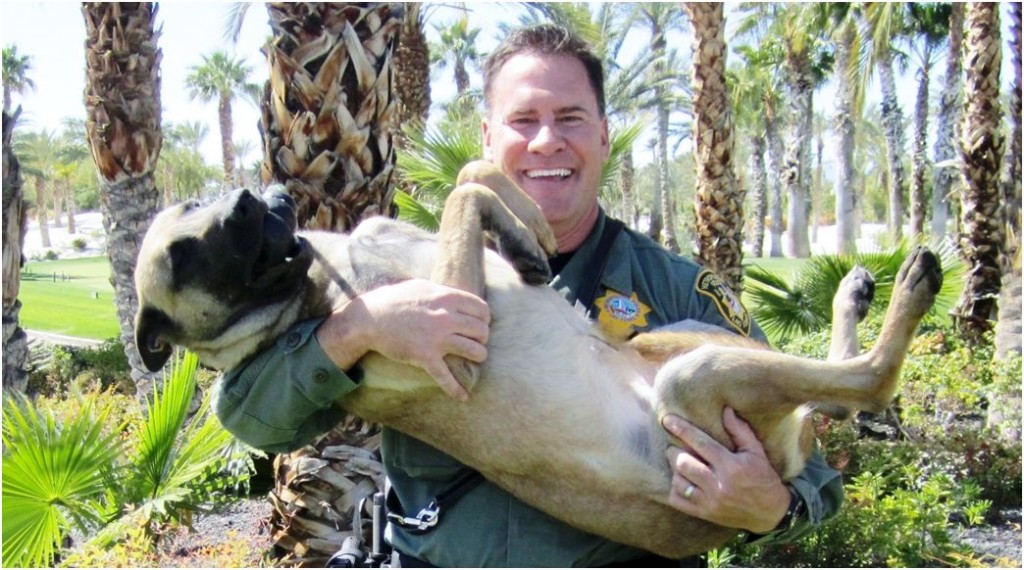 Officer Moore shares a fun moment with K9 Zeus
Bulletproof Vest Donation
We are donating a bullet proof vest to a police dog in need at the Nose-to-Nose awards for pet blogging and social media. A huge round of a-paws to Kristin Dewey who oversees this effort. The Las Vegas Metropolitan Police Department will be represented by Officer Tom Moore with the K9 dog, Zeus, recipient of the vest.
As an aside, this is a really big deal because each vest costs almost $1,000 and lasts about five years. In August of 2009, Vested Interest in K-9s, Inc. was formed. Since most law enforcement agencies do not have budgets to provide vests for their four-legged K-9 officers, Vested Interest in K-9s steps in. Now BlogPaws is proud to step in once again and help a canine in need be protected while on duty. Police dogs do so much for the good of society and protect their fellow officer(s) in the line of duty each time they go out on patrol or respond to a call. We, as a society, owe it to them to keep them safe from harm's way with this kind, simple act of giving back.
A local EMS will also be awarded with pet oxygen masks, so stay tuned.
And that is just one part of what BlogPaws does: We are the first and original social media conference for pet bloggers and microbloggers who are involved in social media. The BlogPaws conference is designed for any blogger, whether in the pet sector or not, as the sessions are applicable to anyone in the social media space aiming for excellence in their work.
Want to save more rescue and shelter pets? See you on Lake Las Vegas May 8-10th!  Register for BlogPaws here.