The best photo apps are the ones you can use with ease, are not cumbersome, and take an okay photo from good to great. Here are 10 photo apps for better social media images: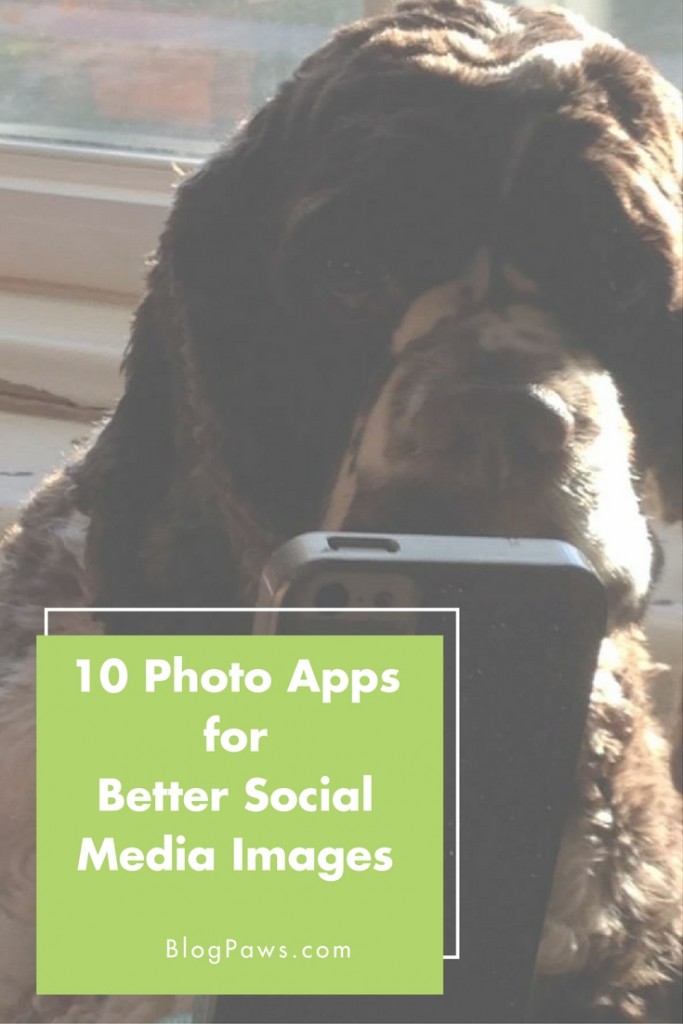 Aviary: Android or iOS
Aviary is a mobile photo editing app that gives you dozens of ways to create unique photo effects in a single tap, then share your creations instantly with friends. I reach for this app more than any other app on my iPhone 6 Plus. I don't need bells and whistles; I just want to get the job done with photo editing. This is a one-stop shop for basics but also powerful enough to sharpen a photo that looks pretty darned impressive as an end result.
Typorama: iOS
Helps users create beautiful text graphics. Choose a background or upload your own photo, the social media platform on which your end result will appear, and let the design journey begin. This app is a go-to resource for a quick meme, a great text overlay upload, or even for watermarking.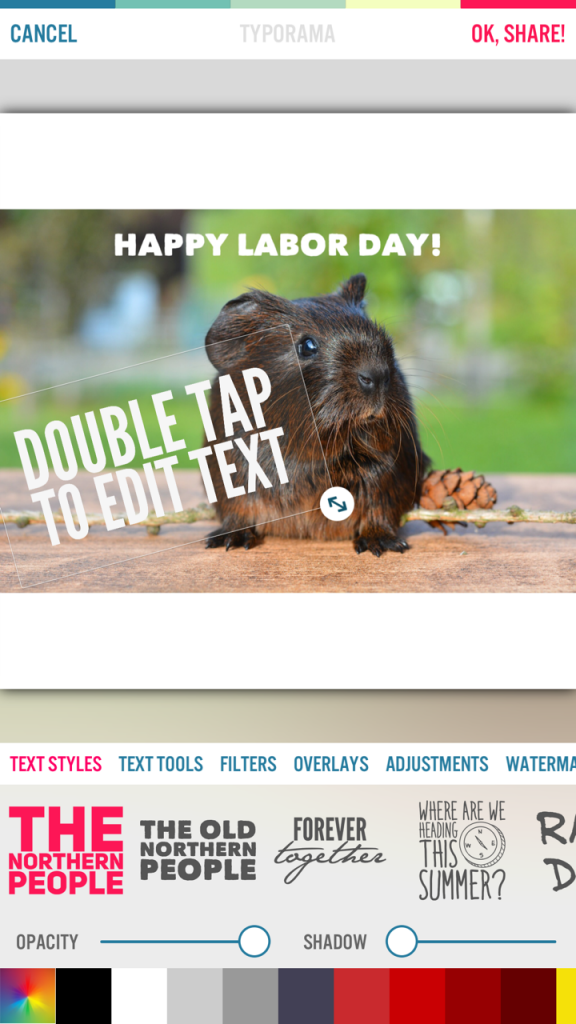 WordSwag: Android or iOS
WordSwag automatically designs the words you put on your photos. It includes quotes, thoughts, and even jokes for those moments when you are at a loss for words.
PhotoToaster: Android or iOS
PhotoToaster is a powerful, fun photo editor. This app is for experienced photographers and beginners alike. It is incredibly robust and, most notably, CNET gives it nearly 5 stars.
The app does things like simple lighting adjustments and color corrections to elaborate multi-layer effects. When I want something more from my photos, I turn to PhotoToaster.
Fotor: Android or iOS
I admit: I don't take the world's sharpest photos sometimes. If you are in that same boat, then grab an oar and get to know Fotor. The BBC calls it 'Photoshop Lite,' and that is an accurate description. Great for beginners, easy to use, and an overall all-in-one photo editing application.
VSCO: Android or iOS
It's on my phone, but I have not used it extensively. VSCO is one of those 'work it like a pro' apps to take mediocre images and put them into a 'wow, you took THAT' stratosphere. It hosts a community of users, and the app itself is worth exploring to create serious photos that put you in a league of your own.
Canva: Android or iOS
It has arrived: Canva for mobile. Rejoice! Canva is a highly-lauded desktop program now available as an app to help tweak photos and create both beautiful designs and professional graphics. This is truly design at your fingertips even if, like me, you don't have a background in design. Our Director of Community Education, Aimee Beltran, is an advocate for design consistency and branding, and she recommends Canva. Explore this app to create your blog or social media's very own design and style.
Pixlr: Android or iOS
Over two million combinations of effects and overlays, filters galore, designed for novices, and robust enough for pros, Pixlr is free and ripe for the picking. My collage maker of late, Pixlr is one of those apps you will stay busy with for hours and hours with its tools galore.
Prisma: Android or iOS
Turn photos into social media pieces of art using artwork filters. One review calls Prisma, "Picasso in your pocket." The right photo with the right filter in Prisma is seriously breathtaking. If you like Instagram's filters, you will gush for Prisma's. It's that good, see?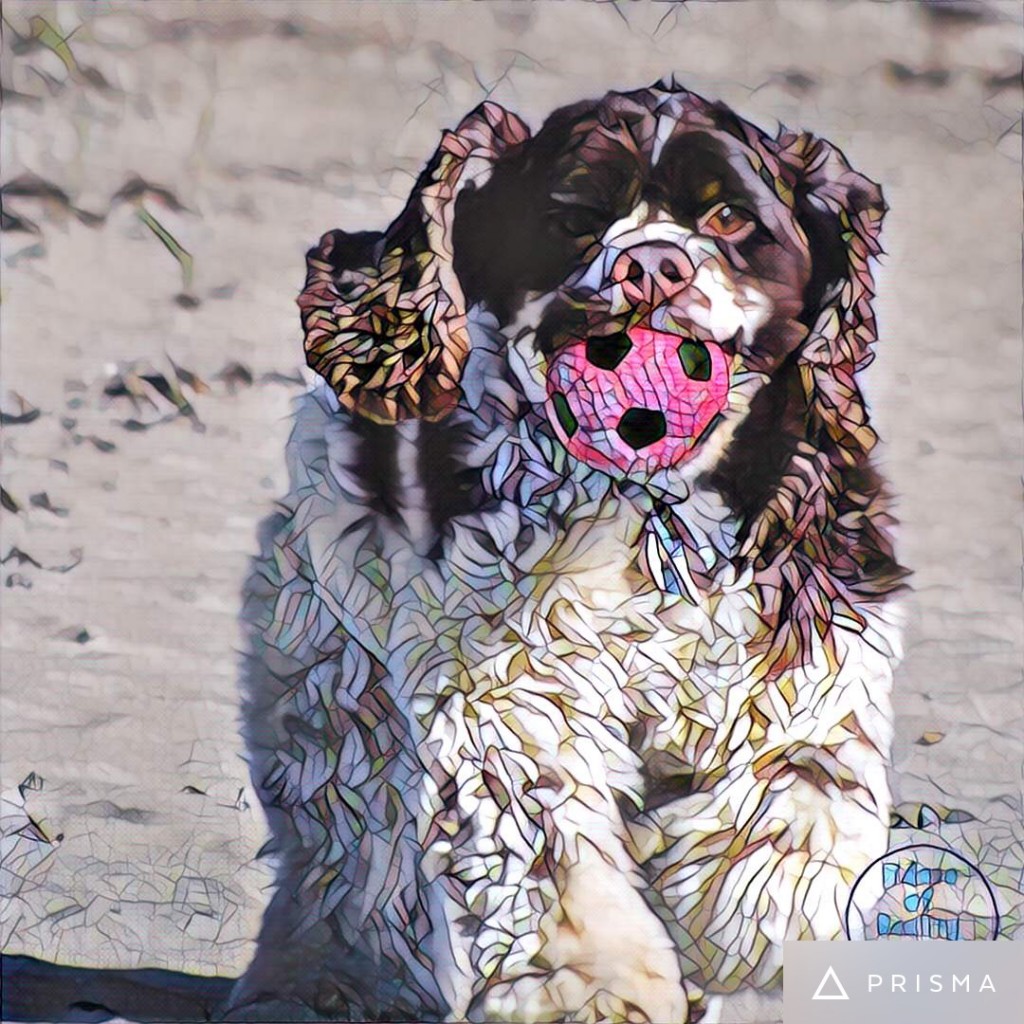 AfterLight: Android or iOS
Simply stated, this app is for quick and straightforward editing. It comes with 15 adjustment tools, 59 filters, 66 textures, cropping and transformation tools, and dozens of frames. I've used this app time and again to balance light and clean up scratchy photo textures.
Did you find these apps helpful? Got a favorite app? Tell us below in the comments. Oh, and snag a few more photography tips for social media with these informative posts:
How to Make Pictures Pop on Instagram
How to Tell a Story with Photography
Carol Bryant is the Marketing and Social Media Manager for BlogPaws and runs her own blog, Fidose of Reality and its fundraising arm, Wigglebutt Warriors. When not busy playing with her Cocker Spaniel, Dexter, she stays far away from cooking. Her trademark is her mantra and is tattooed on her arm: My Heart Beats Dog.®
Images: Carol Bryant, FidoseofReality.com
Save
Save
Save