2018 Nose-to-Nose Award Finalists
CONGRATULATIONS to all 52 Nose-to-Nose Awards Finalists!
We're a step closer to knowing who will be on stage in Kansas City this year! Join us and share in the glamour, walk the red carpet, and cheer on your favorites!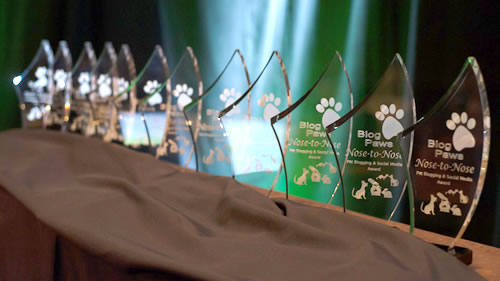 What the Finalists have already won:
All Finalists receive a Blogger Full Conference Pass to the BlogPaws 2018 Conference. They'll also get Red Carpet treatment and recognition at the Awards Ceremony on Friday evening, and of course the chance to be announced as the Winner of their category!
The Winners will receive the coveted Nose-to-Nose trophy on stage during the live-streamed awards gala, honored status among their peers, media attention, and a package of other prizes TBD.
These are the only pet industry awards in which pet bloggers and social media influencers are judged on the expertise, performance, and creativity of their entry. Each category is judged by a distinguished panel of professionals and not by popular vote. The influence of pet bloggers is growing and the BlogPaws community is leading the way.
And your 2018 Nose-to-Nose Awards Finalists are: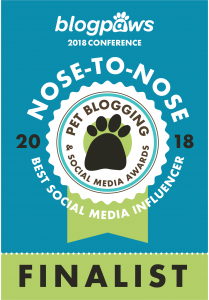 Best Social Media Influencer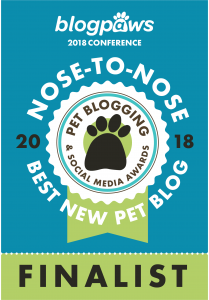 Best New Pet Blog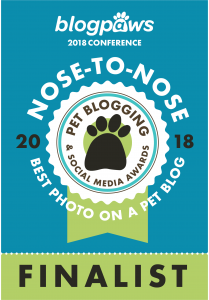 Best Photo on a Pet Blog
Best Beyond Paws Pet Blog
Best Video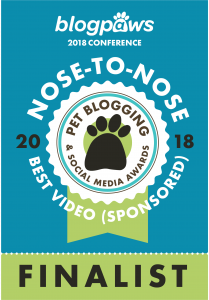 Best Video – Sponsored
A Dog Walks into a Bar: DIY Snowman Dog Treat Container Sponsored By Blue Buffalo
Golden Woofs: 5 Reasons to Stay at Pet Friendly Red Roof
Dogs Luv Us and We Luv Them: My Life is a Journey Made Better by Dogs Sponsored by True Chews
Playful Kitty: How to Walk a Cat Using a Wacky Paws Pet Sling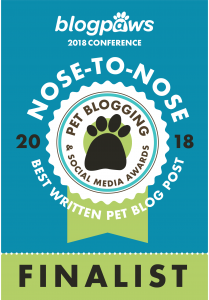 Best Written Pet Blog Post
The Daily Pip: A Mighty Pip: Grief, Reflection & Four Years Gone
Lola the Rescued Cat: It's Lexy's Seventh Gotcha Day!
WonderPurr: The Romancing of Noah
The Rufus Files: The Meaning of Sacrifice in a World of Chew Toys
Best Written Pet Blog Post – Sponsored
My Brown Newfies: Bissell BarkBath
Lola the Rescued Cat: Sleepypod
Momma Kat and Her Bear Cat: Wellness
Sweet Purrfections: 12 Days of Catmas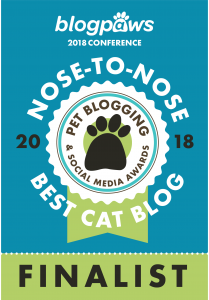 Best Cat Blog
Best Branding
Best Dog Blog
Best Pet Humor Blog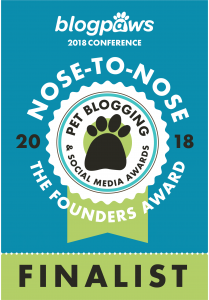 The Founders' Award