BlogPaws 2016 Conference Keynote Speakers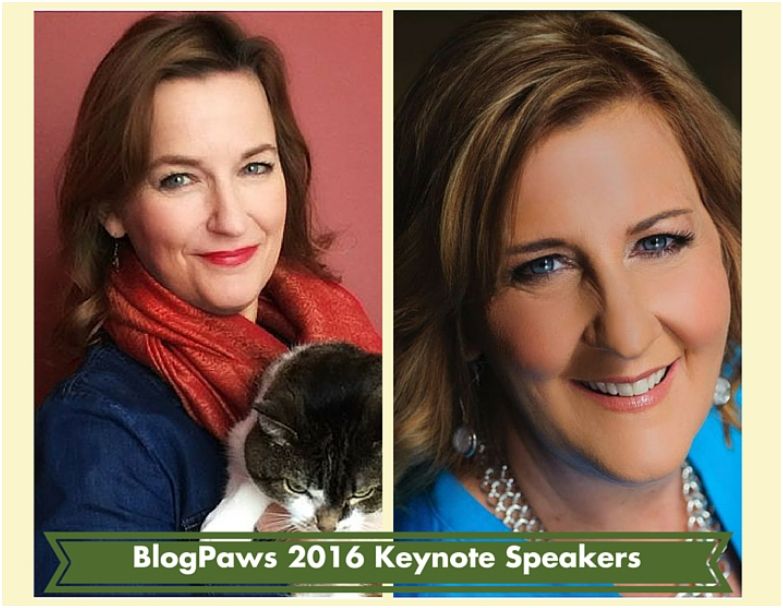 Summon the trumpets, raise your sparkling water bowls, and get ready to purr and wag: The BlogPaws 2016 Conference keynote speakers are ready to deliver their dynamic content to all attendees. BlogPaws Conferences continue to set the bar high, and this next conference is no exception. Go face-to-face and nose-to-nose with social media, pet, and blogging influencers in Phoenix, Arizona, June 23 through June 25 at the Sheraton Wild Horse Pass Resort. Plus, we are a pet-welcoming event.
This conference promises to be our most invigorating, focused, educational, and creative experience yet. BlogPaws is the destination where brands connect with the most influential pet bloggers (and more) in the industry.
Are you interested in speaking at the BlogPaws 2016 Conference? Limited slots available, and we are looking for select speakers to fill those coveted spots.
Hurry, deadline is November 30th!
The BlogPaws 2016 Conference keynote speakers are:
Pamela Slim
Pamela Slim is an award-winning author, speaker and business consultant who has been an entrepreneur for eighteen years. Her passion for career and organizational development spans many different work modes and client engagements.
A former Director of Training and Development at Barclays Global Investors in San Francisco, she spent the first 10 years of her business as a consultant to large companies such as Hewlett-Packard, Charles Schwab and Cisco Systems, where she worked with thousands of executives, managers and employees.
In the last eight years, she helped hundreds of people to start successful businesses. She built a powerful online presence at Escape from Cubicle Nation, a site designed for corporate employees who wanted to make the shift to entrepreneur. At Escape, Pam developed and taught business building courses for thousands of entrepreneurs. She has worked with companies serving the small business market such as Infusionsoft, Office Depot and Citrix.
"Having worked with people in just about every work environment — from huge corporations to non-profits, to startups — the one thing I know for sure is that everyone wants to do meaningful work that brings out their very best contribution to the world, and fits their personal definition of success."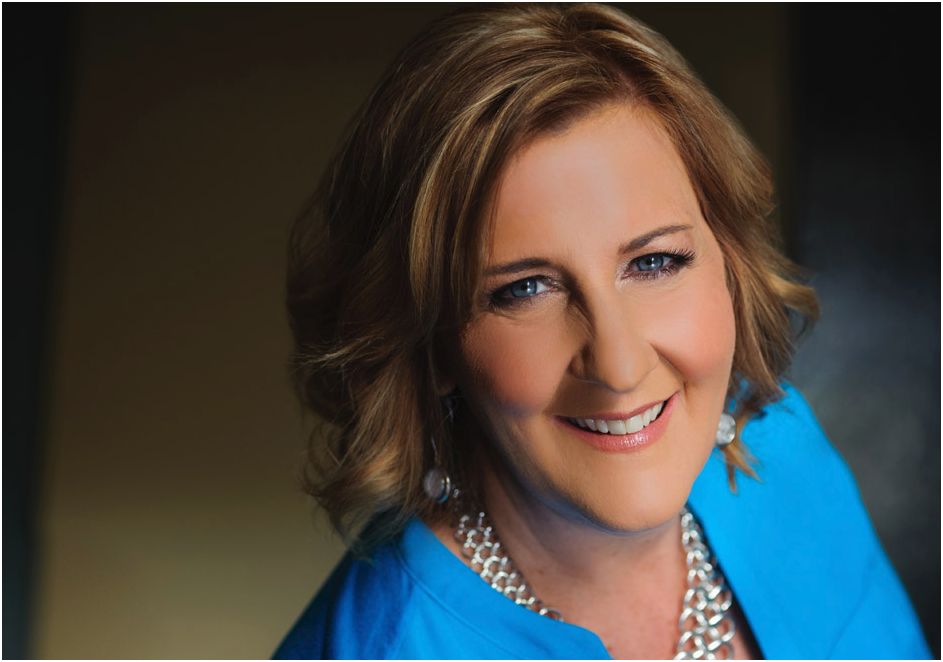 Slim is frequently quoted as a business expert in press such as The New York Times, The Wall Street Journal, BusinessWeek, Forbes, Entrepreneur, Information Week, Money Magazine and Psychology Today.
Pam has an ongoing partnership with bestselling author Susan Cain and Quiet Revolution LLC, where she is helping to build the Quiet Leadership Institute, which helps organizations empower introverts to draw on their natural strengths, for the benefit of us all.
Pam is a passionate martial artist who practiced the Afro-Brazilian Capoeira for 11 years in San Francisco, where she was Executive Director of Omulu Capoeira Group, a non-profit martial arts organization. She studied Mixed Martial Arts with Edward Kelly Fiori in Arizona, receiving her black belt in July, 2013.
She is a proud mom in Mesa, AZ. Her family is her anchor, her joy and her fuel for doing important work in the world.
Pam's latest book, Body of Work: Finding the Thread That Ties Your Story Together,  gives a fresh perspective on the skills required to thrive in the new world of work.
Her first book, Escape from Cubicle Nation, won Best Small Business/Entrepreneur Book of 2009 from 800 CEO Read.
Connect with Pamela Slim socially: PamelaSlim.com

---
Pamela Wilson
Pamela Wilson has founded and run two successful businesses — one offline, and one online.
Since 2009, she's owned Big Brand System, a site where business owners learn to combine strategic marketing and great design to create a recognizable brand for their business. From this site, she's reached hundreds of thousands of business owners, launched over a dozen products  — including a membership site, educational programs, and ebooks
She did it using content marketing — blogging and guest blogging — to find the audience she was seeking and expand her reach.
Today, she's Executive Vice President of Educational Content for Rainmaker Digital, formerly Copyblogger Media.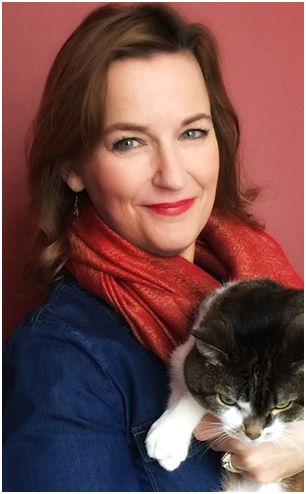 She manages the editorial team for the Copyblogger blog, one of the most-visited and respected marketing blogs in the world.
She also runs the Authority content marketing training program, and the Certified Content Marketers program, where people learn how to use content like blogs and podcasts to promote their businesses and attract prospects and customers.
She's writing a book that will be a step-by-step guide to creating effective content marketing, even if you don't consider yourself a writer.
She's a frequent guest on podcasts,  and has spoken at events around the world.
Connect with Pamela Wilson socially: Copyblogger.com
BlogPaws is a 3-day conference, the first of its kind in the social media space for the pet industry, jam-packed with educational sessions, brand events, and influencer interactions. This is our eighth conference and we will always put our attendees at the forefront of cutting edge technology, brands, and more.
Stay tuned for the remaining lineup in the coming weeks. Attend the conference and create the 2016 you want. Stay tuned to the BlogPaws blog for full conference coverage, updates, and behind-the-scenes nuggets.
BlogPaws 2016 Early Bird tickets are on sale, so hurry: Makes a paw-fect holiday present and/or to gift yourself!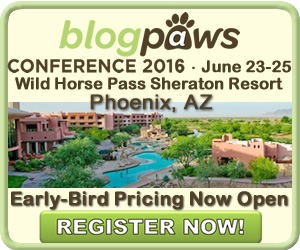 Here's what you can expect at a BlogPaws Conference:
WANT TO SPEAK AT THE BLOGPAWS 2016 CONFERENCE IN PHOENIX, ARIZONA?
Hurry, deadline is November 30th!