The first thing you need to consider, if you're hoping to get your blog sponsored – whether that's a sponsorship to BlogPaws, or just sponsored with a logo on your site – is:
1. Why? What is it about your blog that would be attractive to a sponsor? Always answer the, "What's in it for me?" question first.
Next, you need to do these 9 things:
2. Research specific brands or sponsors. Do they sponsor other blogs? Do they advertise online a lot? Are they openly looking for bloggers?
3. Once you've created a list of brands that might consider your blog (because you answered question #1 first), find out everything you can about them and about any projects or campaigns they're doing online.
4. Carefully craft your message – the "invite" to sponsor your blog should include some supporting information: how long you've been blogging, how often you blog, what communities or groups you belong to, and how to contact you.
5. Post the invite in your sidebar, above the fold. Don't clutter the sidebar with all the information. Create a link to a page that contains the message.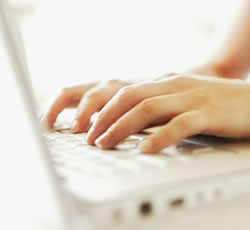 6. Don't sit and wait for sponsors to come to you. Approach the key sponsors you've uncovered in question #3, and send them (the marketing or PR director) an email. Keep it focused. Don't overdo. These folks don't have time to review three pages – keep it to one page.
7. Always answer any emails that approach you for possible sponsorship. Even if it's a product you wouldn't support, or the terms are not to your satisfaction, write back and thank the sender. You never know when the sender might be an agency or representative of more than one opportunity. The more polite you are, the more likely the sender will consider you for another opportunity.
8. Consider allowing a favorite company to sponsor you for a month or two, for a reasonable price. The company should be relevant to your blog content. Other companies will see that you're serious, you have one sponsor already, and may decide to contact you.
9. Invite local companies to guest post – along with their sponsorship. Many small companies would jump at the chance to write a sponsored post – because they either don't have a blog of their own, or they don't have the bandwidth to write in it very often.
10. Charge accordingly. What does that mean? It means – understand your market. Understand your value to the sponsor and understand the sponsor's ability to pay. Maybe you start off with $25 sponsored posts, with one link back to the sponsor, or $50/mo if the sponsor signs on for 3 months. As you grow and attract more attention, you can raise your prices.
And… #11 – ALWAYS, ALWAYS, ALWAYS reveal that your post is sponsored, or your blog is sponsored. Yes, the obvious "ad" in your sidebar is one way to show folks you are receiving something in return – but it doesn't hurt to mention it, occasionally, in a post.
Now, sign up for BlogPaws West so you can get this kind of information, and more, from our expert speakers.