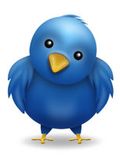 by Yvonne DiVita
From Search Engine Journal's "Want More Clicks on Twitter?"
1. Write tweets between 120 -130 characters. 
After all, how can I retweet if you don't leave me space to qualify your message? 
2. Place links about 25% of the way in.
People like an introduction to the link and I think they appreciate a qualifying reason, after seeing the link.
3.  Don't overtweet.
Apparently, too much tweeting turns people off. I take it to mean tweeting too many times in a short amount of space – 25 times in one minute, for instance. Space your tweets.
4. Use the right phrases and words.
It never hurts to say, "please" or "share" – but, using other terms can be detrimental. Visit the article to see what they are.  
5. Experiment with paper.li . Not using that yet? Visit it here and familiarize yourself with it. 
There are a few more bits of advice on the SEJ site, via the article. Hop over and see for yourself. If you utilize these ideas, share the results with us.